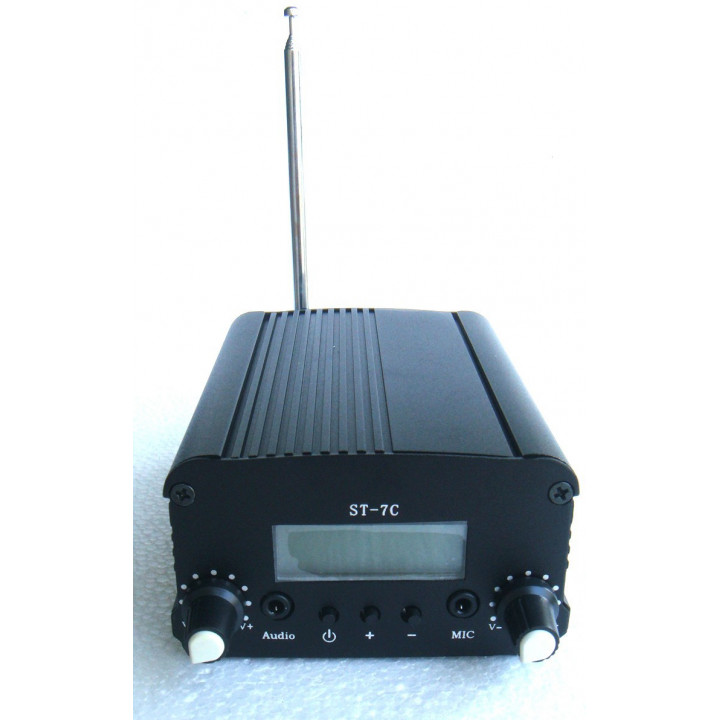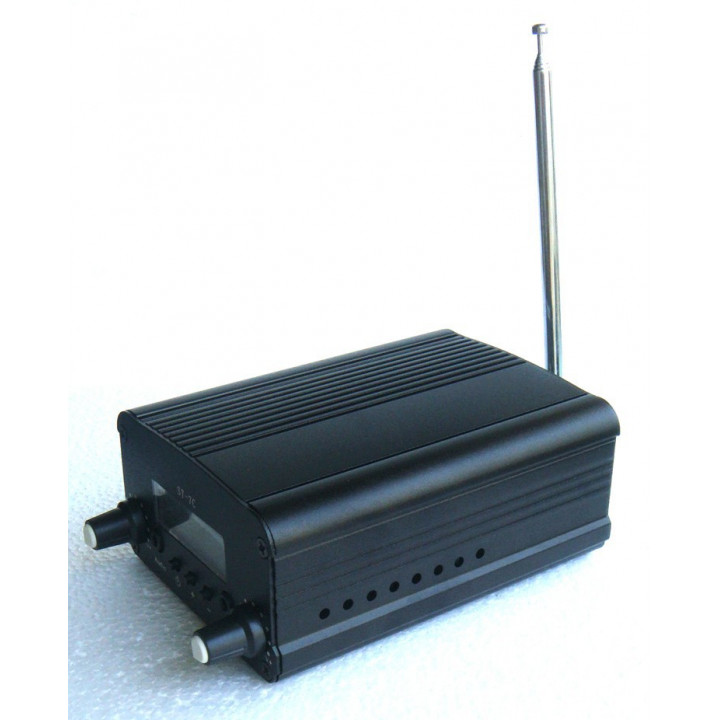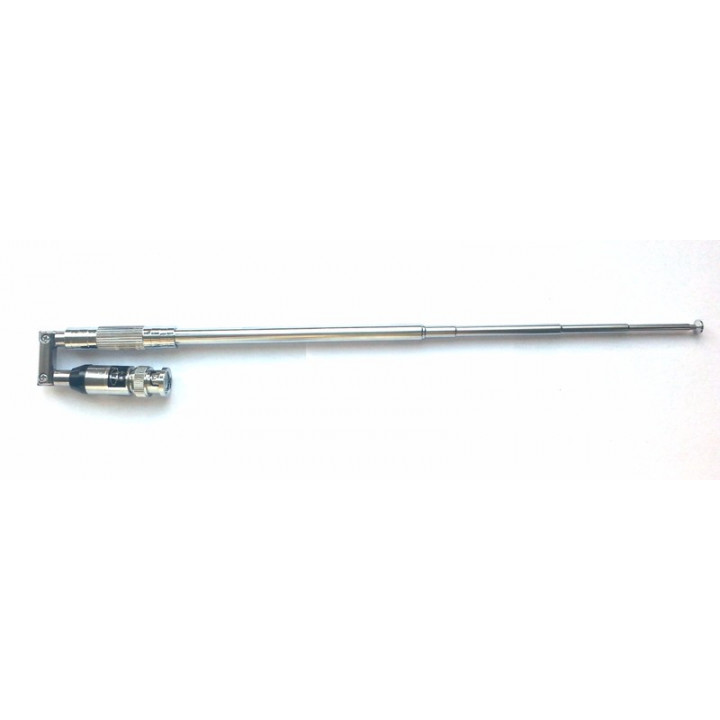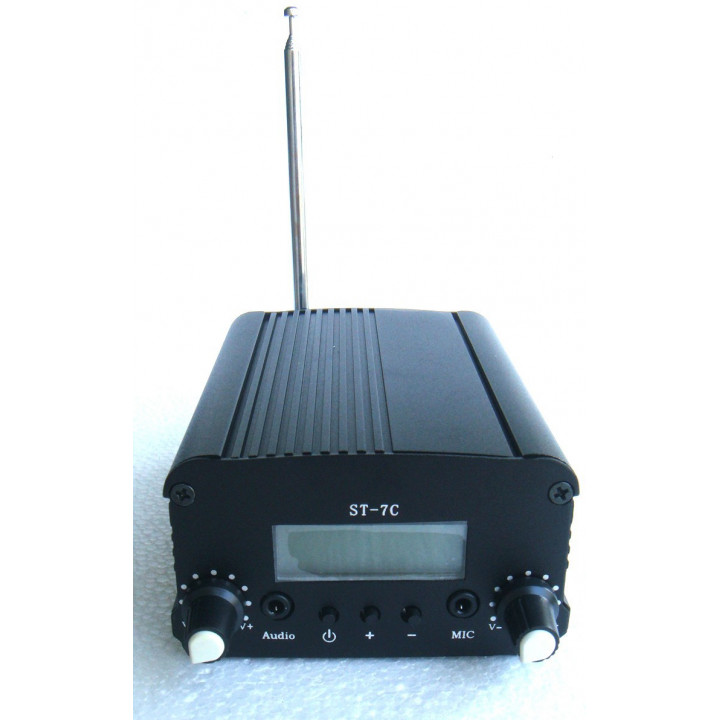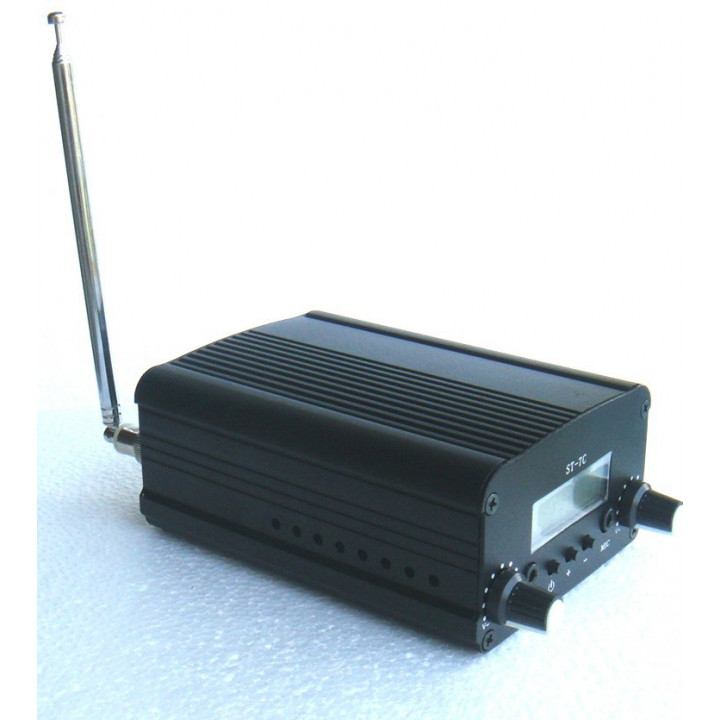 * The goods can differ from the seen on the above picture
1W/7W FM broadcast transmitter radio station audio converter built-in PLL frequency + Small antenna
Product Code: ST-7C
Availability:

In Stock
1W/7W FM broadcast transmitter radio station audio converter built-in PLL frequency + Small antenna
  This FM stereo transmitter, using advance modulation system and Phase Lock Loop to control a steady frequency when transmitting. New invented low noise system is used to reduce the noise level during broadcasting time. A digital stereo  system is used and control the stereo separation at great condition.
With a high gain antenna it can easy broadcast anywhere you want home, apartment, church, school, club, camping, backyard, resident village. This Broadcast Package is plug and Play design, very easy to use.
ST-7C radiostation using advanced modulation system and  built-in PLL frequency, audio pre-emphasis, limiter, and low-pass filter circuit.
 
Specification:
Power supply: DC12V2A
Frequency range: 76 ~ 108Mhz
Frequency Step: 0.1MHz
Frequency stabilization mode: PLL frequency synthesizer
Modulation: FM stereo
Deviation: +/- 75KHz
Pre-emphasis Delay: 50us
Stereo separation: -45dB (5000Hz ~ 15000Hz)
Frequency response: 40KHz ~ 15KHz ± 0.2dB (stereo)
Distortion: <0.3%
Modulation: 15%
Input Level: -15dBV
RF output impedance: 50Ω
RF output power: 1W / 7W ( power can be switched)
Reference working distance: 1Km-5Km 
Weight: 0.45KG
Dimensions: 128 * 94 * 55mm (L*W*H,excluding protrusions)

ATTENTION:  
* Connect antenna first ,then connect the power supply, otherwise, transmitter will be burned out.
* Select an unused FM station in your area. 
* Packing  included the small Antenna,and you can buy the power supply in your local.
Package contents:
      1 X ST-7C FM transmitter

      1 X small antenna

      1 X user manual
Goods pick-up from Sikumi.lv warehouse in Varaviksnes gatve 8, Riga: working days, at 12.00 or 18.00 - free of charge.
Parcel machine delivery: Latvia - 24h, Lithuania, Estonia - 2-3 working days. From 3 Eur
Courier delivery in the Baltics: 1-3 working days - from 13 Eur.
DHL Express or Latvian Post worldwide shipping - from 13 Eur.
Tags: 1w/7w, broadcast, transmitter, radio, station, audio, converter, built-in, pll, frequency, small, antenna, tourism, and, relaxation