The device is powered by a 4 x AA battery

The battery is not supplied.

Please tick the box 1. to purchase 4 x AA + 3 Eur
Features:
Wireless, infrareddetector, motion-activated

Accurate identification, owner identification delay alarm

L

ong-range multi-channel wireless remote control

Adjustable mounting unit

Includes 2 direct infrared remote controls (please use it directly facing to the sensor)
Technical parameters:
Alarm sound level: 105dB (decibels)

110 degree wide angle

Remote control distance: more than 10-30 meters (open land)

Detection range: 2-4 meters distance, angle of 110 degrees

Working voltage: DC 6V

The motion detector power by 4 AA batteries (not included)

The remote controller power by 3 AG13 batteries

Installation requirements: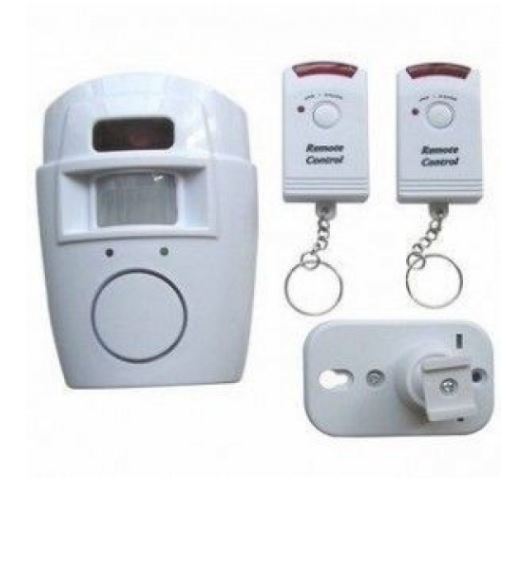 Local Infrared Sound PIR alarm with 2 remote controls - 27 Eur.
Goods pick-up from Sikumi.lv warehouse in Varaviksnes gatve 8, Riga: working days, at 12.00 or 18.00 - free of charge.
Postomat delivery in the Baltics: 2-3 working days - from 3 Eur.
Courier delivery in the Baltics: 1-3 working days - from 10 Eur.
DHL Express or Latvian Post worldwide shipping - from 10 Eur.
Tags: Local, Infrared, PIR, sound, alarm, remote, controls, bezvadu, vietēja, infrasarkana, signalizācija, garāžai, vasarnīcai, divām, tālvadības, pultīm, сенсорная, сигнализация, инфракрасная, местная, сигнализация, пультом, управления, дома, окон, дверей, дачи, гаража