* The goods can differ from the seen on the above picture
InStyler Auto Curler
Product Code: Auto Curler
Availability:

Pēc pasūtījuma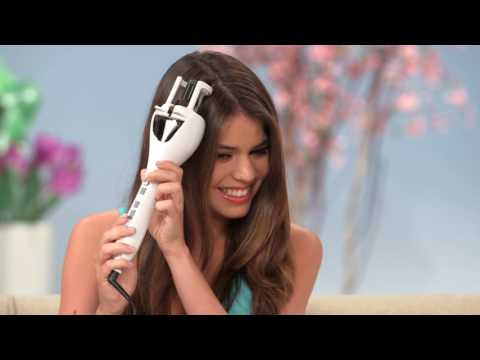 Instyler Auto Curler has 3 temperature settings: for thin, medium and thick hair.
3 modes of setting the curling time: 3 seconds light waves, 8 seconds medium, 12 seconds tight curls, as well as 3 modes of rotation of the drum: to the right, left and both sides.
When working with InStyler, the curls are natural, they last up to a day without the use of fixation tools.
InStyler has a very light weight and is convenient to hold in your hand, especially curling hair at the back of the head.
The function of rotating the drum in different directions is especially relevant when curling facial hair, curls can be curled both from the face and to the face, which greatly expands the possible variations of hair styling.
The heating element is located in such a way that it is simply impossible to get burned, which is especially important when styling the hair of children.
Anti-tangle technology instantly stops the curling rotation as soon as tension is noticed on the curl, after which you can easily pull out the strand.
Additional comfort will be given to you by a non-twisting long cord and instant heating of the device.
Goods pick-up from Sikumi.lv warehouse in Varaviksnes gatve 8, Riga: working days, at 12.00 or 18.00 - free of charge.
Postomat delivery in the Baltics: 2-3 working days - from 3 Eur.
Courier delivery in the Baltics: 1-3 working days - from 10 Eur.
DHL Express or Latvian Post worldwide shipping - from 10 Eur.
Tags: instyler, auto, curler, apparel, footwear, outfit