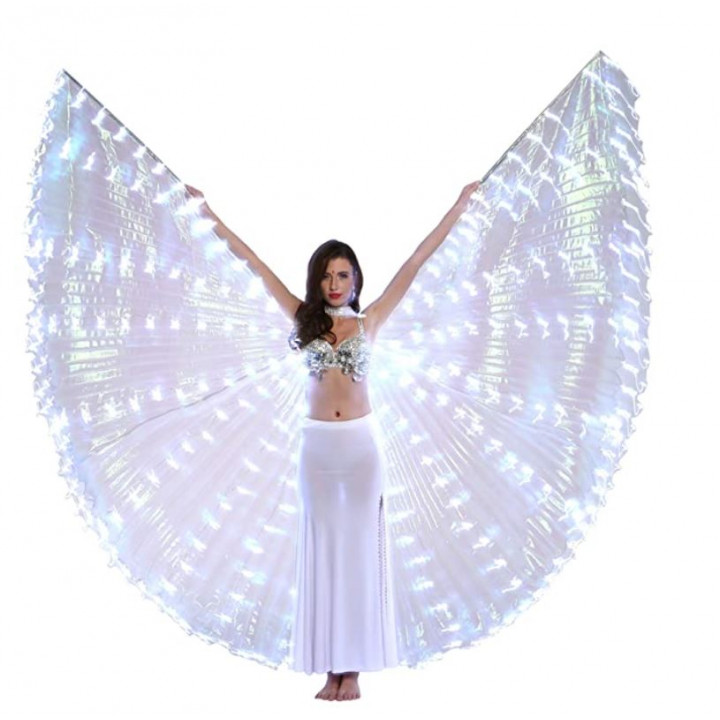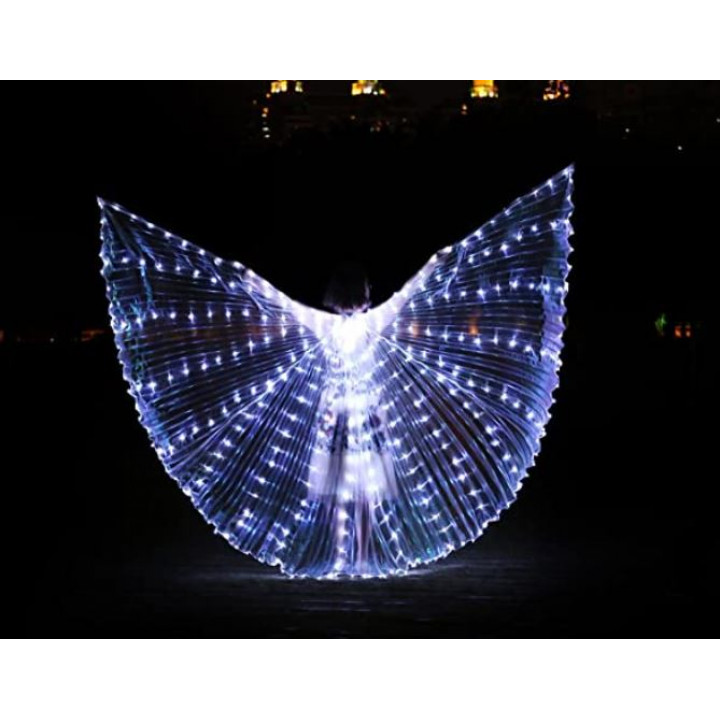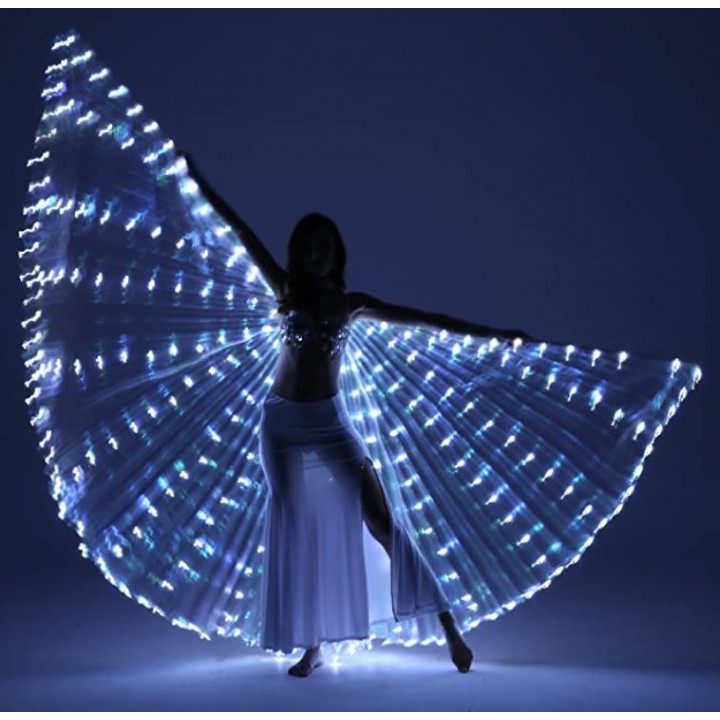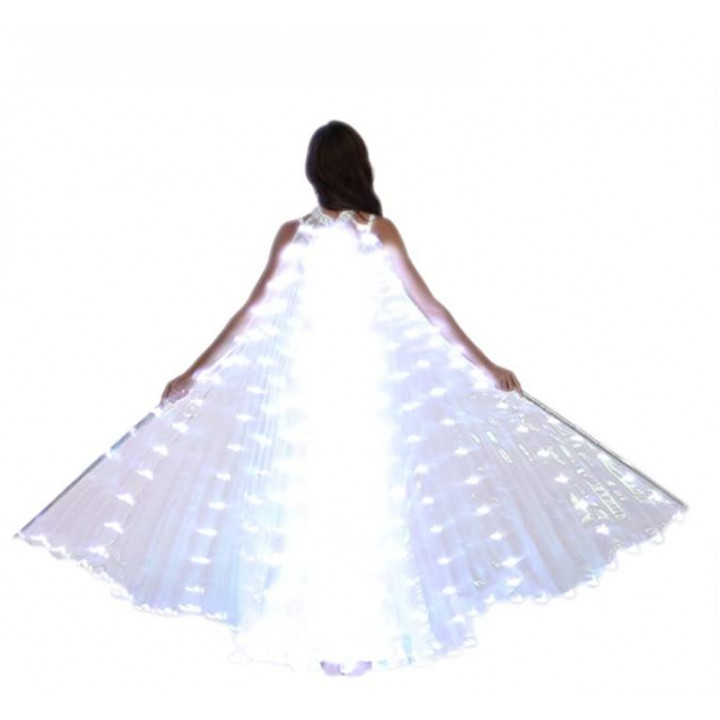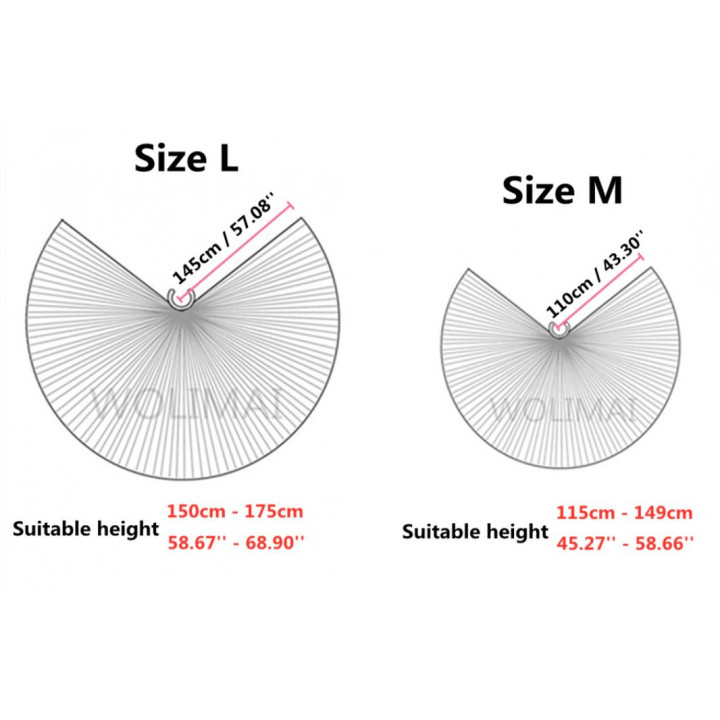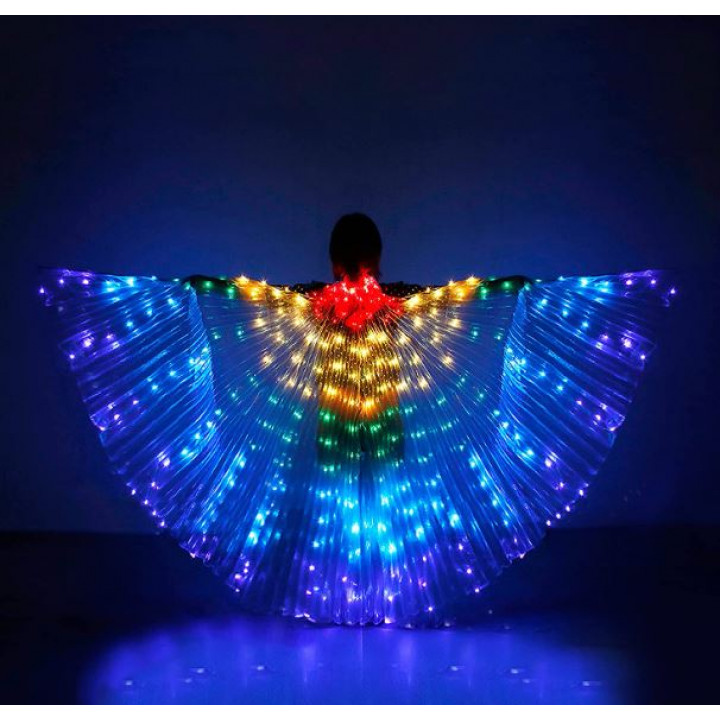 Glowing Luminous LED Party Wings for belly dancing, parties, raves, carnivals, stage performances
Product Code: Wings
Availability: In Stock
Glowing Luminous LED Party Wings for belly dancing, parties, raves, carnivals, stage performances
Luminous LED wings for belly dancing.
Come with chopsticks.
Suitable for adults.
Low voltage 4.5v is completely safe to use.
The sticks are made of metal, lightweight and of high quality.
The comfortable non-slip handle will provide the dancer's comfort.
The battery case is attached to the fenders through a wire.
The button on the body turns the LEDs on and off.
On and off function during your performance. The wings are placed inside the stick pocket.
LED color: white
Power Switch: On and off. button on an extension cord or case.
2 glow modes:
Please select the package of delivery from the drop-down menu on the right:
M - kids
L - adults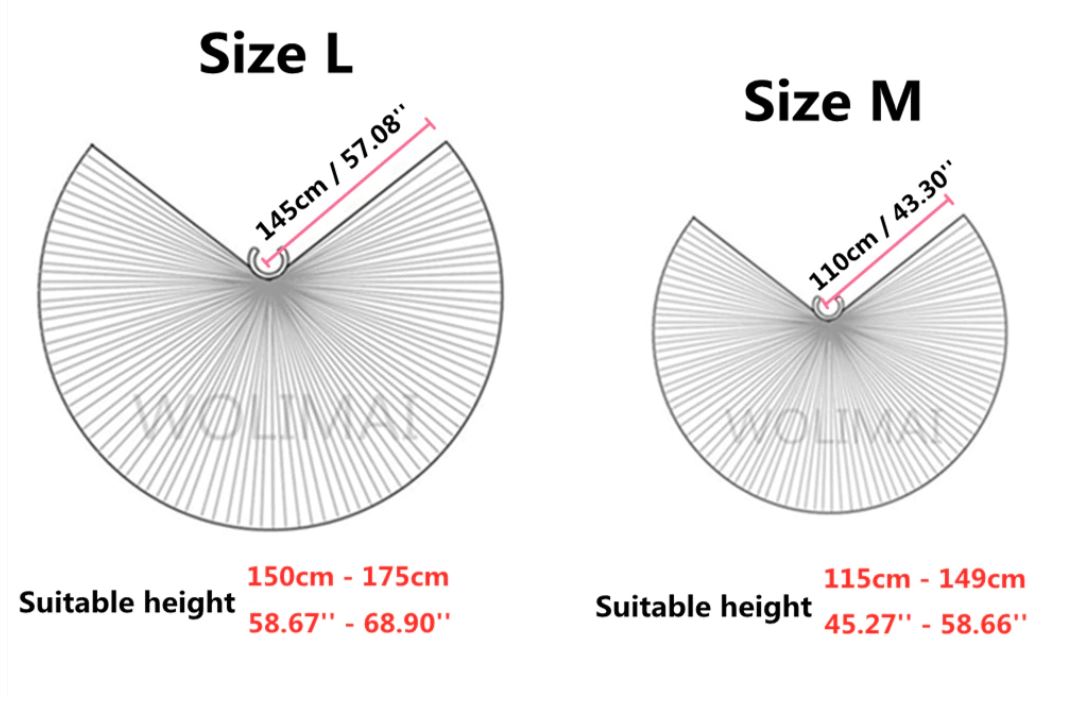 Goods pick-up from Sikumi.lv warehouse in Varaviksnes gatve 8, Riga: working days, at 12.00 or 18.00 - free of charge.
Postomat delivery in the Baltics: 2-3 working days - from 3 Eur.
Courier delivery in the Baltics: 1-3 working days - from 10 Eur.
DHL Express or Latvian Post worldwide shipping - from 10 Eur.
Tags: Glowing, Luminous, LED, Party, Wings, belly, dancing, parties, raves, carnivals, stage, performances, Светящиеся, LED, светодиодные, крылья, танцев, живота, вечеринок, рейвов, карнавалов, выступлений, сцене, LED, gaismas, spārni, vēderdejam, priekšnesumiem, izrādēm, skatuves, ballītēm, reiviem, karnevāliem,