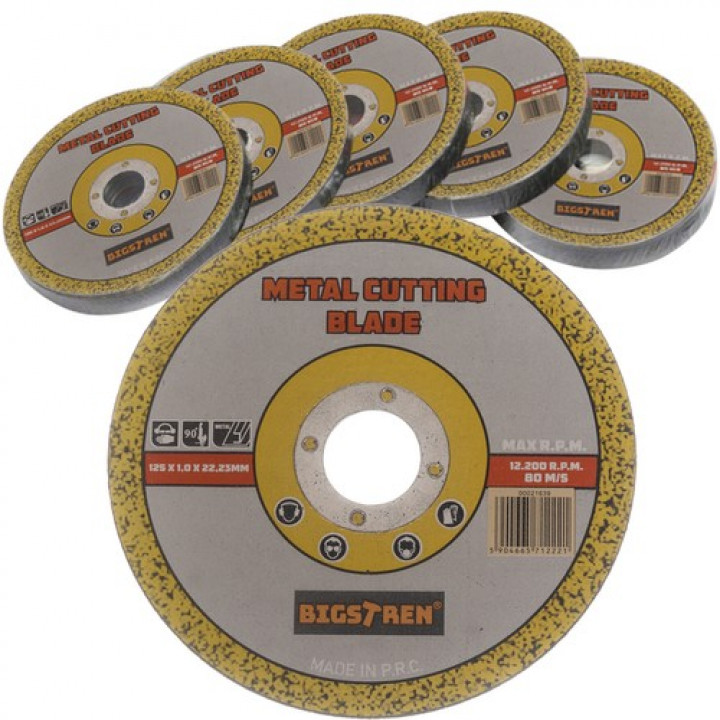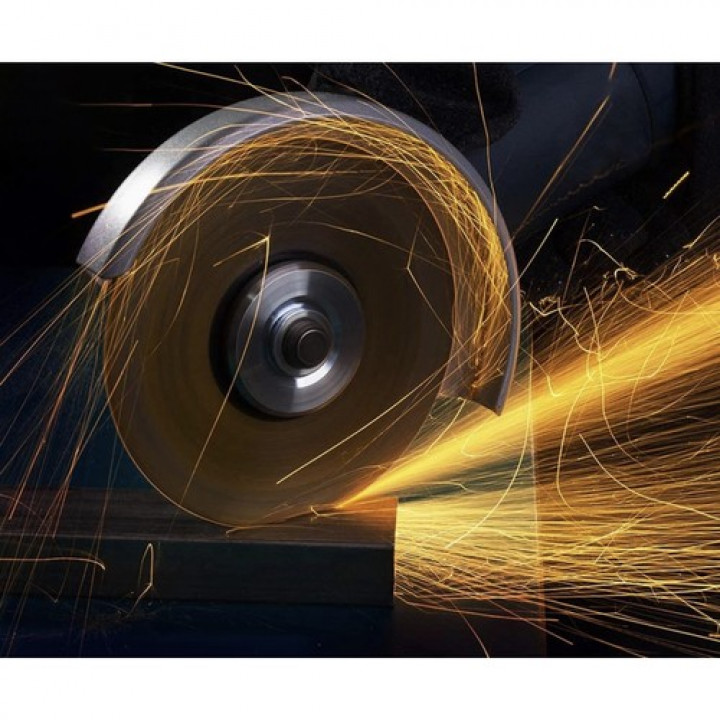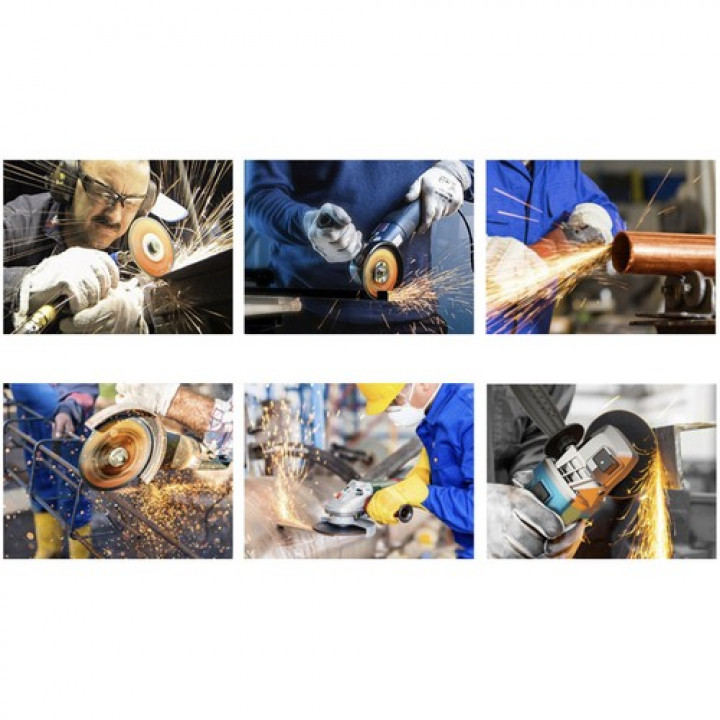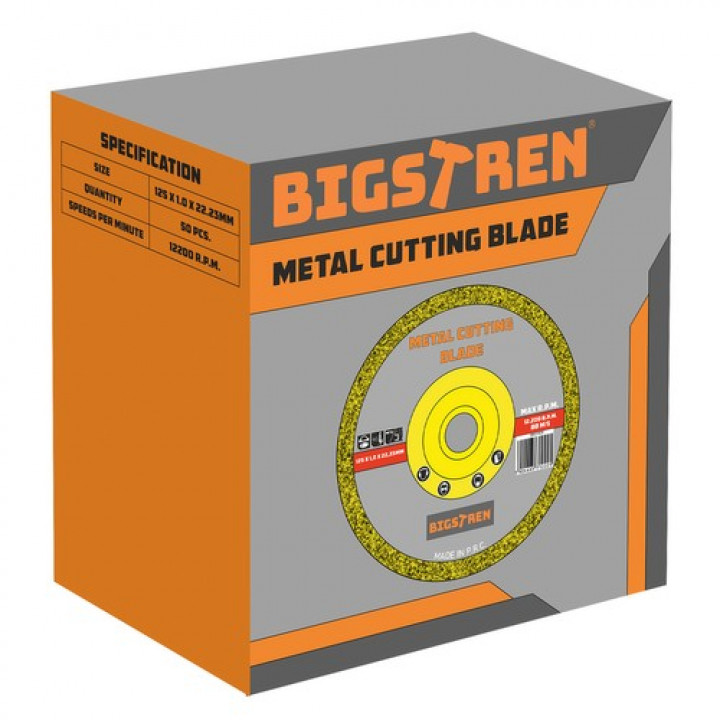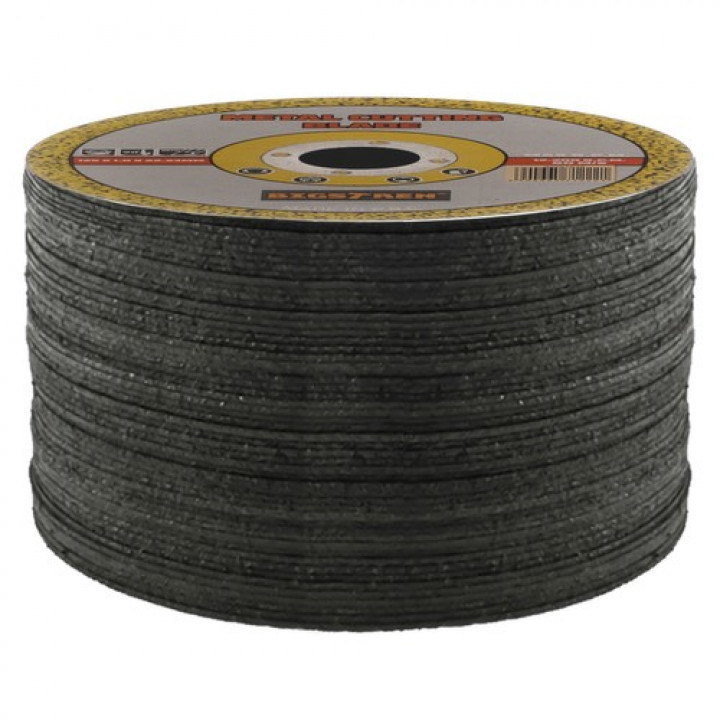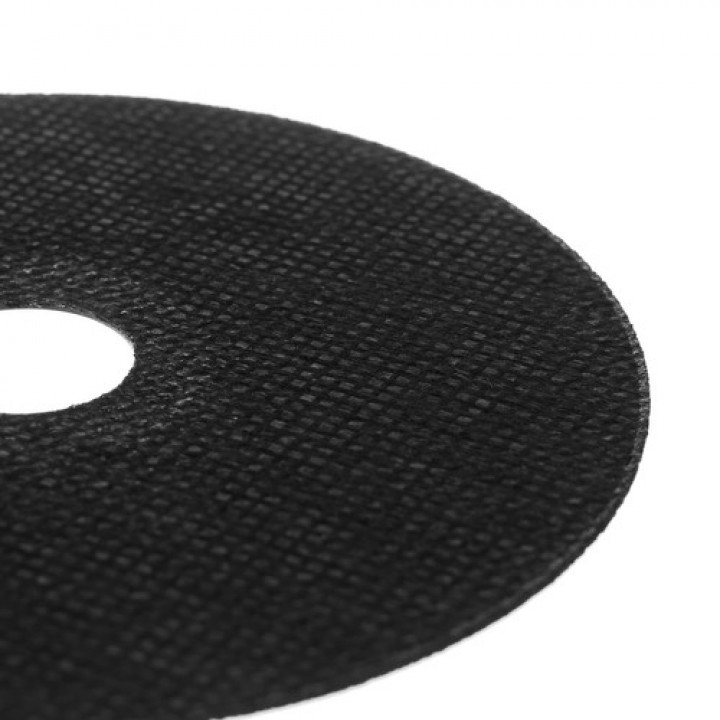 * The goods can differ from the seen on the above picture
Abrasive cutting disc for metal for flex, angle grinder, 125 mm
Product Code: MX Bigstren Cutting
Availability:

In Stock
This product has a minimum quantity of 10
Abrasive cutting disc for metal for flex, angle grinder, 125 mm
Appointment - disks are intended for fast cutting of elements from structural steel, sheet metal, pipes or profiles. They are ideal for working on ferrous steel, non-ferrous metals, and stainless steel.
125mm Diameter - The standard 125mm disc size fits almost all angle grinders on the market. Cutting discs for metal are able to cut metal in a controlled manner and provide precise, clean, and even edges.
Rotation speed - the maximum rotation speed of the disc is up to 12200 rpm, i.e. 80 m/s. Extremely tough abrasive grains provide high cutting performance and extended tool life.
Characteristics:
Type: metal cutting
Diameter 125mm
Thickness: 1.0mm
Maximum rotation speed: 12,200 rpm
Mount: universal 22, 23 mm
Shape: flat
Single piece weight: 30g
Kit weight: 1.451 kg
Minimal pcs: 10
Goods pick-up from Sikumi.lv warehouse in Varaviksnes gatve 8, Riga: working days, at 12.00 or 18.00 - free of charge.
Parcel machine delivery: Latvia - 24h, Lithuania, Estonia - 2-3 working days. From 3 Eur
Courier delivery in the Baltics: 1-3 working days - from 13 Eur.
DHL Express or Latvian Post worldwide shipping - from 13 Eur.
Tags: Abrazīvs griešanas disks metālam fleksim, leņķa slīpmašīnai, 125 mm, Абразивный отрезной диск по металлу для флекса, болгарки, угловой шлифовальной машинки, 125 мм, 50 шт, Abrasive cutting disc for metal for flex, angle grinder, 125 mm, 50 pcs