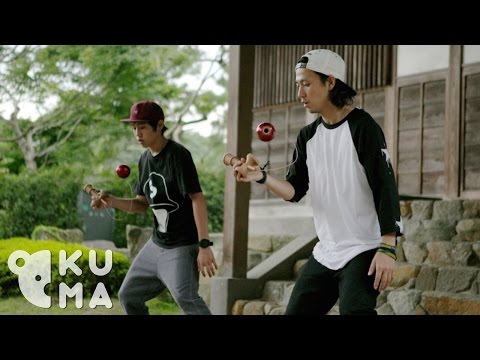 Offer includes 1 pc. kendama with different kind of drawing

Kendama size 190 mm x 72 mm - 20 Eur

Please select a product color:

First row from the top: 1-4

Second row from the top: 5-8
The kendama (けん玉, "sword [and] ball") is a traditional Japanese skill toy. The ken has three cups and a spike which fits into the hole in the ball. The kendama is a variant of the classic cup-and-ball game, and the Hispanic world toy known as boliche or balero. The principle of these toys are the same: catching one object with another, where both are joined by a string. However the modern kendama style takes influences from a diverse range of skills including yo-yo, diabolo, and juggling.
Goods pick-up from Sikumi.lv warehouse in Varaviksnes gatve 8, Riga: working days, at 12.00 or 18.00 - free of charge.
Postomat delivery in the Baltics: 2-3 working days - from 3 Eur.
Courier delivery in the Baltics: 1-3 working days - from 10 Eur.
DHL Express or Latvian Post worldwide shipping - from 10 Eur.
Tags: Big size kendama bilboke skill toy with drawings, Kendama, Ideas for gifts