Alcoholometer, vine sugar meter, areometrs to detemine the spirit or sugar level in alco drinks, great gift for winemakers

Alcoholometer is a great gift for winemakers.
Alcohol production is a process that requires careful theoretical preparation, as well as a scrupulous selection of, so to speak, material parts. One of the most necessary things in this case is a universal alcohol meter.
Advantages of a household alcohol meter:
Allows you to quickly and accurately determine whether a particular product matches the declared strength.
Covers the full range of measurements.
Made from eco-friendly, safe materials.
Very light and compact, does not take up much storage space.
The alcohol meter is simple and convenient to use.
Produced by a well-known factory that has been manufacturing measuring instruments for many years. A household alcohol meter is a useful and necessary thing in the household. In addition, this is a great gift for the winemaker.
For accurate measurements, the temperature of the measured solution should be about + 20 ° C.
Length - 12-14 cm.
Please select a package from the drop-down menu on the right:
1.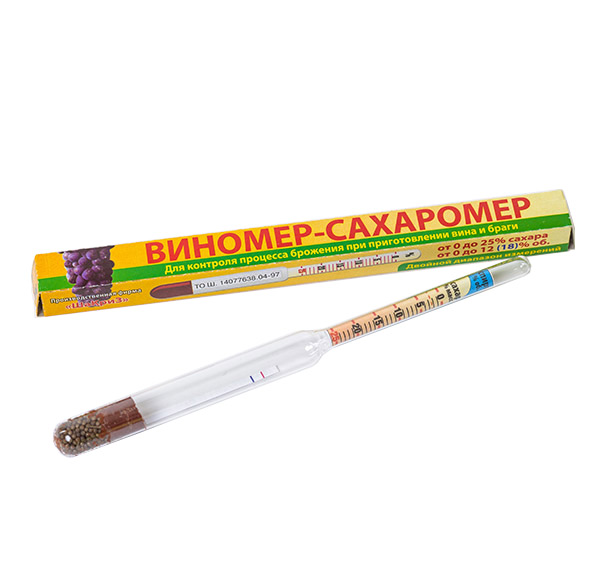 2.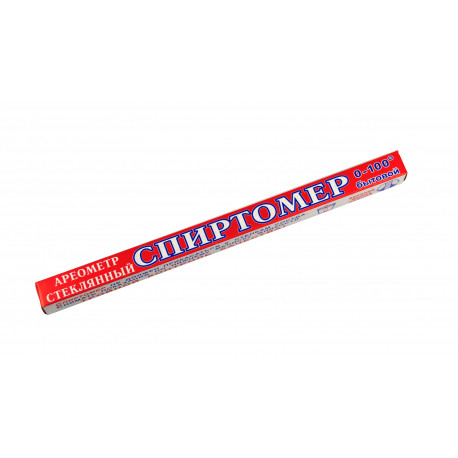 ​​​​​​​
Goods pick-up from Sikumi.lv warehouse in Varaviksnes gatve 8, Riga: working days, at 12.00 or 18.00 - free of charge.
Parcel machine delivery: Latvia - 24h, Lithuania, Estonia - 2-3 working days. From 3 Eur
Courier delivery in the Baltics: 1-3 working days - from 13 Eur.
DHL Express or Latvian Post worldwide shipping - from 13 Eur.
Tags: Alcoholometer, winemakers, Areometer, spirits, meter, vīna, spirtometrs, Vīna, cukura mērītājs vai spirtometrs, vīnamērs, areometrs, alkoholiskiem, dzērieniem, vīnam, degvīnam, kandžai, спиртометр, спиртомер, кухонные, аксессуары, посуда