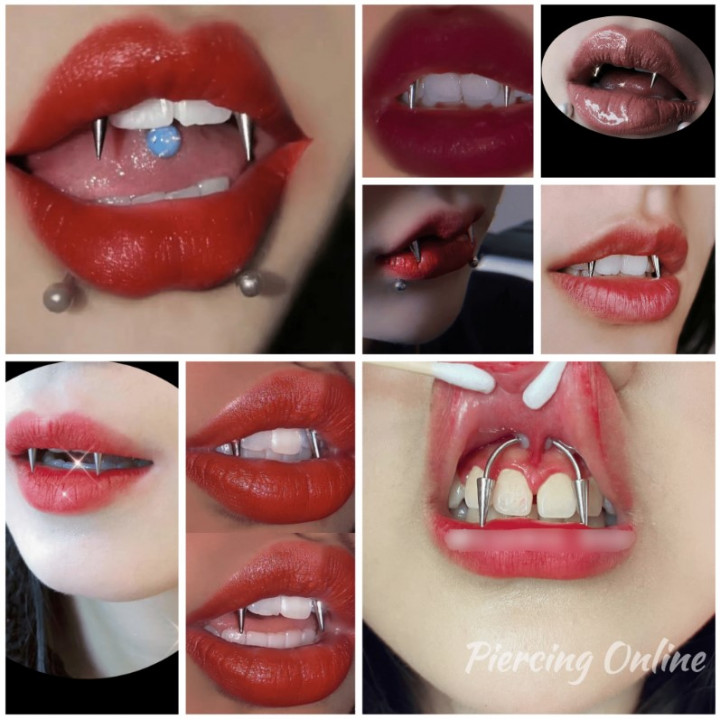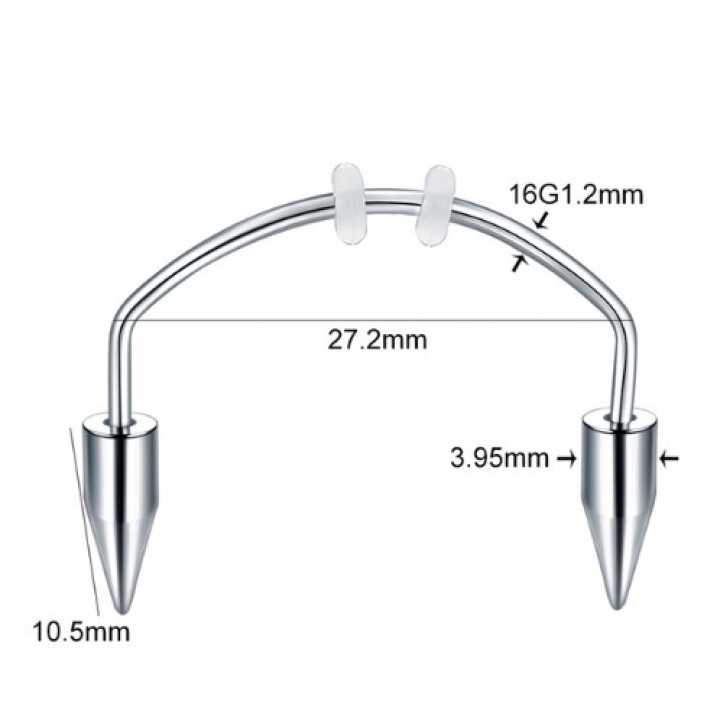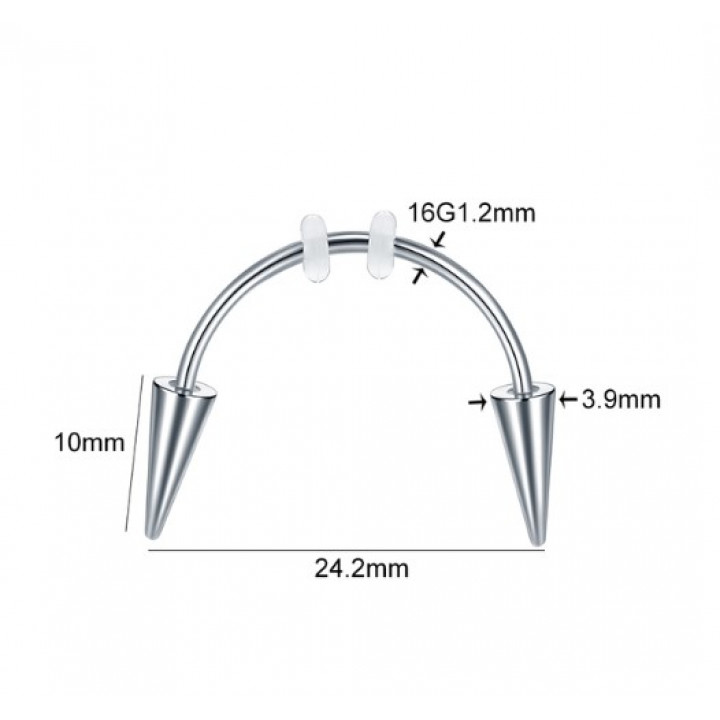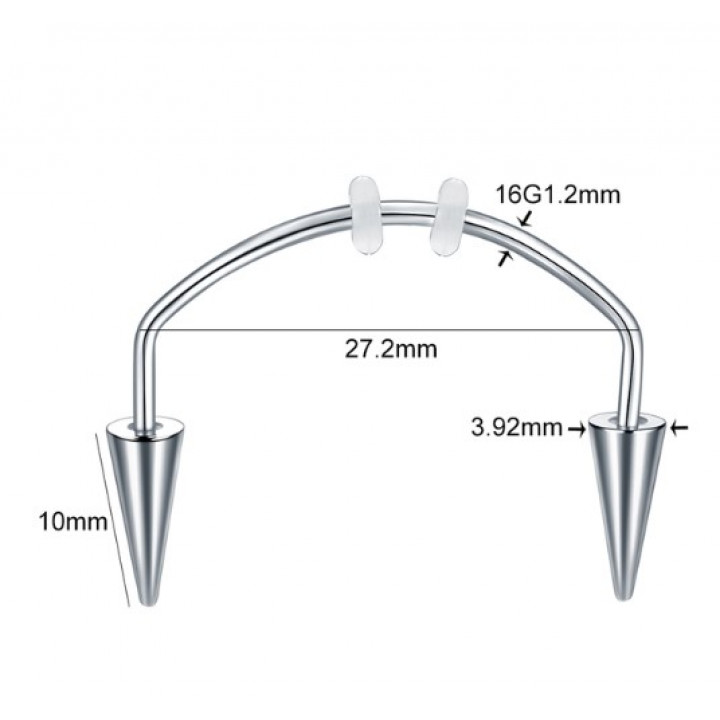 * The goods can differ from the seen on the above picture
Safe medical stainless steel piercing, Smile or Septum earring
Product Code: MP Stainless Steel Piercing
Availability:

In Stock
Safe medical stainless steel piercing, Smile or Septum earring
Introducing a safe medical stainless steel earring - the perfect choice for those who want to express their individuality and style through piercings. Not only is this Smiley or Septum-shaped earring (choose your choice) not only aesthetically pleasing, but it also ensures a high level of hygiene and safety.
The earring is made of medical stainless steel, which is a hypoallergenic material and does not cause irritation or allergic reactions on the skin. It also has strength and durability, which guarantees a long time of use without losing its quality.
This earring has a comfortable and secure fastening that ensures a secure fit on your piercing. It is easy to put on and take off and is comfortable to wear without causing discomfort or pain.
In addition, the Smile or Septum earring is a stylish and fashionable accessory that will help you stand out and emphasize your individuality. Whether for everyday events or special occasions, this earring will be a great addition to your look.
Please select the package of delivery from the drop-down menu on the right:
1.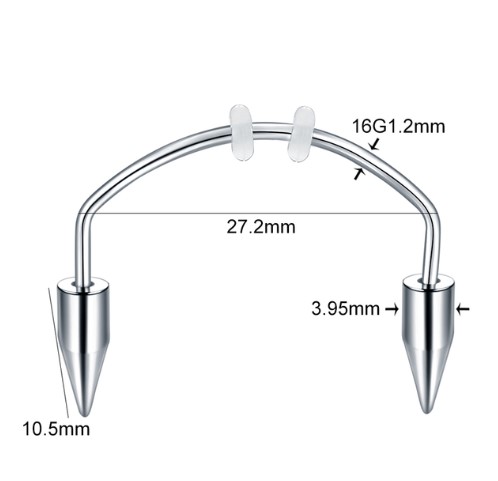 2.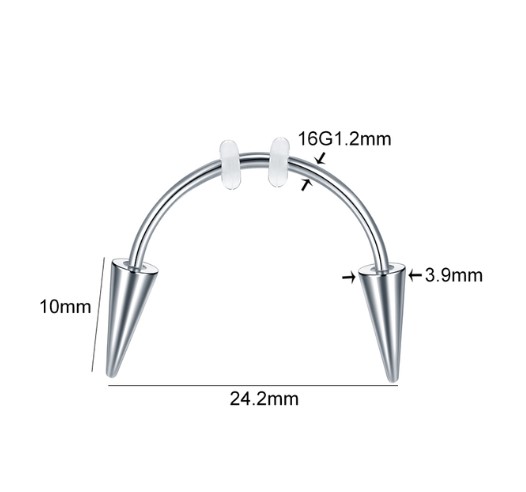 3.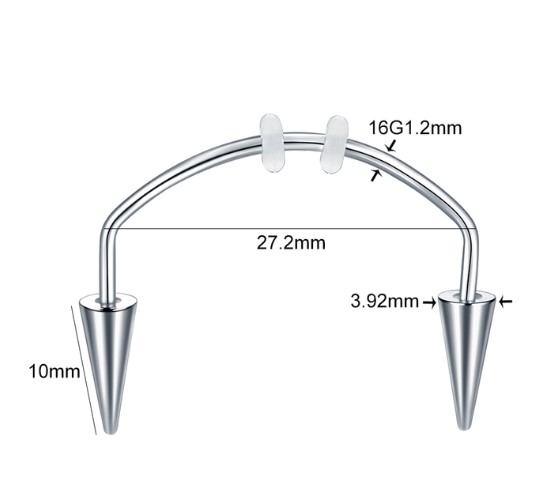 Goods pick-up from Sikumi.lv warehouse in Varaviksnes gatve 8, Riga: working days, at 12.00 or 18.00 - free of charge.
Postomat delivery in the Baltics: 2-3 working days - from 3 Eur.
Courier delivery in the Baltics: 1-3 working days - from 10 Eur.
DHL Express or Latvian Post worldwide shipping - from 10 Eur.
Tags: Drošs medicīnisks nerūsējošā tērauda pīrsings, Smile vai Septum auskars, Безопасный пирсинг из медицинской нержавеющей стали, сережка Смайл или Септум, Safe medical stainless steel piercing, Smile or Septum earring