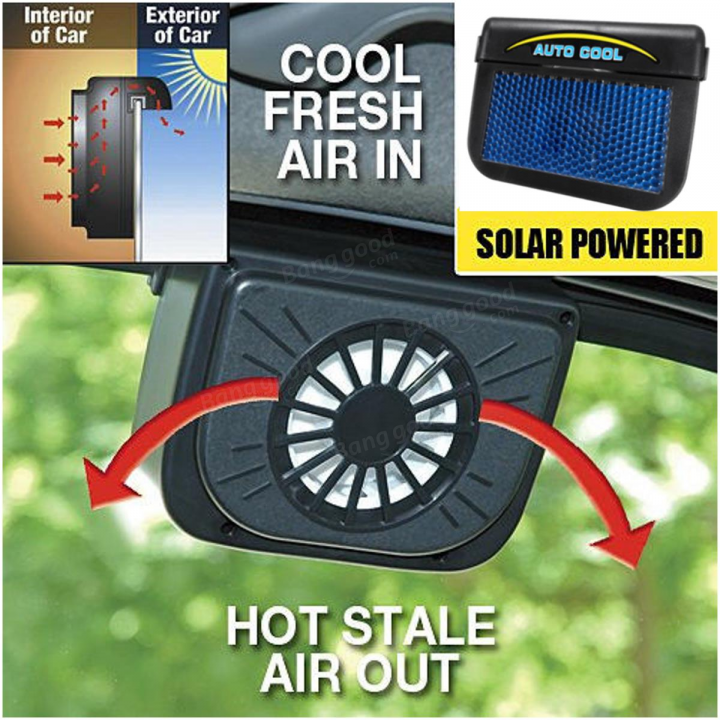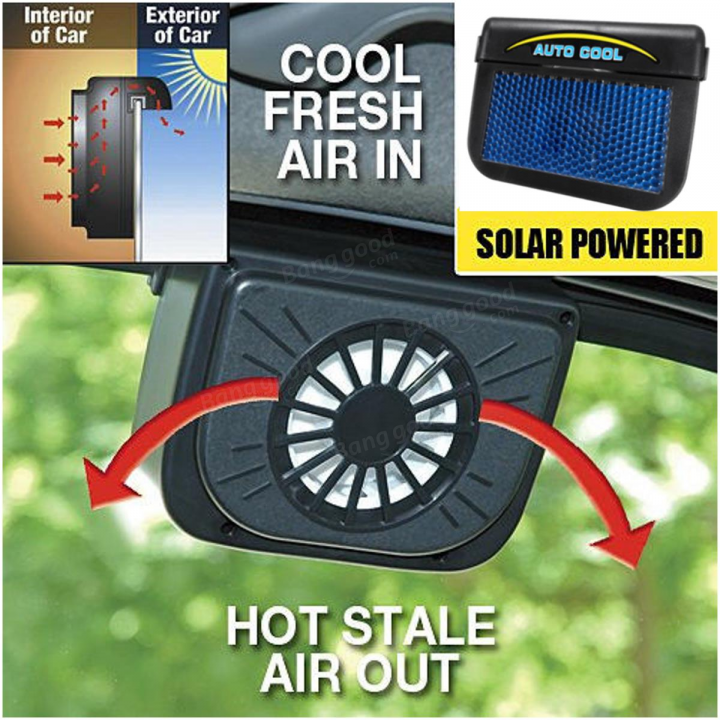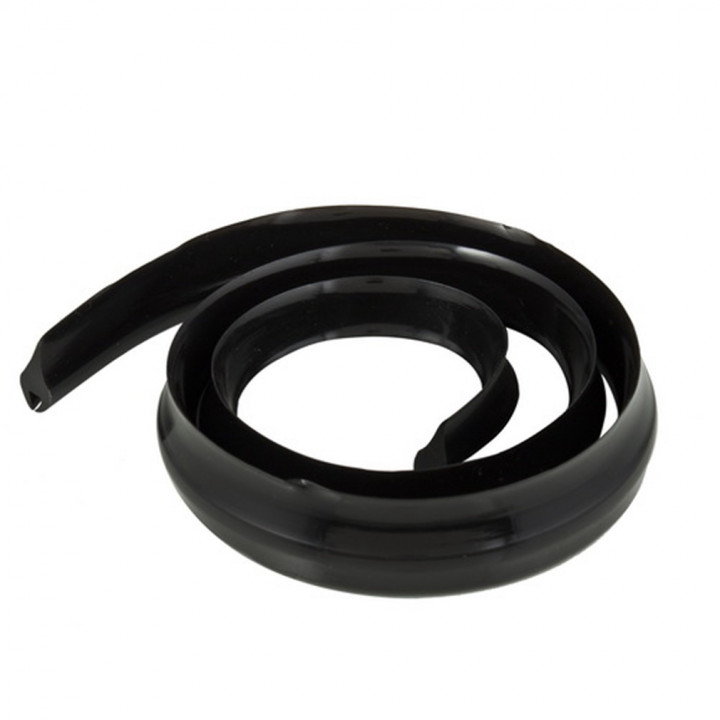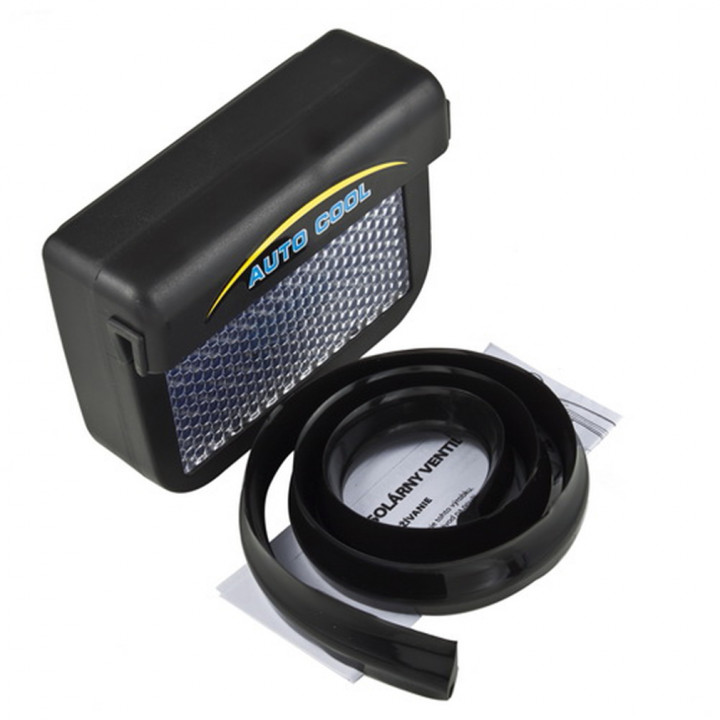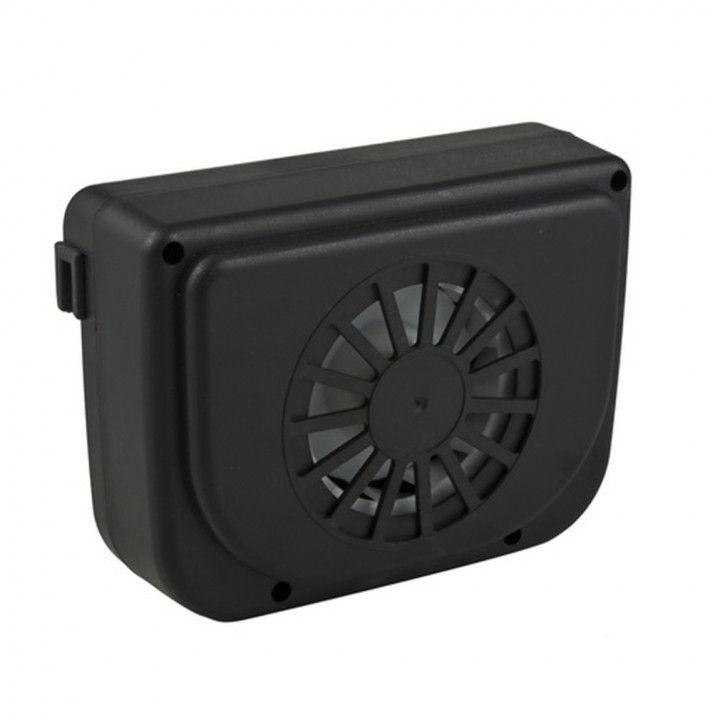 AUTO-COOL SOLAR POWERED CAR EXHAUST FAN
Product Code: Autocool Exhauster
Availability: In Stock
The Solar-Powered Auto Fan That Helps Keep The Inside Of Your Ride Cool!
The moment you park your car the inside temperature begins to rise, and the heat continues to build, and build, more than just uncomfortable, getting into a parked car can be downright dangerous.
The secret's the solar-powered ventilation technology that uses the sun's powerful UV rays to propel a micro exhaust fan that literally pulls the stagnant heat right out of your car.
The results are dramatic! After just one hour in the sun without Auto-Cool, a car's internal temperature is over 120°Fahrenheit  / 50°Celsius but the same car with Auto-Cool is only 86°Fahrenheit  / 30°Celsius. That's a difference of 38°Fahrenheit  / 20°Celsius, which means no more suffering in the sweltering heat or wasting time waiting for your car to cool off. It also means an annual savings of hundreds in fuel costs!
Auto-Cool is the smartest thing you could ever add to your car!
Note: Auto-Cool does not work on dark tinted windows.
Features:
Solar Powered Car Auto Air Vent Cool Cooler Fan
Brand New & High Quality
Solar-powered and no batteries needed
Fit any car window
The Auto Cool uses sunlight to keep your car air clean while you\\\'re away.
When you come back to your car, you\\\'ll find it comfortable.
How it works -- AutoCool is a solar powered fan that keeps the interior of your car air clean .
No batteries are needed. The solar panels on the outside collect and use the sunlight to run the fan that\\\'s on the inside.
The fan in the AutoCool circulates the air that\\\'s inside and outside of your car.
Great Environment-friendly Product Save!
It can reduce the use of air-condition

Specifications:
Color: black
Dimension: 150*120*90mm
Weight: 348g
Package weight: 419g

Packet content:
1 x Auto Cooler
1 x 80cm rubber strip
Goods pick-up from Sikumi.lv warehouse in Varaviksnes gatve 8, Riga: working days, at 12.00 or 18.00 - free of charge.
Postomat delivery in the Baltics: 2-3 working days - from 3 Eur.
Courier delivery in the Baltics: 1-3 working days - from 10 Eur.
DHL Express or Latvian Post worldwide shipping - from 10 Eur.
Tags: auto-cool, solar, powered, car, exhaust, fan, tools