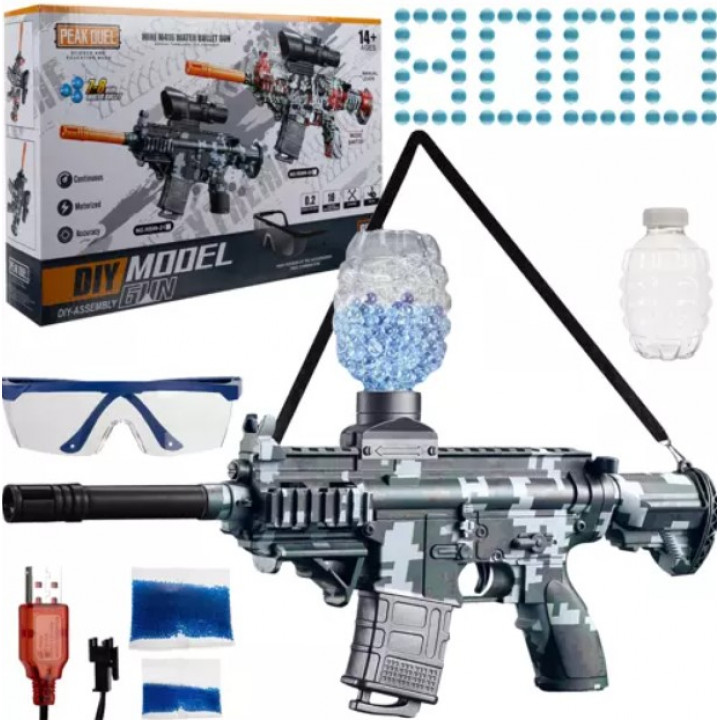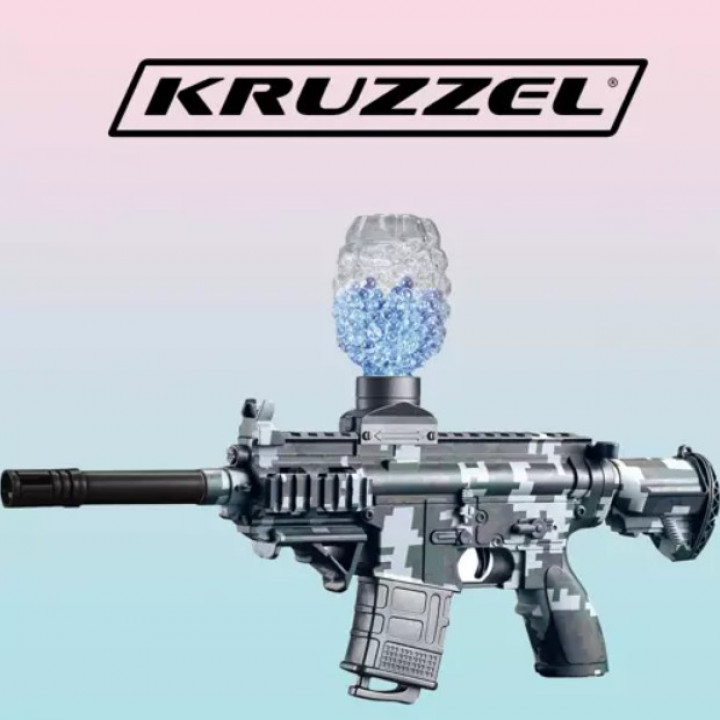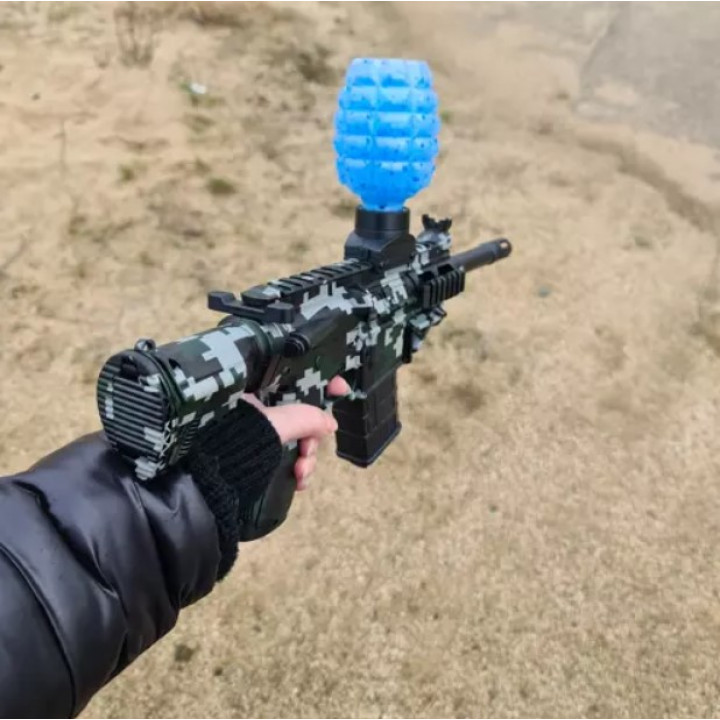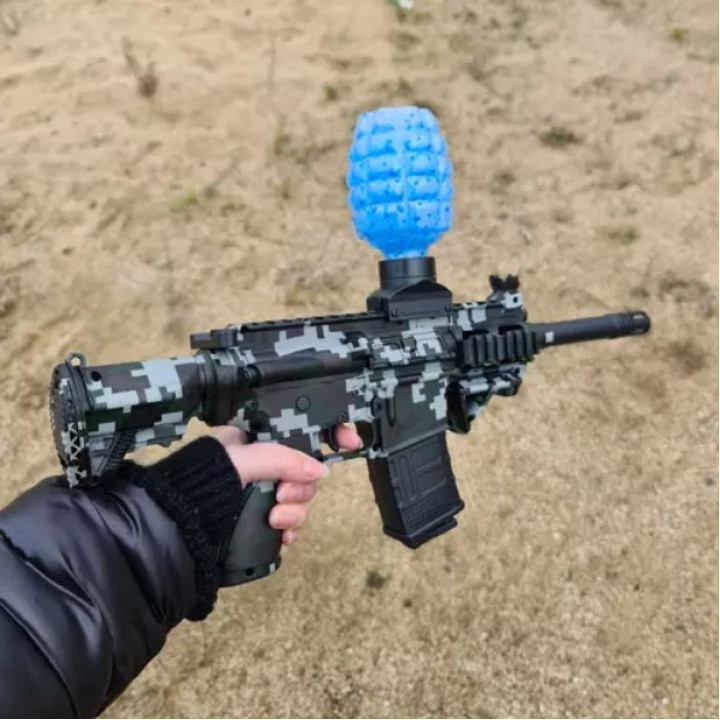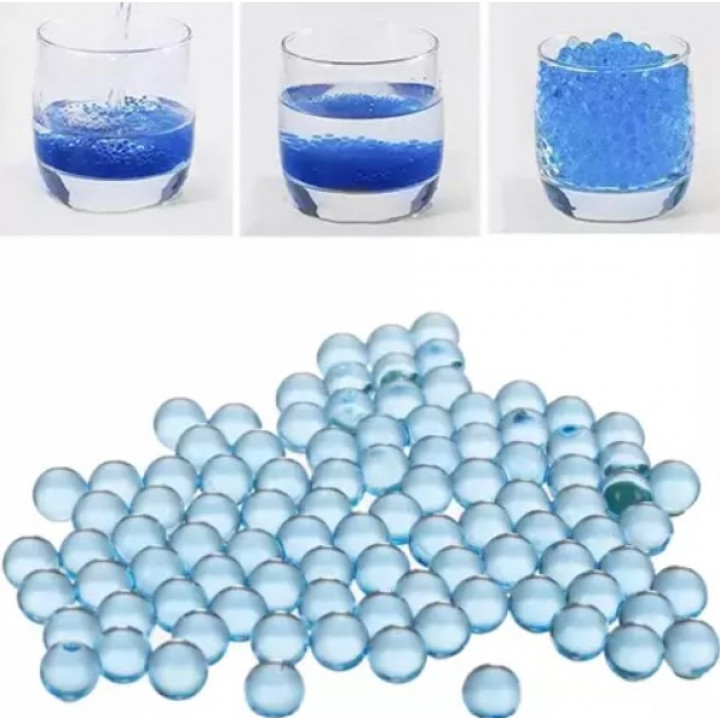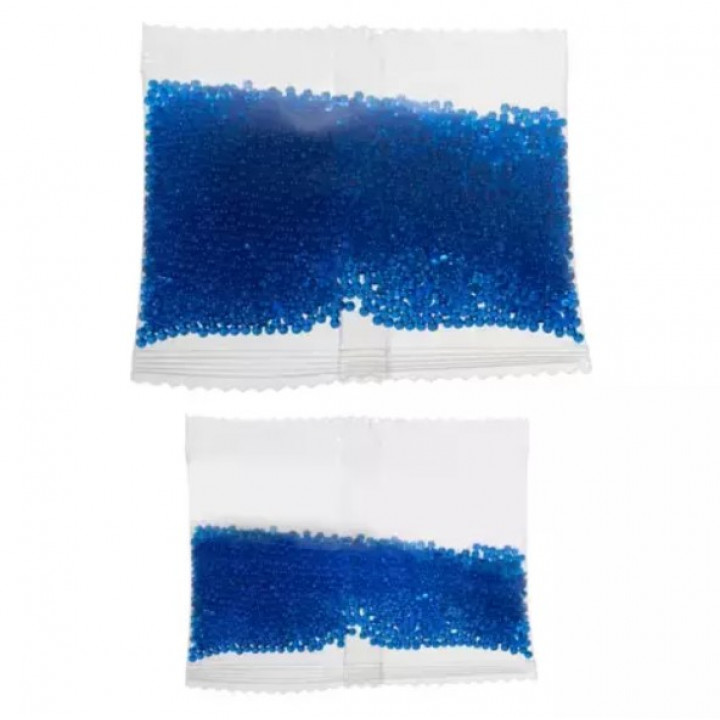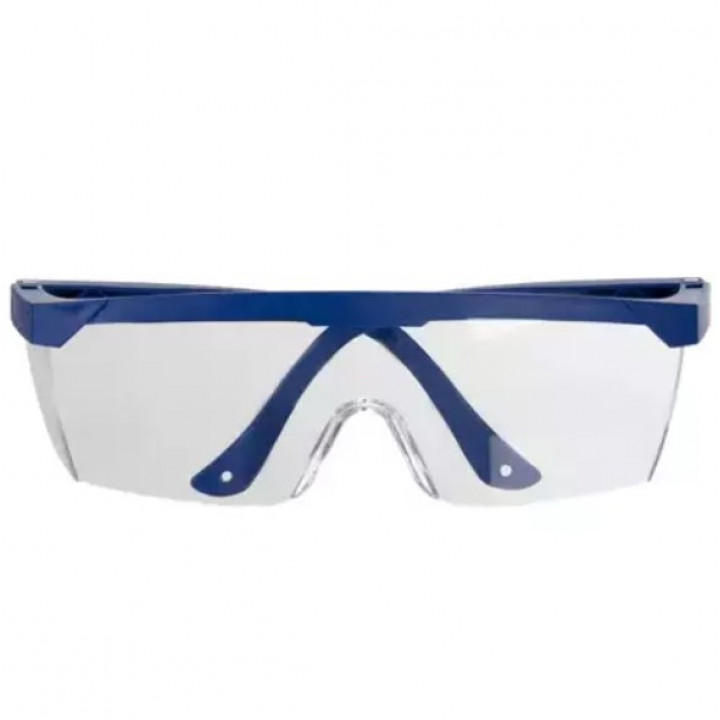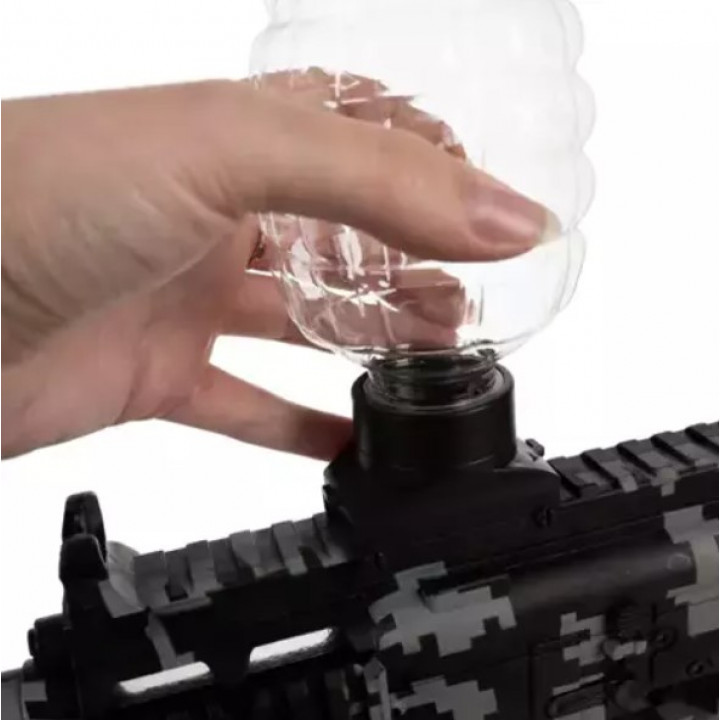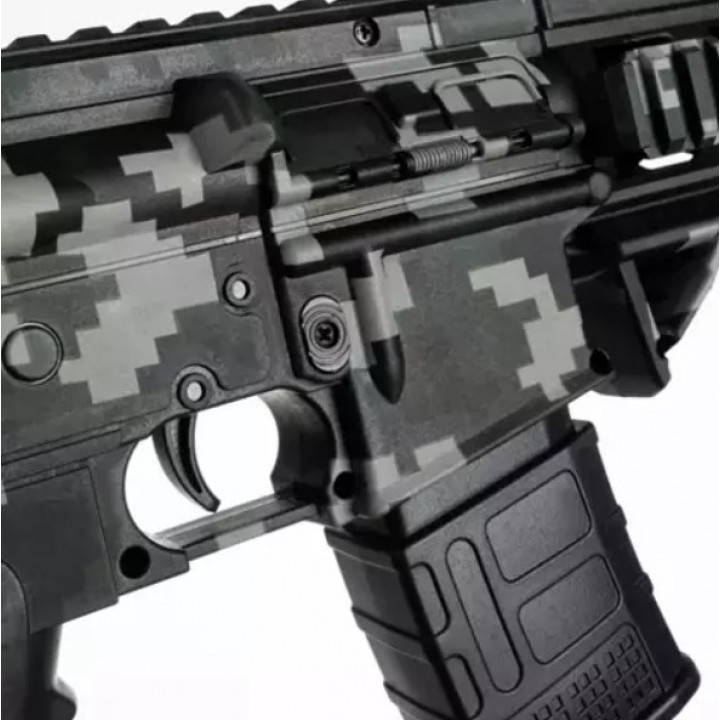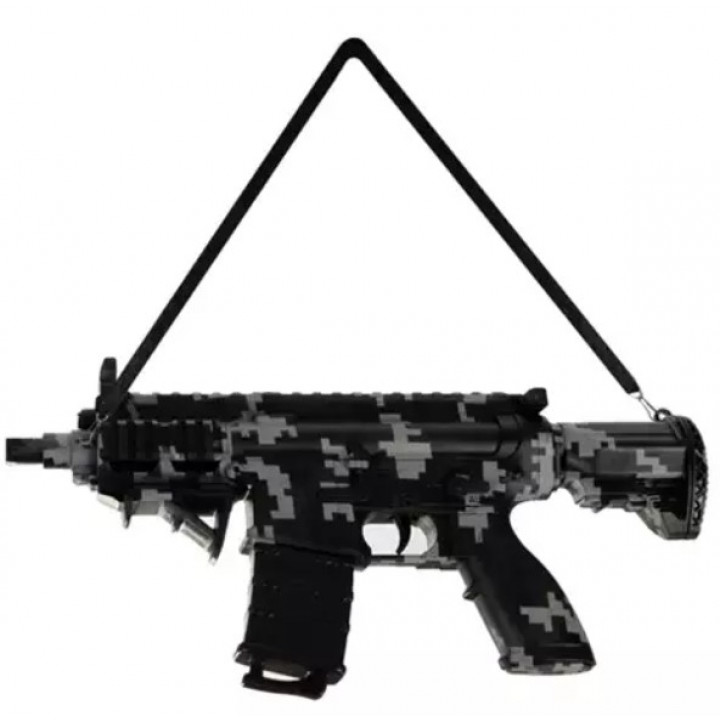 * The goods can differ from the seen on the above picture
Electronic children's safe automatic machine gun, shooting water balls Orbeez for playing hydroball, with built-in battery
Product Code: MX Kruzzel Orbeez
Availability:

In Stock
Electronic children's safe automatic machine gun, shooting water balls Orbeez for playing hydro ball, with built-in battery
Firing burst or single bullets - after holding the trigger, the rifle fires a burst. By changing the mode, you can also shoot single balls.
For Orbeez gel balls - the set includes water (gel) balls for self-preparation. Just pour them into a container, fill it with water, leave for 3 hours and the balls are ready to use. The range is about 15 meters.
Magazine - The pistol is equipped with a transparent BB magazine, thanks to this option you can quickly check how much ammo you have left. An added bonus is that the Store holds up to 600 balls. The magazine is bolted to the rifle, making it also suitable for crafting and storing explosives.
Electric – 500 mAh rechargeable battery. We can charge it from any USB charger or laptop port with the supplied cable.
Specification:
material: plastic
battery: 500 mAh
drive: Automatic
power supply: rechargeable
cartridges: gel beads
ball diameter: 7 to 8 mm
shooting range: up to about 15 m
belt length: 90 cm
magazine capacity: 600 BBs
number of balls for self-preparation: 8000 pcs
age: 14+
dimensions: 43.5 x 26.5 x 4 cm
weight: 381 g
packaged weight: 578 g
Included:
machine
screw cap magazine
magazine holder
removable ammo box
screw barrel
battery
charging cable
glasses
belt
Goods pick-up from Sikumi.lv warehouse in Varaviksnes gatve 8, Riga: working days, at 12.00 or 18.00 - free of charge.
Postomat delivery in the Baltics: 2-3 working days - from 3 Eur.
Courier delivery in the Baltics: 1-3 working days - from 10 Eur.
DHL Express or Latvian Post worldwide shipping - from 10 Eur.
Tags: Elektroniskais bērnu automātiskais ložmetējs pistole, šauj ar ūdens bumbām Orbeez hidrobola spēlēšanai, ar iebūvētu akumulatoru, Электронный детский безопасный пулемет-автомат, стреляющий водяными шариками Орбиз, Orbeez для игры в гидробол, со встроенным аккумулятором, Electronic children's safe automatic machine gun, shooting water balls Orbeez for playing hydroball, with built-in battery hidrogēls, hydrogel, гидрогель