An educational Yo-Yo skill toy for girls and boys

 
A yo-yo is a toy consisting of a coil and rope. When thrown, the rope is unwound, after which the yo-yo is returned to the player's hand.
There are many styles of yo-yo playing. The design of the toy allows you to perform tricks of varying complexity. Yo-yo is considered a professional sport, in which even world championships are held.
Please select a package from the drop-down menu on the right: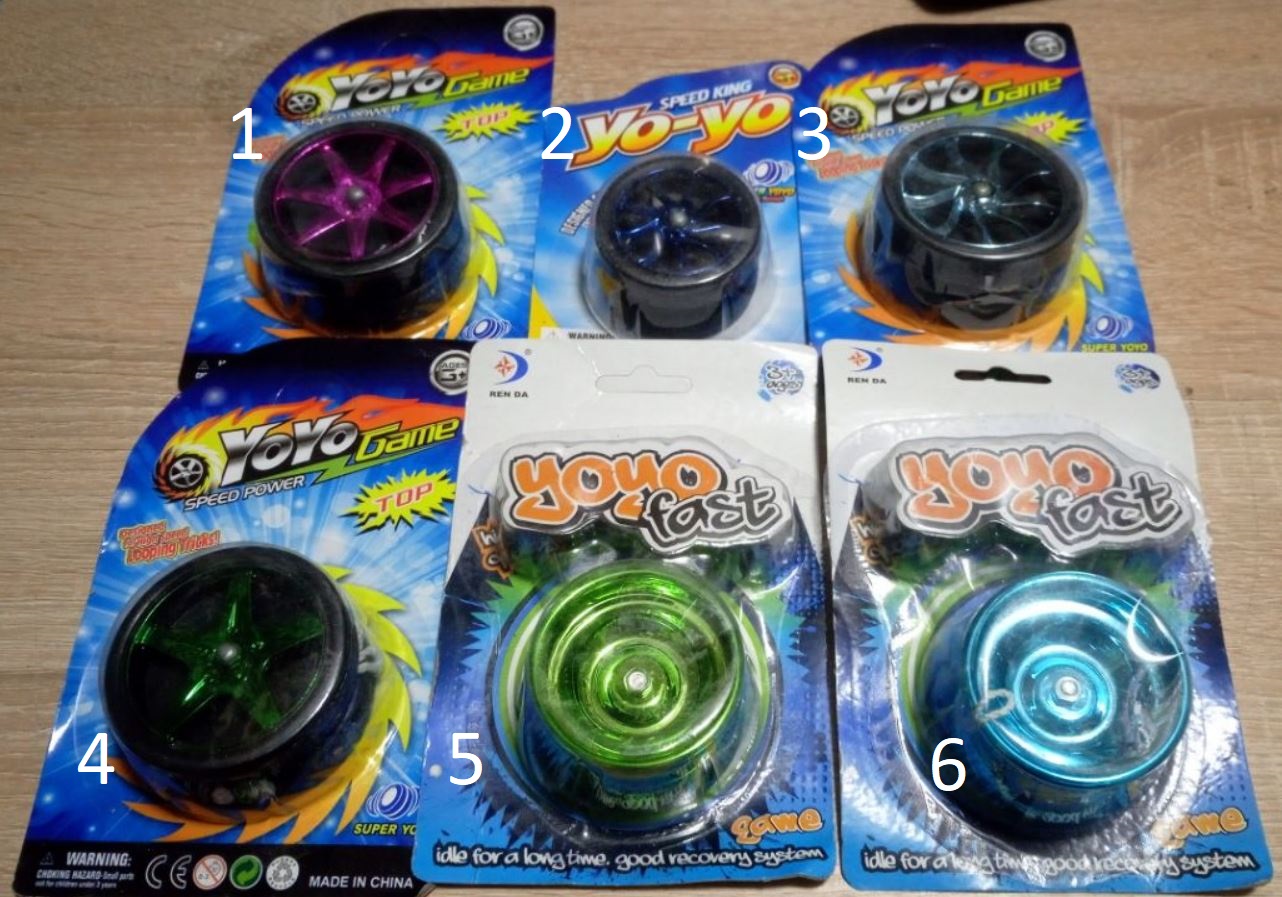 Goods pick-up from Sikumi.lv warehouse in Varaviksnes gatve 8, Riga: working days, at 12.00 or 18.00 - free of charge.
Postomat delivery in the Baltics: 2-3 working days - from 3 Eur.
Courier delivery in the Baltics: 1-3 working days - from 10 Eur.
DHL Express or Latvian Post worldwide shipping - from 10 Eur.
Tags: An educational Yo-Yo skill toy for girls and boys, ,