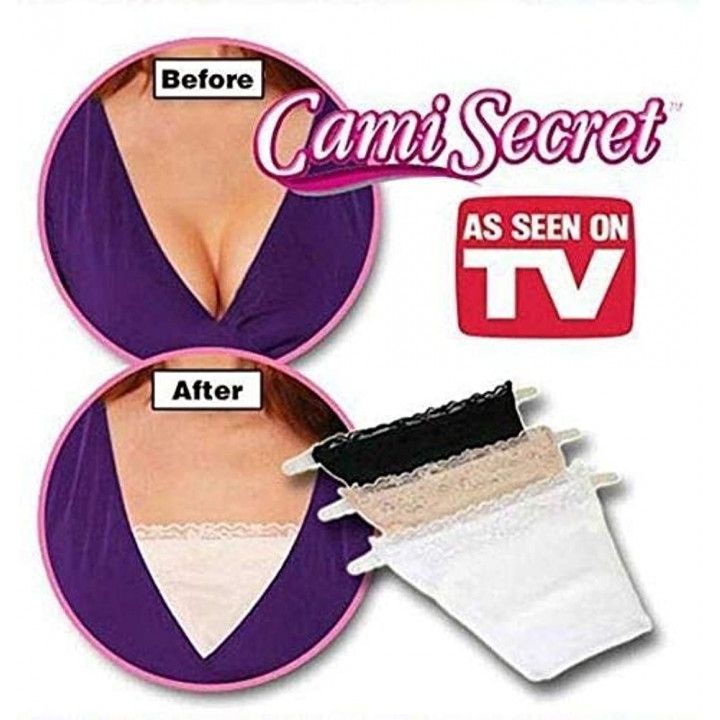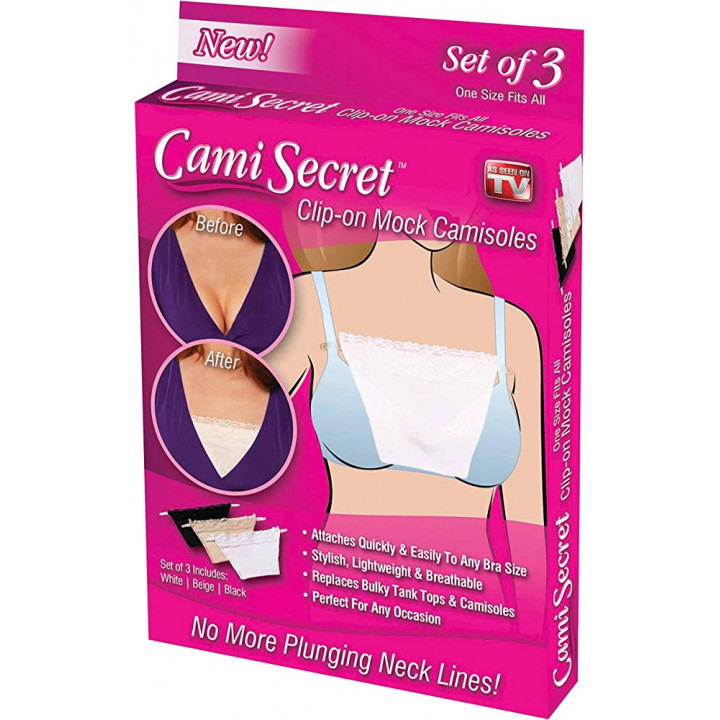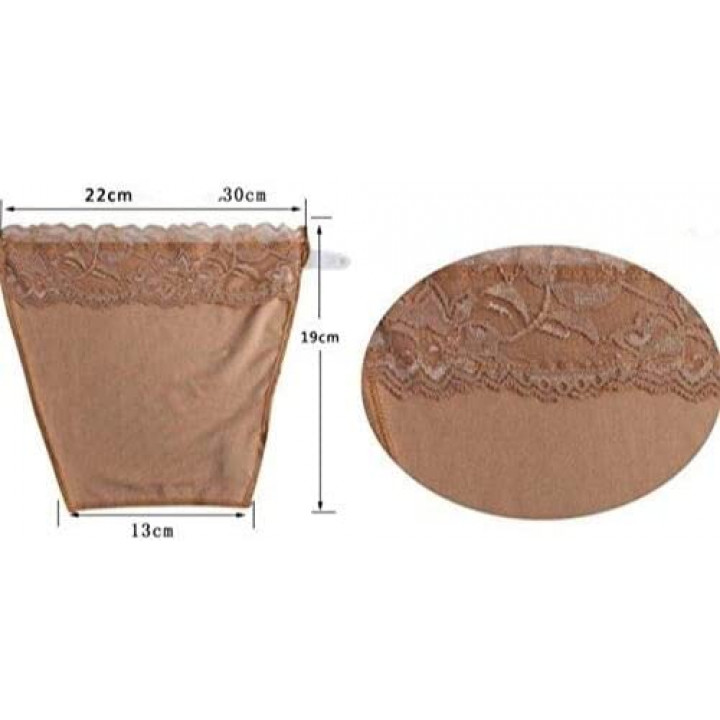 * The goods can differ from the seen on the above picture
Bib to hide a defiant neckline, a solution for open tops and dresses - Cami Secret
Product Code: EPL Cami Secret
Availability:

In Stock
Bib to hide a defiant neckline, a solution for open tops and dresses - Cami Secret
Cami Secret is just a godsend for modern women!
Cami Secret will help you "keep up appearances" while working in the office. Wear Kami secret under an open top or dress - and you will not feel hot. And you don't need to wear a top underneath.
In the evening, going on a date or a party - you can unfasten the Kami secret and go fully armed.
Kami secret has special fasteners with which it is fastened to the bra. The fasteners can be moved up and down depending on the situation.
In the set: 3 pcs (black, white, beige)
Goods pick-up from Sikumi.lv warehouse in Varaviksnes gatve 8, Riga: working days, at 12.00 or 18.00 - free of charge.
Postomat delivery in the Baltics: 2-3 working days - from 3 Eur.
Courier delivery in the Baltics: 1-3 working days - from 10 Eur.
DHL Express or Latvian Post worldwide shipping - from 10 Eur.
Tags: Krūšutēls, lai paslēptu izaicinošu kakla izgriezumu, risinājums atvērtiem topiņiem un kleitām - Cami Secret, Манишка для скрытия вызывающего декольте, решение для открытых топов и платьев - Cami Secret, Bib to hide a defiant neckline, a solution for open tops and dresses - Cami Secret