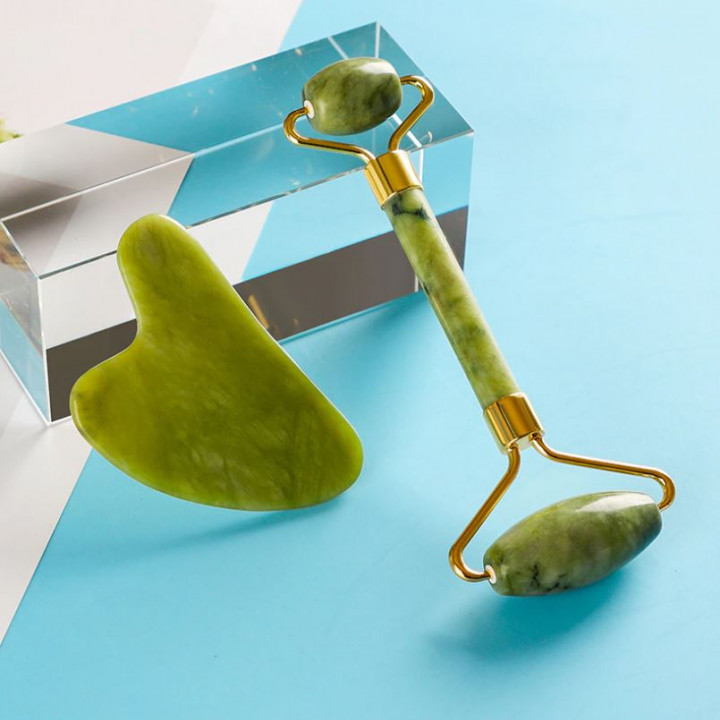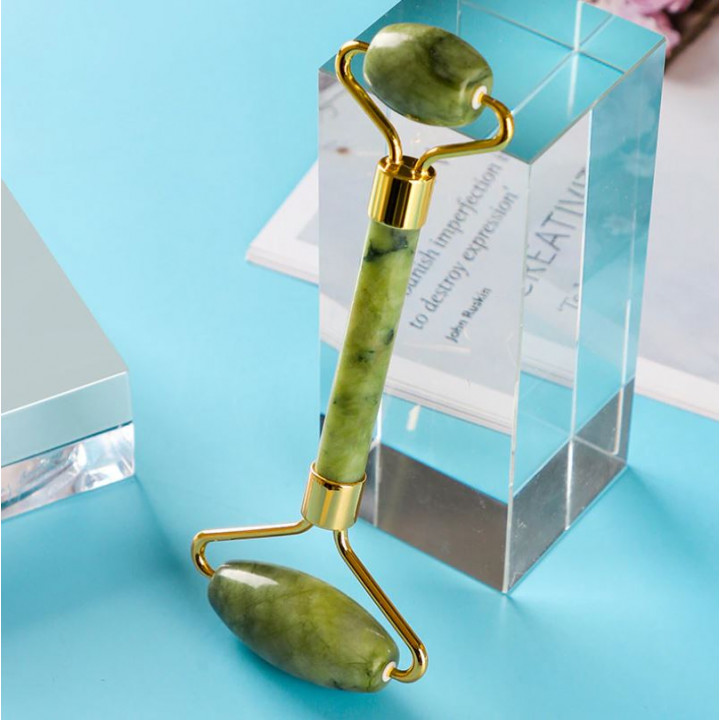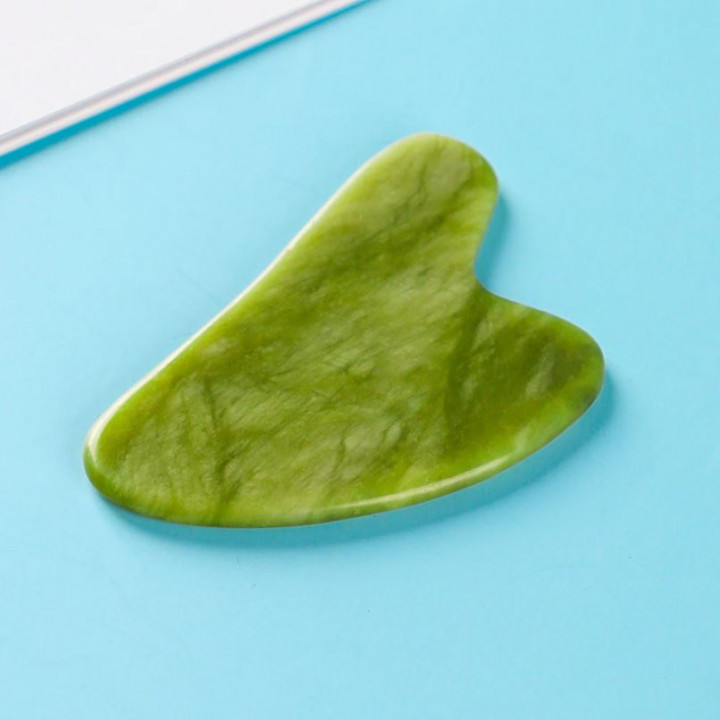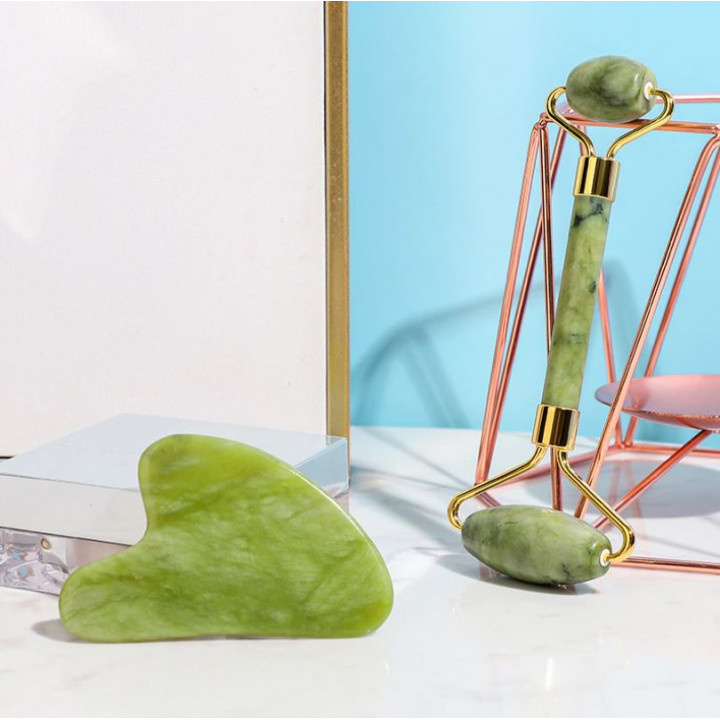 * The goods can differ from the seen on the above picture
Set for delicate facial massage, wrinkle-smoothing, Guasha roller and scraper in the form of a heart of aventurine
Product Code: Guasha Roller
Availability:

In Stock
Set for delicate facial massage, wrinkle-smoothing, Guasha roller and scraper in the form of a heart of aventurine
The most beautiful face in the world is yours. Massage with Guasha Set - Aventurine Massage Roller accelerates blood and lymph circulation. Aventurine is a unique variety of quartz. This stone symbolizes passion, love, and spontaneity.
Aventurine roller massage is suitable for people whose skin is prone to inflammation, as the stone has healing properties. You will also experience relaxing sensations from the Guasha scraper. Aventurine accelerates the process of treating dermatitis, stimulates metabolic processes, and has an anti-inflammatory effect.
Just one procedure and you get skin rejuvenation, tightening, healing, and impact on the energy level.
Includes: face roller, face scraper
Material: aventurine
Goods pick-up from Sikumi.lv warehouse in Varaviksnes gatve 8, Riga: working days, at 12.00 or 18.00 - free of charge.
Postomat delivery in the Baltics: 2-3 working days - from 3 Eur.
Courier delivery in the Baltics: 1-3 working days - from 10 Eur.
DHL Express or Latvian Post worldwide shipping - from 10 Eur.
Tags: Komplekts maigai sejas masāžai, grumbu izlīdzināšanai, Guaša rullītis un skrāpis sirds formā, no avanturīna, Комплект для деликатного массажа лица, разглаживания морщин, роллер Гуаша и скребок в виде сердца из авантюрина, Set for delicate facial massage, wrinkle smoothing, Guasha roller and scraper in the form of a heart of aventurine