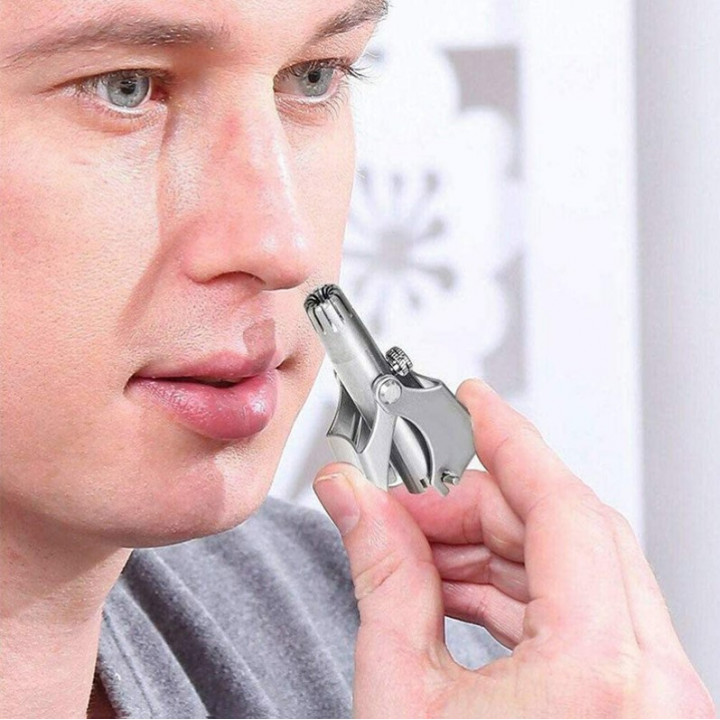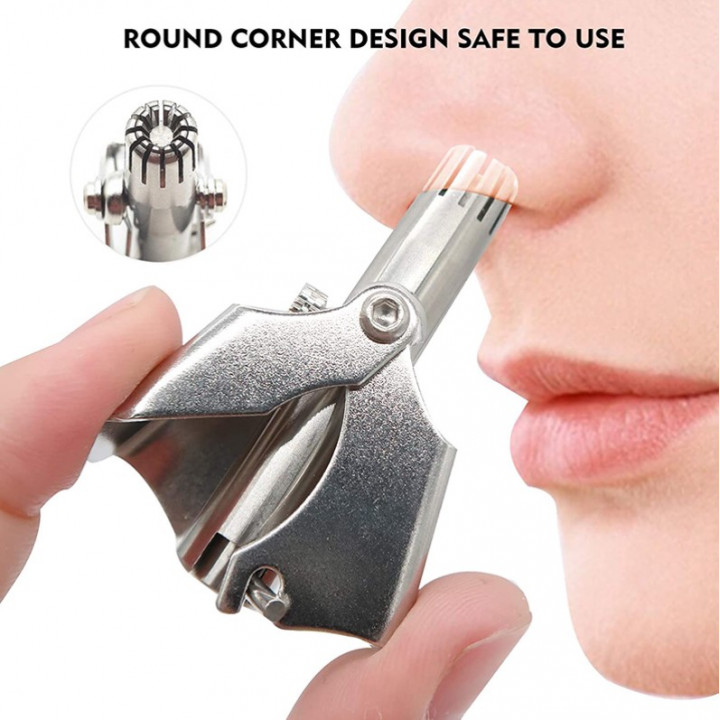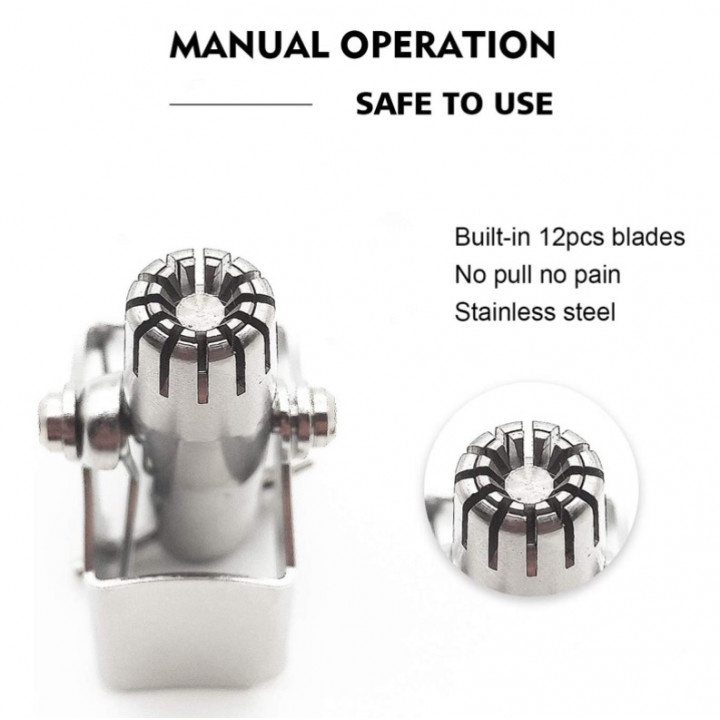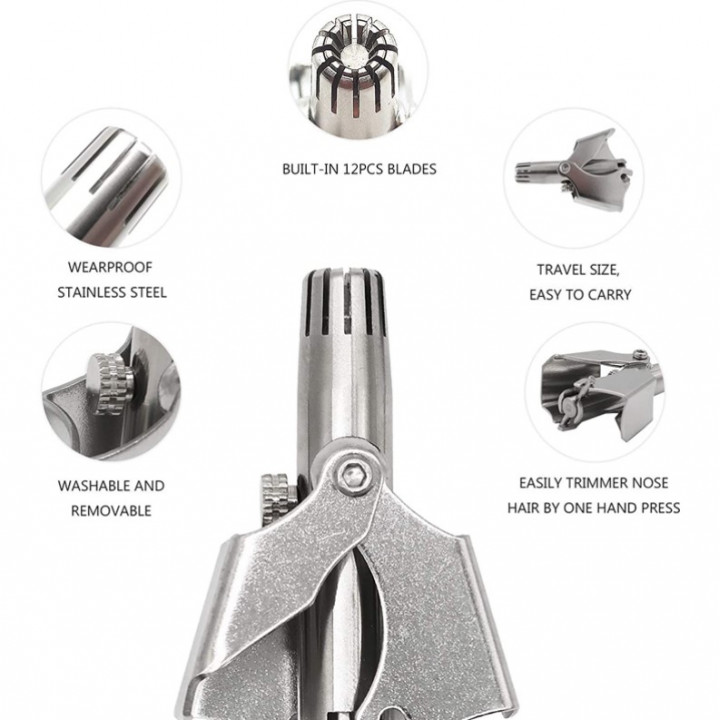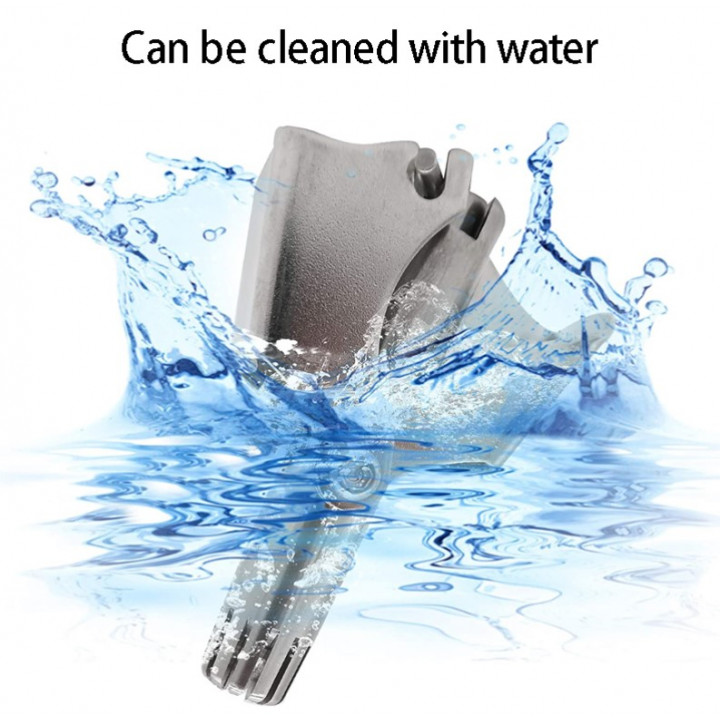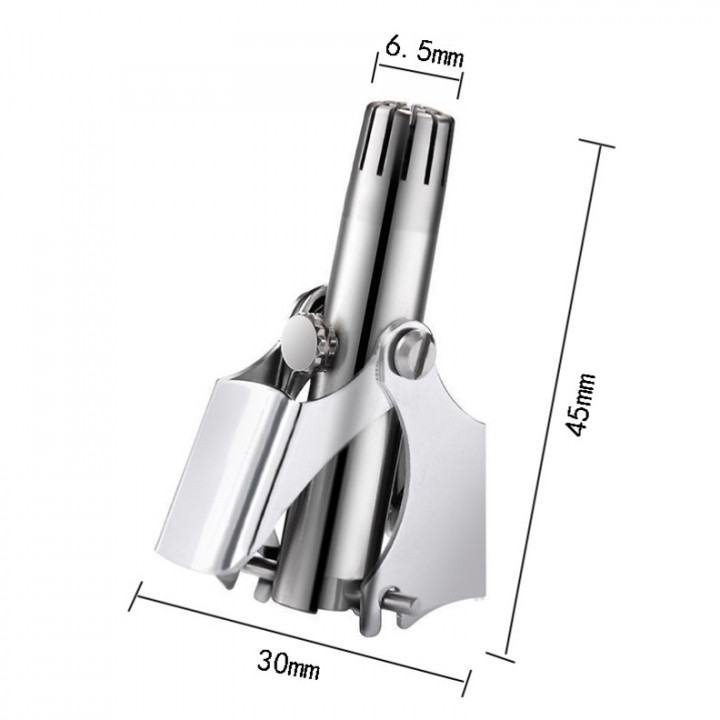 * The goods can differ from the seen on the above picture
Convenient manual mechanical trimmer for nose and ear hair care - the perfect gift for a man
Product Code: EB Nose trimmer
Availability:

In Stock
Convenient manual mechanical trimmer for nose and ear hair care - the perfect gift for a man
Hairs sticking out of the nose and ears can easily spoil even the most attractive appearance. This problem, to a greater extent, concerns men, in whom, due to the increased production of hormones, the vegetation in the ears and nose from vellus hair turns into stiff bristles. But many women are also not spared this misfortune.
The nose hair trimmer is made of stainless steel. You can easily wash the accessory, as it does not contain any batteries or accumulators, and there is no need to fear that the accessory will rust. A small and inconspicuous assistant is no larger than a matchbox.
It will not be difficult to take it with you on a business trip or travel. The mechanism is extremely simple and straightforward. Anyone who has held tweezers in their hands at least once in their life will understand how to use a nose trimmer. And the one who has unwanted hair was definitely held more than once, pulling the unfortunate little flaws out of the nose, accompanying this with tears, screams, and incessant sneezing.
Mechanical trimmer:
Compact dimensions and quiet operation
Painless and safe to use
Easy and efficient to use
Made from durable high quality material
Suitable for men and women
Characteristics:
Size: 4.5 x 3 x 0.65 cm
Material: stainless steel
Equipment:
1 x Mechanical nose trimmer
Cleaning brush
Goods pick-up from Sikumi.lv warehouse in Varaviksnes gatve 8, Riga: working days, at 12.00 or 18.00 - free of charge.
Postomat delivery in the Baltics: 2-3 working days - from 3 Eur.
Courier delivery in the Baltics: 1-3 working days - from 10 Eur.
DHL Express or Latvian Post worldwide shipping - from 10 Eur.
Tags: Ērts manuāls mehāniskais trimmeris deguna un ausu matu kopšanai - ideāla dāvana vīrietim, Convenient manual mechanical trimmer for nose and ear hair care - the perfect gift for a man, Удобный ручной механический триммер для ухода за волосами в носу и ушах - идеальный подарок мужчине