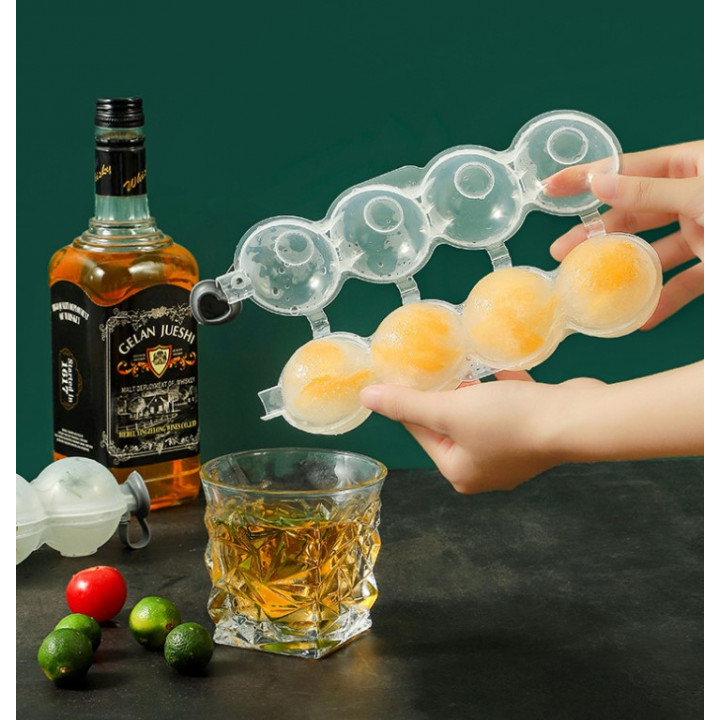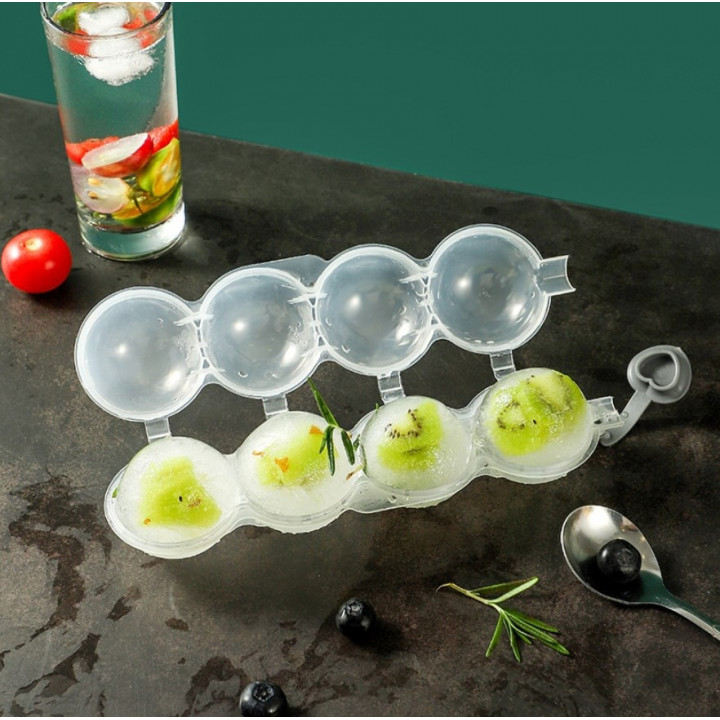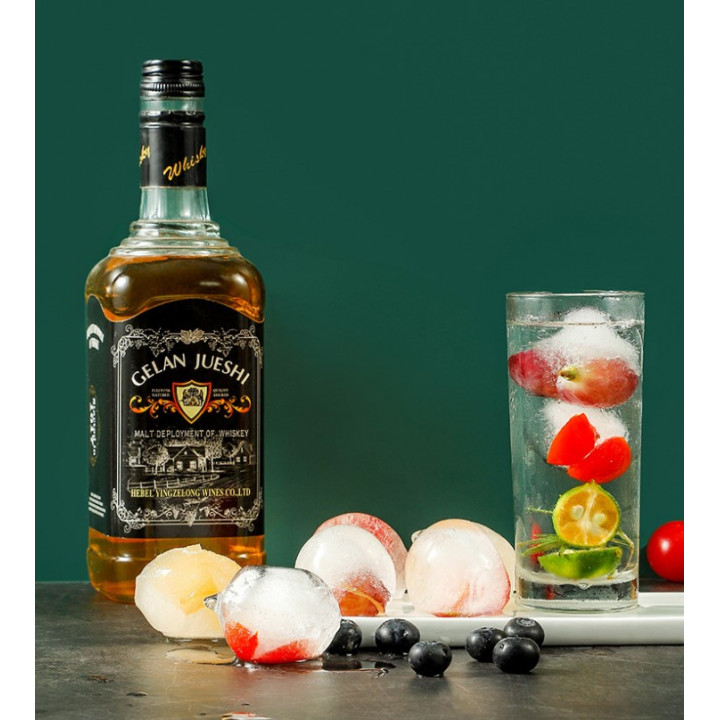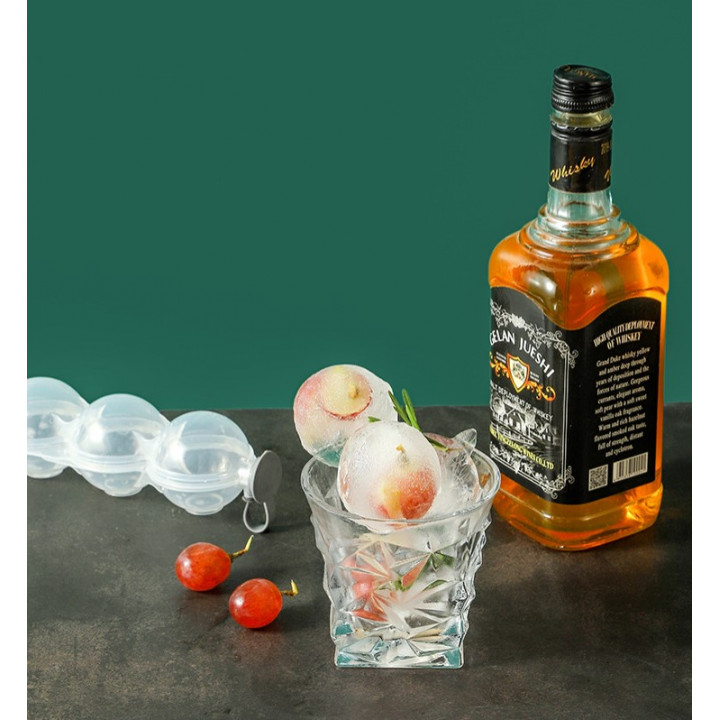 * The goods can differ from the seen on the above picture
Spherical mold for making cocktail ice with frozen fruits, condiments, ice balls for whiskey, scotch
Product Code: MP. Ice Molds
Availability:

In Stock
Spherical mold for making cocktail ice with frozen fruits, condiments, ice balls for whiskey, scotch
Immerse yourself in the world of fine cocktails and elegant drinks with the spherical ice cube mold with frozen fruit and spices. This innovative shape allows you to create perfectly round ice balls that will decorate any glass and give you a unique visual and taste experience.
The spherical shape has special compartments in which you can place fruits, berries, citrus pulp, as well as various seasonings such as mint, basil, or cinnamon. When frozen, these ingredients inside an ice ball allow you to improvise with the flavor and aroma of your cocktail, creating unique combinations.
Spherical ice balls are the perfect way to chill your favorite whiskey, scotch, or other alcoholic beverage. Due to the large size of the balls, they melt slowly without diluting the drink and preserving its original taste. You will be able to enjoy every sip, admiring the aesthetic appearance of an ice ball that slowly melts in a glass.
This ice ball mold is made of high-quality material for strength and durability. It is easy to clean and easy to use, allowing you to create ice balls effortlessly.
Add a touch of luxury and style to your cocktails and drinks with a spherical ice mold filled with frozen fruit and spices. Your guests will be amazed by the beauty and taste of your cocktails, and you will be able to enjoy the exquisite experience that each ice ball will bring you.
Goods pick-up from Sikumi.lv warehouse in Varaviksnes gatve 8, Riga: working days, at 12.00 or 18.00 - free of charge.
Postomat delivery in the Baltics: 2-3 working days - from 3 Eur.
Courier delivery in the Baltics: 1-3 working days - from 10 Eur.
DHL Express or Latvian Post worldwide shipping - from 10 Eur.
Tags: Sfēriska veidne kokteiļu ledus pagatavošanai ar saldētiem augļiem, garšvielām, ledus bumbiņas viskijam, Сферическая форма для приготовления коктейльного льда с замороженными фруктами, приправами, ледяные шары для виски, скотча, Spherical mold for making cocktail ice with frozen fruits, condiments, ice balls for whiskey, scotch