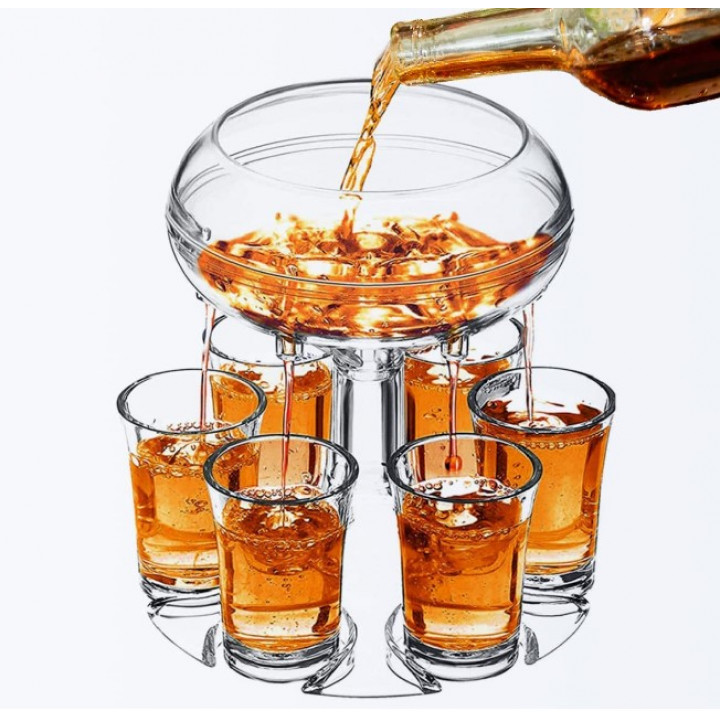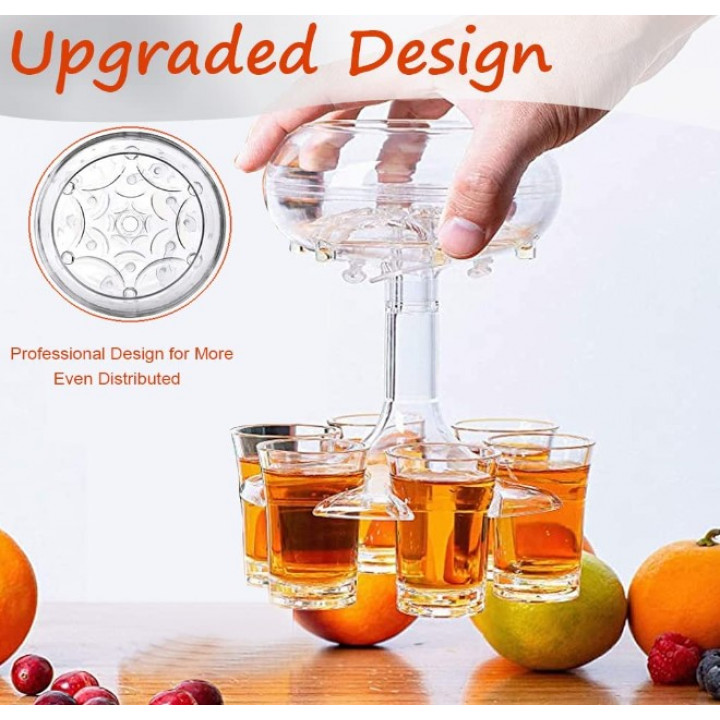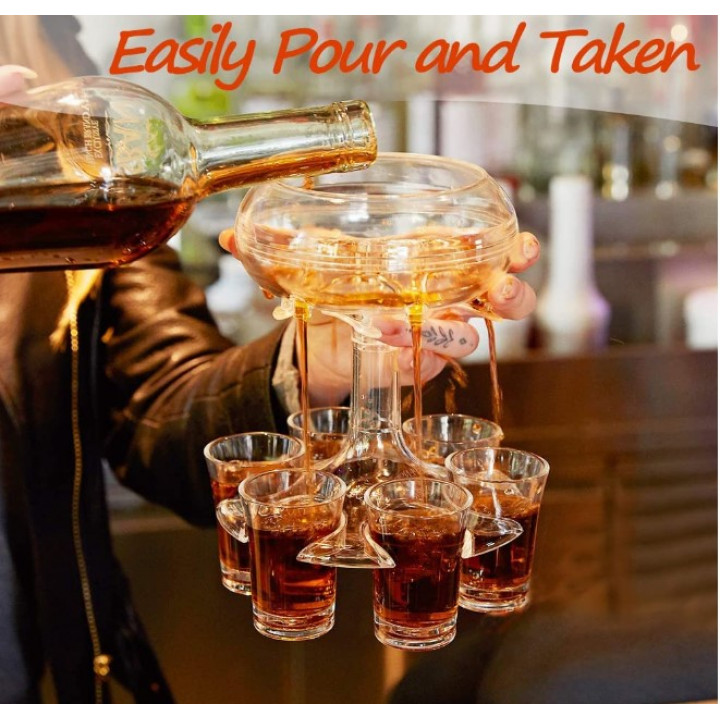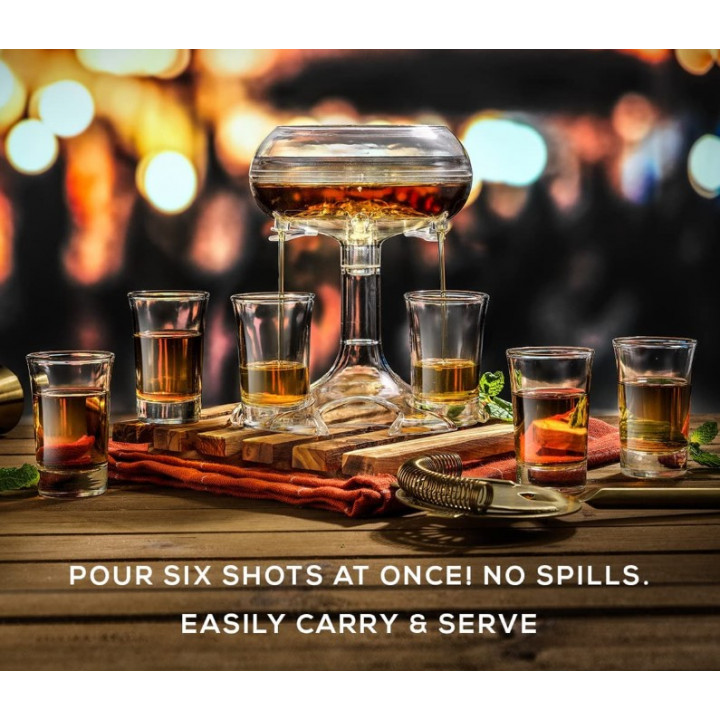 * The goods can differ from the seen on the above picture
Alco Dispenser, Party Alcohol Roulette, Automatic Dumping Decanter with 6 Shot Stacks, Great Gift for a Friend
Product Code: MP Alco Dispenser
Availability:

In Stock
Alco Dispenser, Party Alcohol Roulette, Automatic Dumping Decanter with 6 Shot Stacks, Great Gift for a Friend
The Acrylic Beverage Dispenser is a stylish and convenient way to serve alcoholic beverages at parties or home bar. The dispenser has six compartments for shots, allowing you to pour all the shots at once.
In turn, the acrylic material makes the dispenser light and durable, which allows it to be used repeatedly. Plus, the stylish design makes this accessory eye-catching and visually interesting, perfect for any home bar or party décor.
Weight: 335 g
Size: 14.5 x 14.5 x 18.5cm
Material: Acrylic
Goods pick-up from Sikumi.lv warehouse in Varaviksnes gatve 8, Riga: working days, at 12.00 or 18.00 - free of charge.
Postomat delivery in the Baltics: 2-3 working days - from 3 Eur.
Courier delivery in the Baltics: 1-3 working days - from 10 Eur.
DHL Express or Latvian Post worldwide shipping - from 10 Eur.
Tags: Alkohola dozators, ballīšu rulete, automātisks dzērienu dispenseris ar 6 šotiem, lieliska dāvana draugam, Alco Dispenser, Party Alcohol Roulette, Automatic Dumping Decanter with 6 Shot Stacks, Great Gift for a Friend, Алко диспенсер, алкогольная рулетка для вечеринок, автоматический разливной графин со стопками 6 шотов, отличный подарок другу