Classic Russian souvenir wooden toy matryoshka set 5 in 1
The wooden matryoshka is a Russian national toy made of natural wood with a painting. The bright pattern on each figure is made with resistant safe paints. The set includes 5 nesting dolls, traditionally nested one inside the other.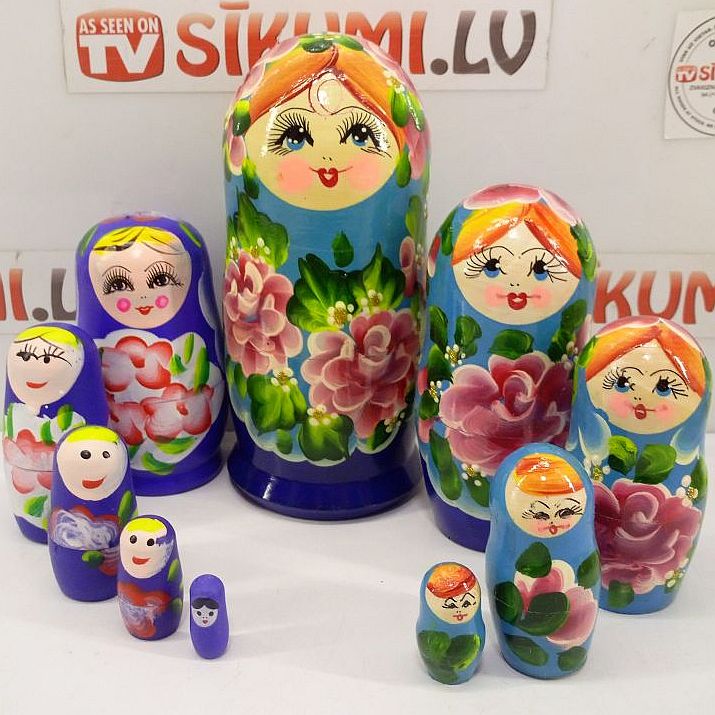 Size 13 cm or 18 cm
Color: blue or red
Goods pick-up from Sikumi.lv warehouse in Varaviksnes gatve 8, Riga: working days, at 12.00 or 18.00 - free of charge.
Parcel machine delivery: Latvia - 24h, Lithuania, Estonia - 2-3 working days. From 3 Eur
Courier delivery in the Baltics: 1-3 working days - from 13 Eur.
DHL Express or Latvian Post worldwide shipping - from 13 Eur.
Tags: Classic, Russian, souvenir, wooden, toy, matryoshka, set, 5, in, 1, klasiskais, krievu, suvenīrs, matrjoška, классический, русский, сувенир, матрешка