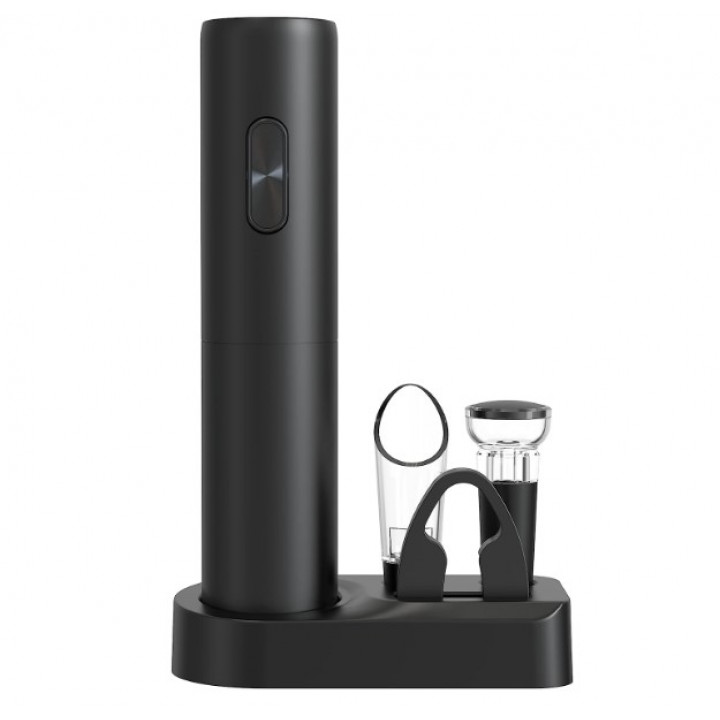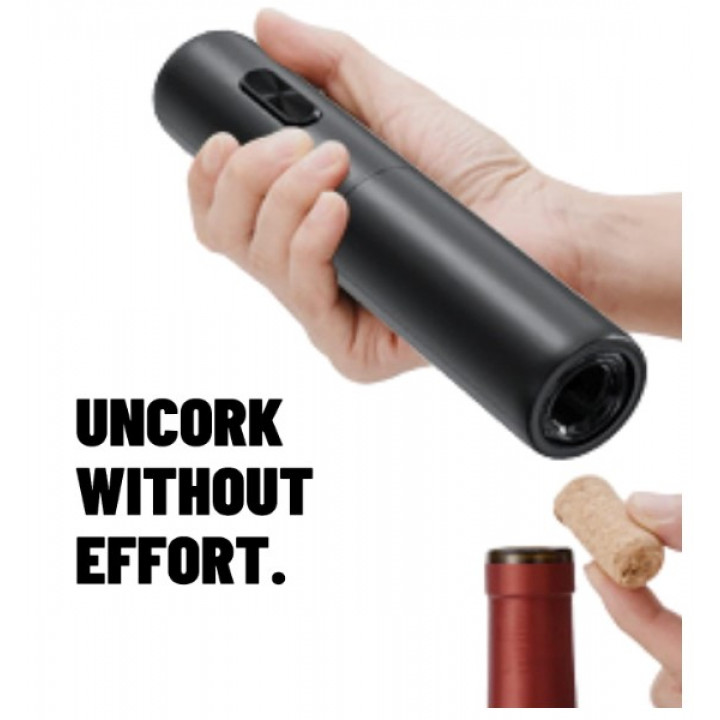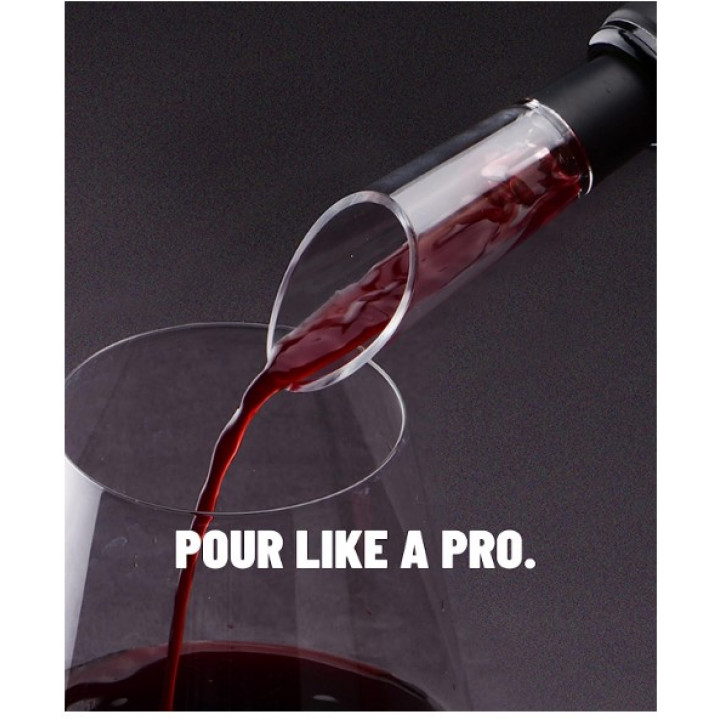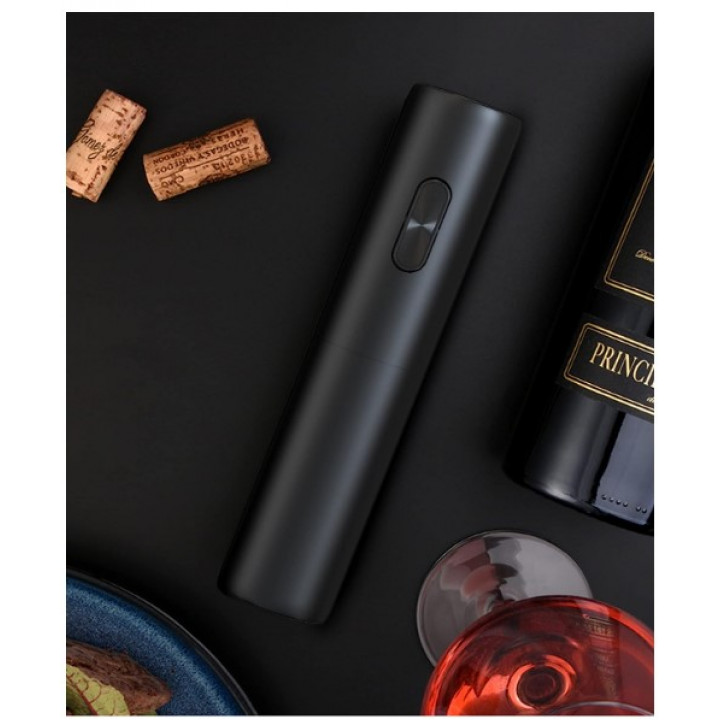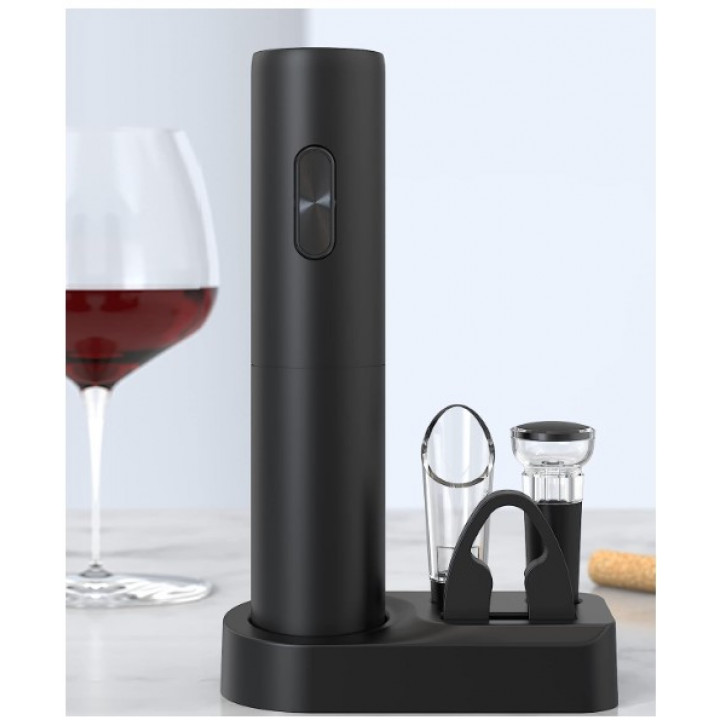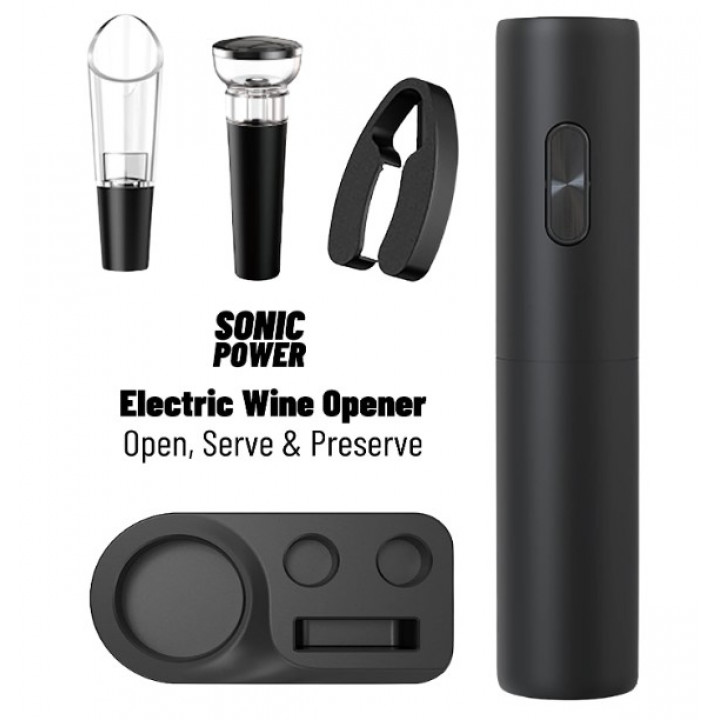 * The goods can differ from the seen on the above picture
Sommelier set Decanto - vacuum corkscrew for wine, cork, dispenser, foil knife
Product Code: EB Decanto
Availability:

In Stock
Sommelier set Decanto - vacuum corkscrew for wine, cork, dispenser, foil knife
Includes electric wine opener, instructions, label cutter, wine funnel, and simple wine cork.
Open a bottle of wine in 7 seconds. The cork is easily removed from the cork.
The exquisite design will attract wine lovers who are fascinated by the new devices. The tool is very easy to use, so it is the best option for wine gifts for both men and women.
Characteristics:
Material aluminum alloy, plastic, silicone
Power: 3W
Power supply: 4 x AA batteries (not included)
Goods pick-up from Sikumi.lv warehouse in Varaviksnes gatve 8, Riga: working days, at 12.00 or 18.00 - free of charge.
Postomat delivery in the Baltics: 2-3 working days - from 3 Eur.
Courier delivery in the Baltics: 1-3 working days - from 10 Eur.
DHL Express or Latvian Post worldwide shipping - from 10 Eur.
Tags: Someljē komplekts Decanto - vakuuma korķviļķis, pudeļu attaisāmāis vīnam, korķis, dozators, folijas nazis, Sommelier set Decanto - vacuum corkscrew for wine, cork, dispenser, foil knife, Набор сомелье Decanto - вакуумный штопор для вина, пробка, дозатор, нож для фольги