The device is powered by a 3 x AAA battery

The battery is not supplied.

Please check the box 1. to purchase 3 x AAA + 2 Eur
Anna from Frozen can laugh, sing, play popular tunes and phrases, and tell fairy tales! The phone will help your child to learn English faster!
It remains only to press a button!
• Size: 25 x 13 x 3 cm
• 3D screen.
• Touch control
• Power supply: 3 AAA batteries (not included)
• Volume control
• Flashlight function
•    English language
•    Fairy tales
•    Songs
• Includes neck strap and headphones
Your child will love it!
Please select a package from the drop-down menu on the right:
1. 25 Eur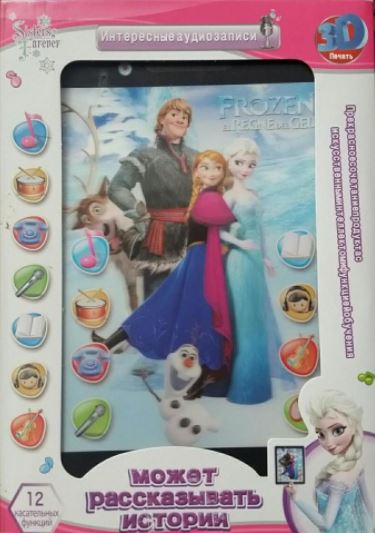 2. 30 Eur.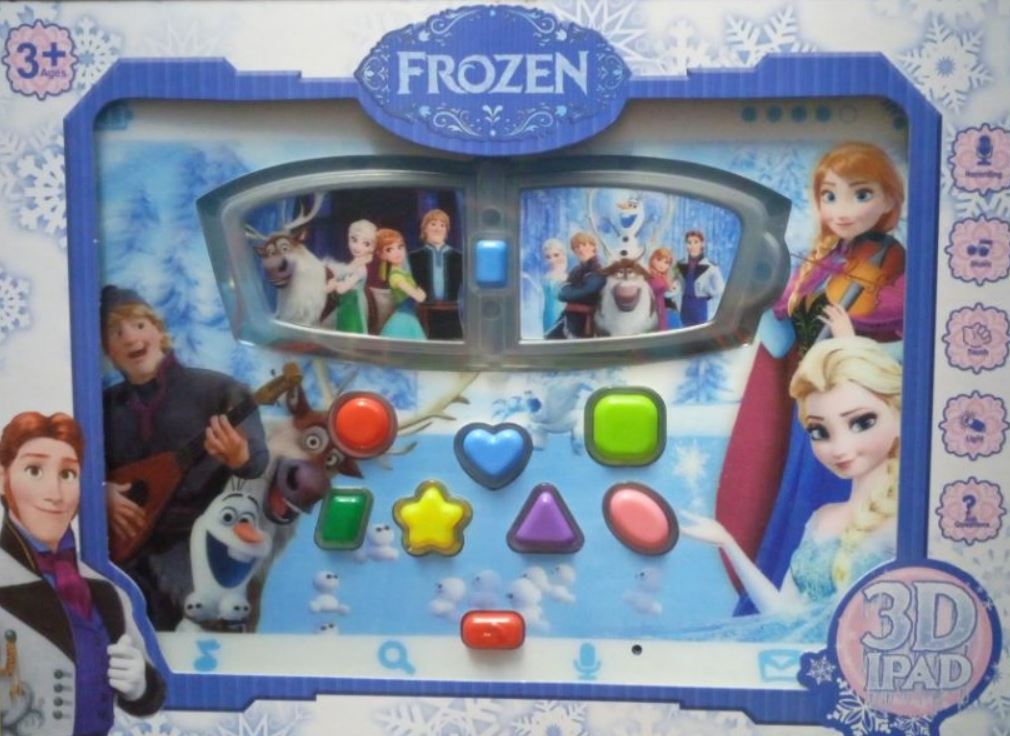 Goods pick-up from Sikumi.lv warehouse in Varaviksnes gatve 8, Riga: working days, at 12.00 or 18.00 - free of charge.
Postomat delivery in the Baltics: 2-3 working days - from 3 Eur.
Courier delivery in the Baltics: 1-3 working days - from 10 Eur.
DHL Express or Latvian Post worldwide shipping - from 10 Eur.
Tags: 4D tablet Elsa and Anna from Frozen, phone tablet Frozen, Electronics