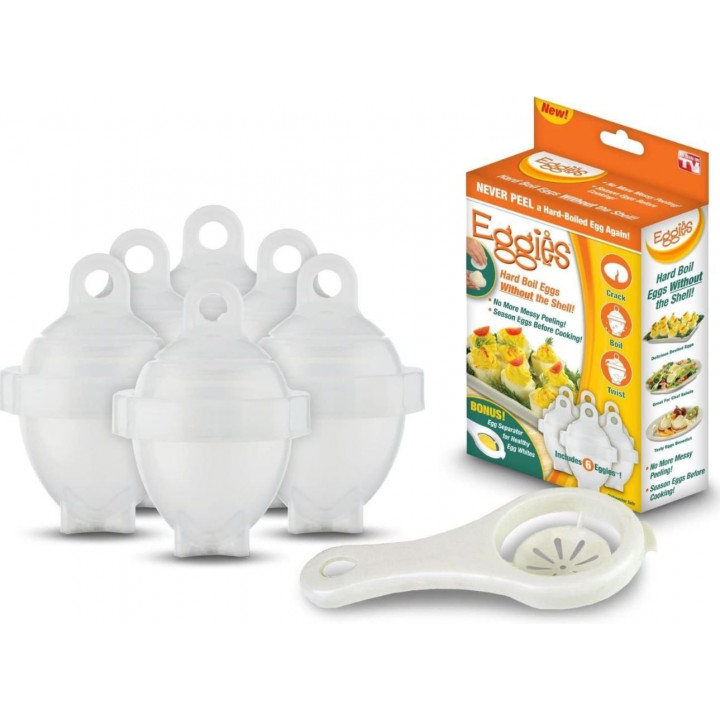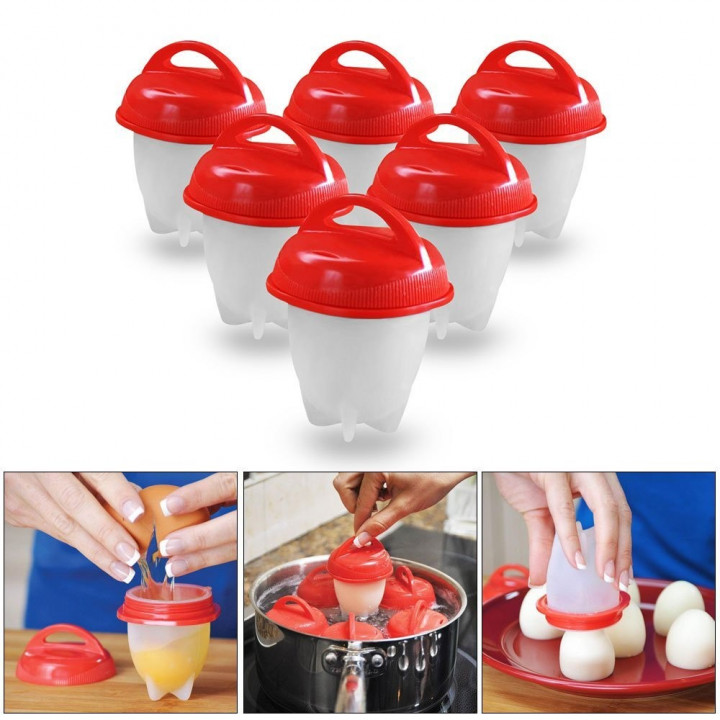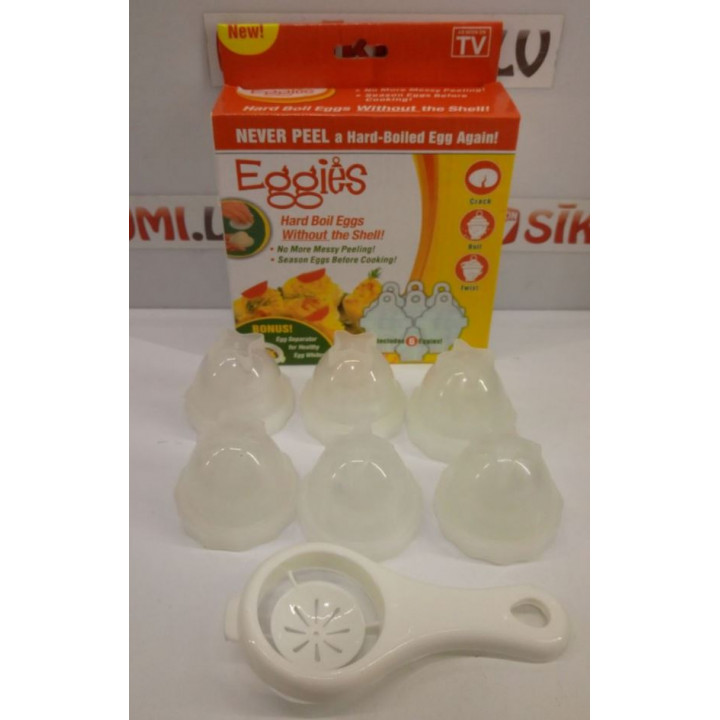 * The goods can differ from the seen on the above picture
Forms for boiling eggs without shell - plastic Eggies, 6 pcs, with a device for separating the yolk from the protein, or silicone Egg Boil, 6 pcs
Product Code: Eggies or Egg Boil
Availability:

In Stock
Forms for boiling eggs without shell - plastic Eggies, 6 pcs, with a device for separating the yolk from the protein, or silicone Egg Boil, 6 pcs
 
Eggies or Egg Boil is a unique novelty that will save you from the unpleasant process of peeling eggs from the shell. With the advent of cooking tins, eggs are boiled without shells.
Cooking with a kitchen accessory is very easy:
Pour the egg into a mold, separating the yolk from the protein if necessary
Add salt, spices or ingredients as desired
Dip in boiling water until tender
Adding a variety of ingredients before cooking for a more savory flavor
Always a beautiful form of cooked, whether it is an egg, aspic or jelly
Prepare white and yolk separately
Never shells in a cooked egg dish
Convenient and beautiful serving of the dish, thanks to the fixed mold
Please select a delivery set in the drop-down menu on the right:
1. Plastic Eggies, 6 pcs + protein separator - 12 Eur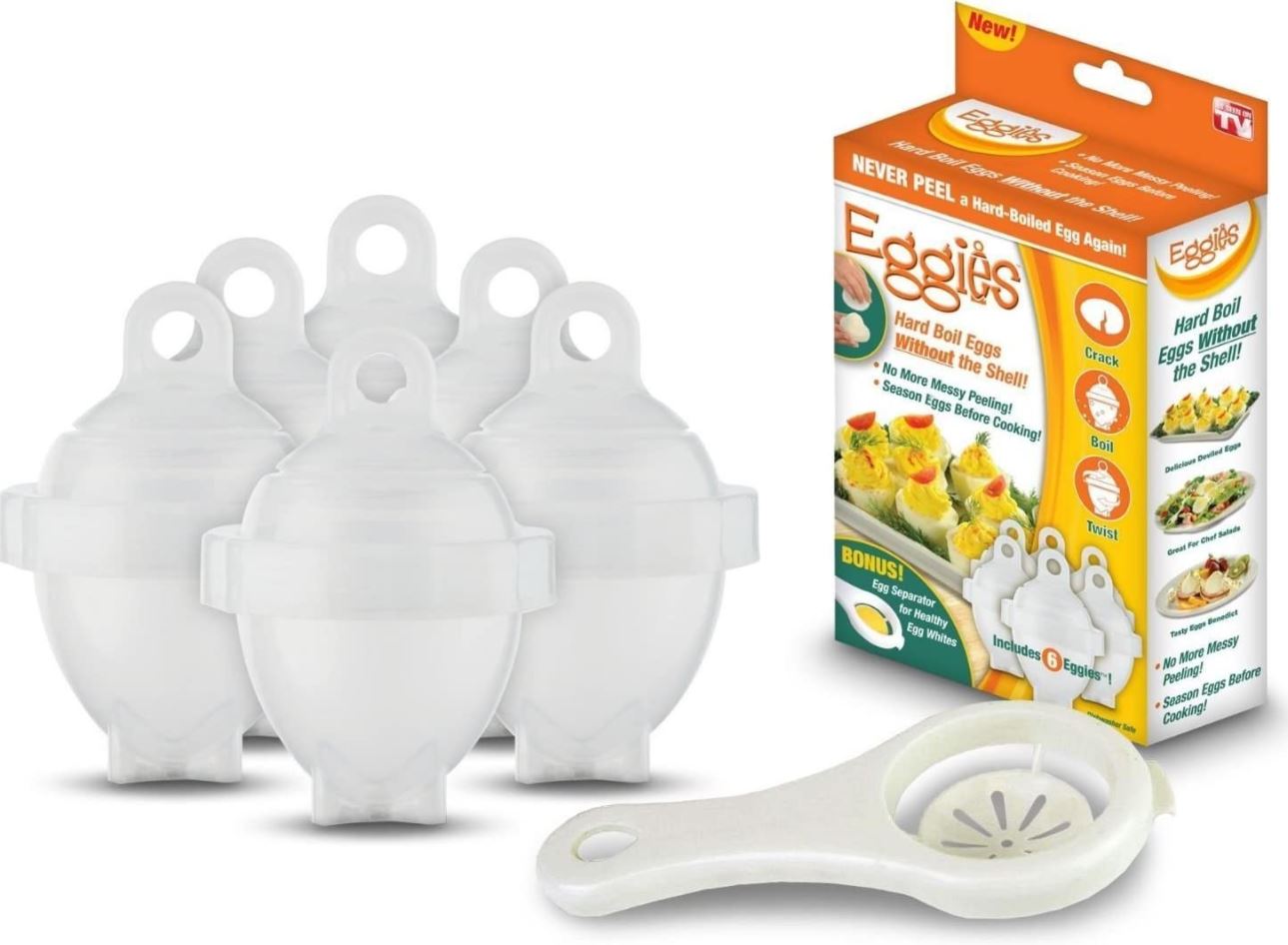 2. Silicone Egg Boil, 6 pcs - 17 Eur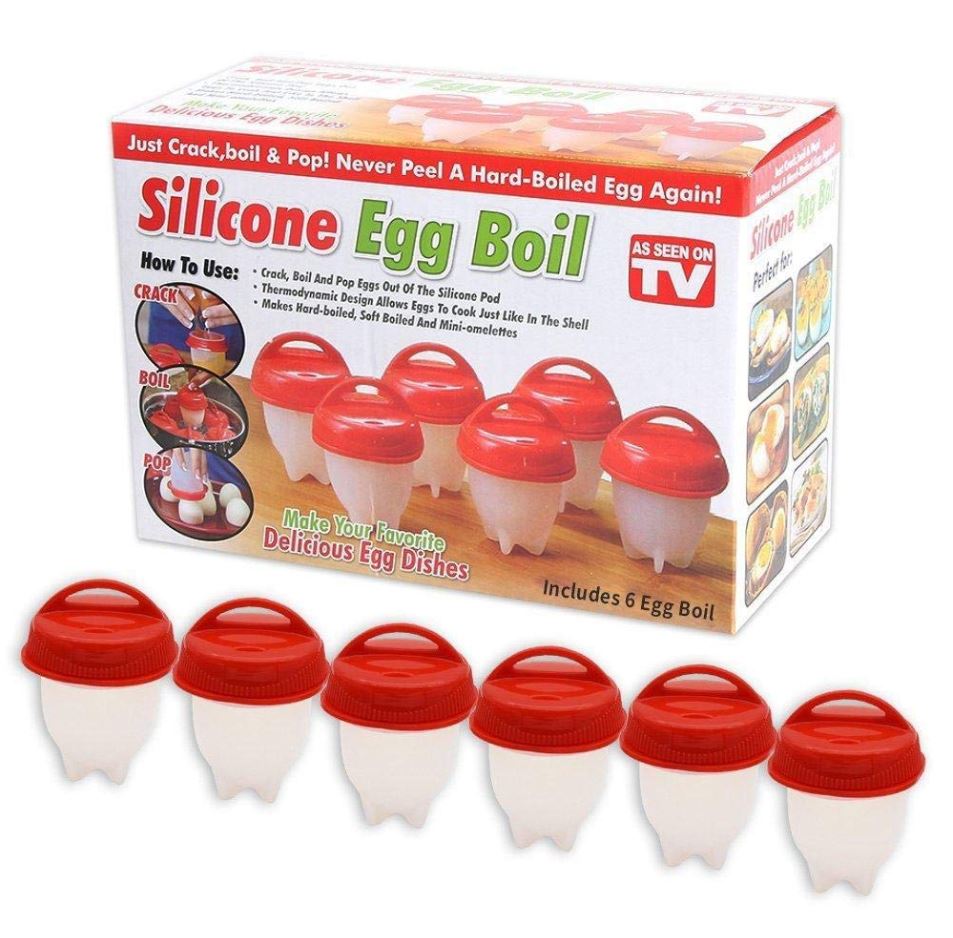 Goods pick-up from Sikumi.lv warehouse in Varaviksnes gatve 8, Riga: working days, at 12.00 or 18.00 - free of charge.
Postomat delivery in the Baltics: 2-3 working days - from 3 Eur.
Courier delivery in the Baltics: 1-3 working days - from 10 Eur.
DHL Express or Latvian Post worldwide shipping - from 10 Eur.
Tags: Forms, for, boiling, eggs, without, shell, plastic, Eggies, with, device, for, separating, the, yolk, from, the, protein, silicone, Egg, Boil, 6, pcs, Eggies, olu, vārīšanas, formiņas, формочки, для, варки, яиц