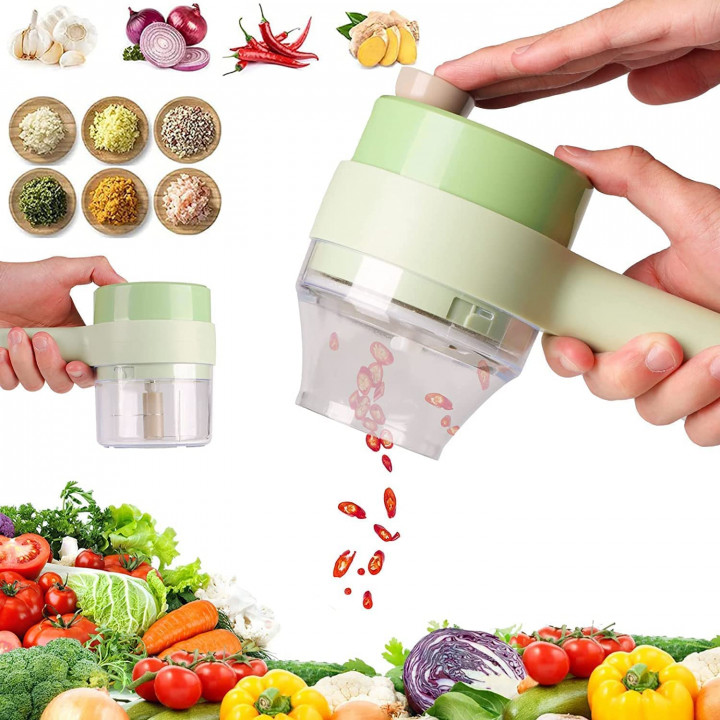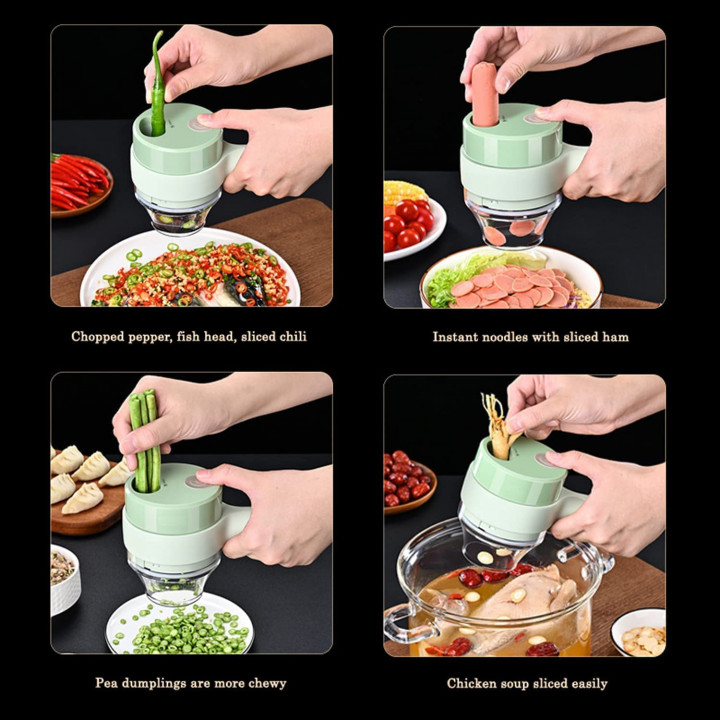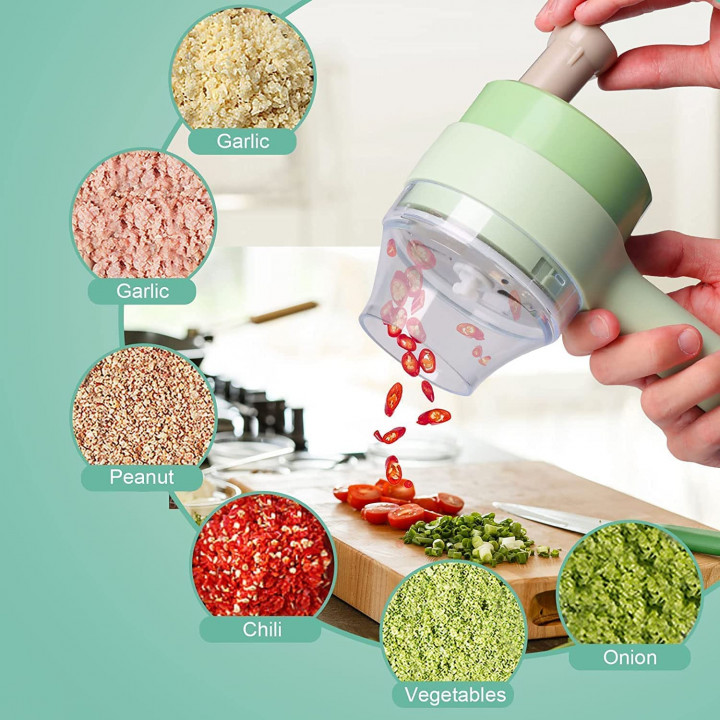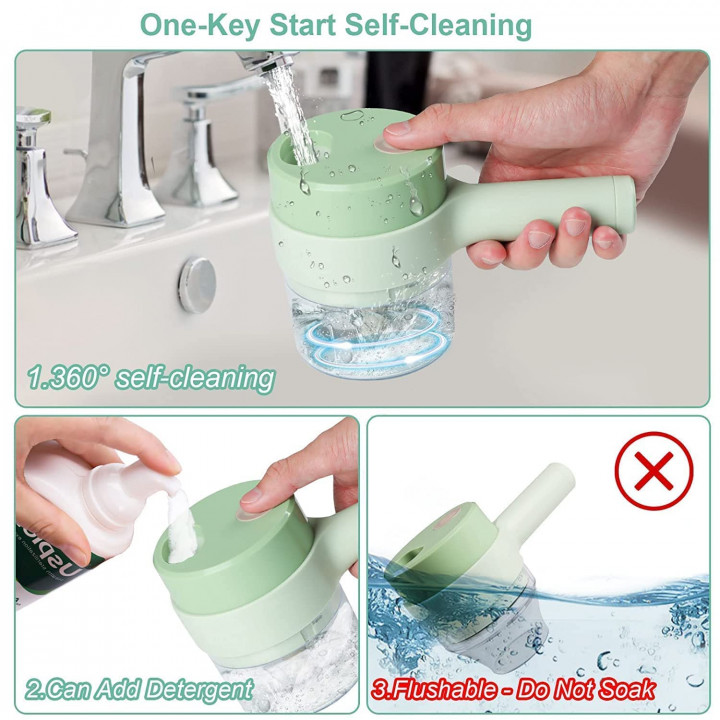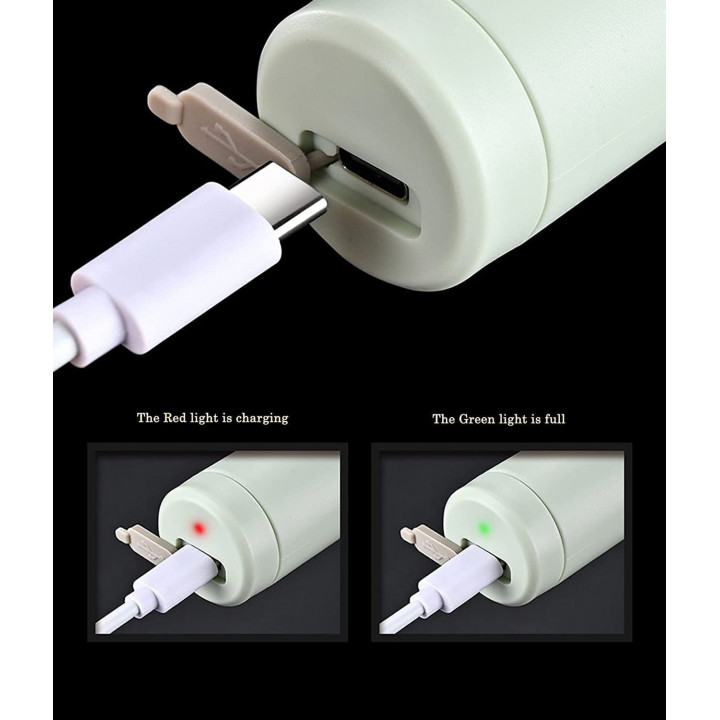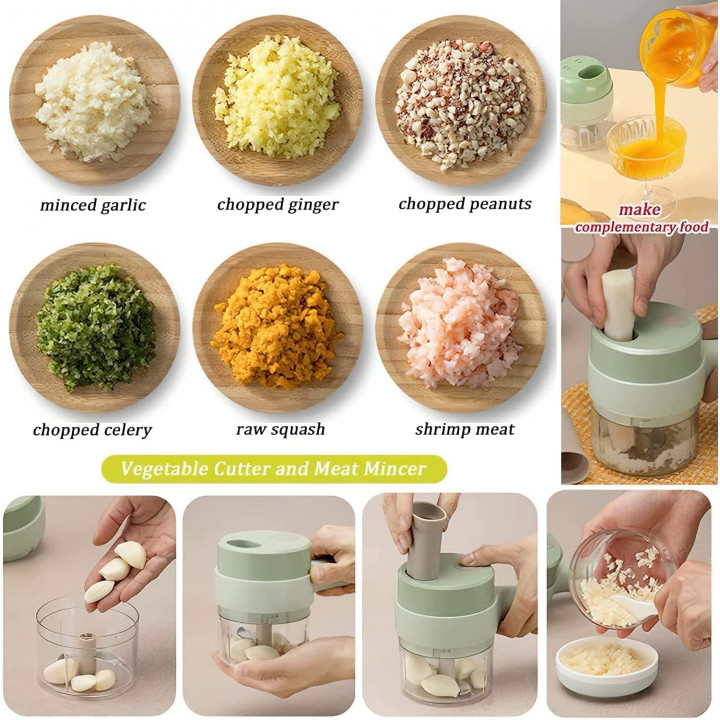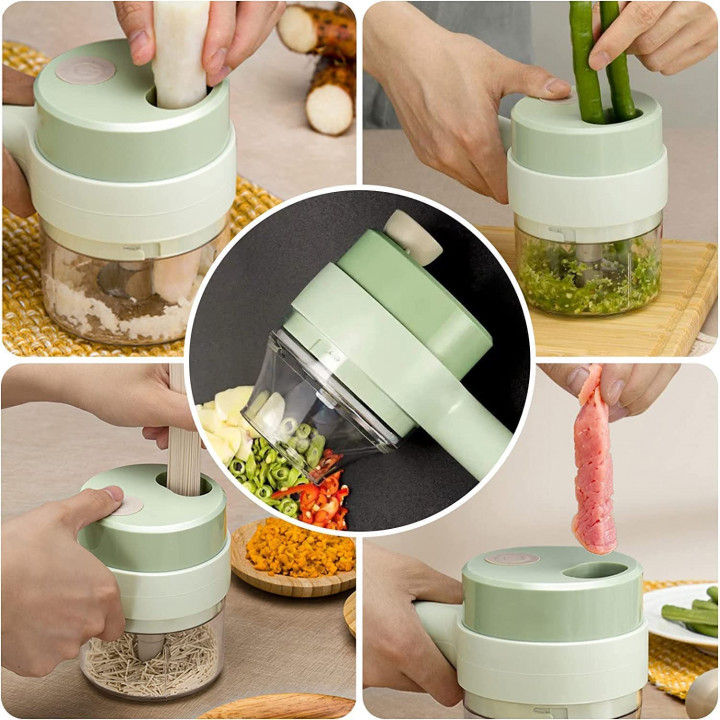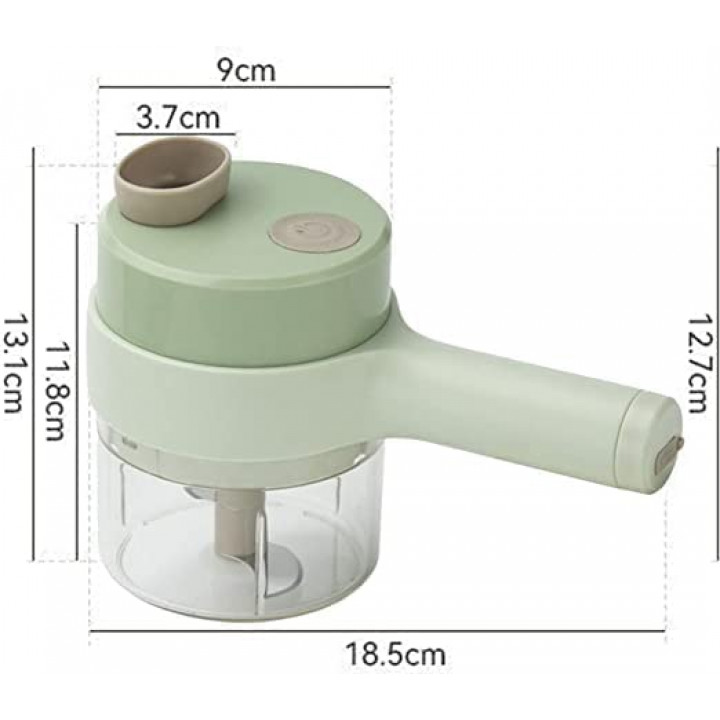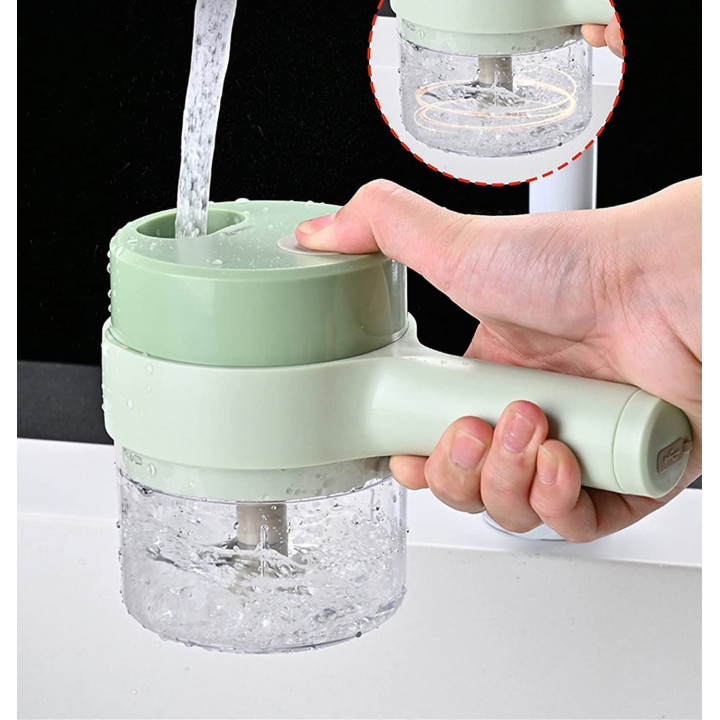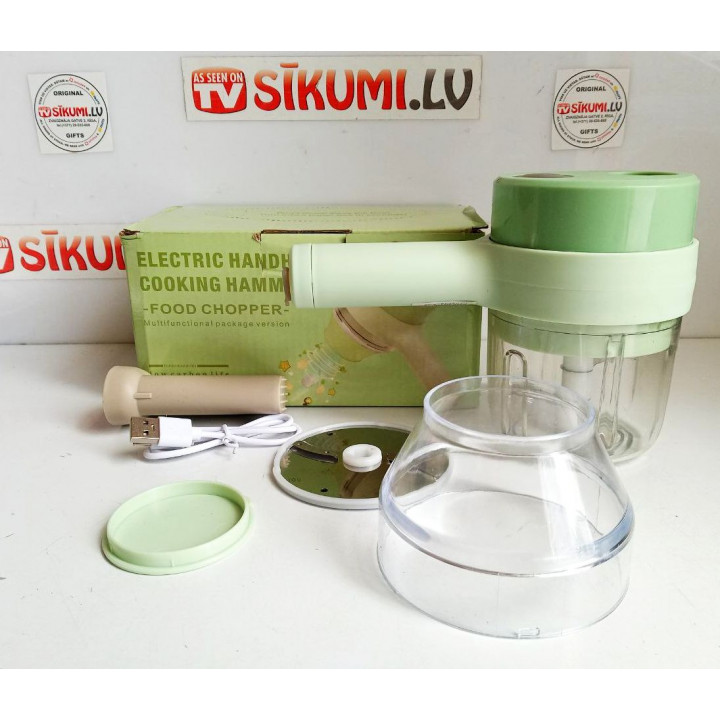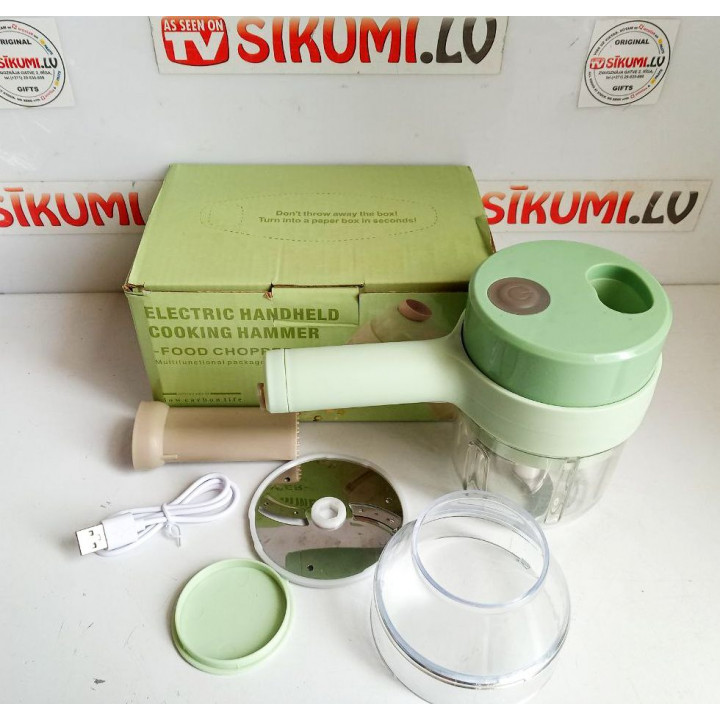 * The goods can differ from the seen on the above picture
4 in 1 Electric Manual Vegetable Cutter Meat Grinder Chopper Slicer for Vegetables Nuts Fruits Cheese Cooking Complex Meals Quickly and Conveniently
Product Code: MPP Cooking Chopper
Availability:

In Stock
4 in 1 Electric Manual Vegetable Cutter Meat Grinder Chopper Slicer for Vegetables Nuts Fruits Cheese Cooking Complex Meals Quickly and Conveniently
4 in 1 electric vegetable cutter: Manual electric vegetable cutter includes 4-in-1 functions for slicing, cooking, chopping. With it, you can have an electric vegetable cutter and an electric meat grinder at the same time. One device is versatile, convenient and fast.
The manual electric vegetable cutter allows you to process whole foods without pre-cutting. The portable vegetable cutter has a round filling hole that can be inserted directly into long strips of ingredients such as peppers, carrots, cucumbers, etc.
The multifunctional vegetable cutter saves you from the tedious manual cutting of food. Ergonomic design does not tire your hands. The vegetable cutter protects your fingers from the blade when cutting vegetables. You no longer need a slicer to cut vegetables.
Product Description:
Green color
Material: ABS, PP, PC, stainless steel
Size: about 20.5 x 9.5 x 8 cm
Weight: 490 grams
Goods pick-up from Sikumi.lv warehouse in Varaviksnes gatve 8, Riga: working days, at 12.00 or 18.00 - free of charge.
Parcel machine delivery: Latvia - 24h, Lithuania, Estonia - 2-3 working days. From 3 Eur
Courier delivery in the Baltics: 1-3 working days - from 13 Eur.
DHL Express or Latvian Post worldwide shipping - from 13 Eur.
Tags: 4 vienā elektriskais manuālais dārzeņu griezējs, gaļas maļamā mašīna, smalcinātājs dārzeņiem, riekstiem, augļiem, sieram, ātrai un ērtai ēdiena pagatavošanai - Cooking Hammer, 4 in 1 Electric Manual Vegetable Cutter Meat Grinder Chopper Slicer for Vegetables Nuts Fruits Cheese Cooking Complex Meals Quickly and Conveniently, Электрическая ручная овощерезка, мясорубка 4 в 1, измельчитель, слайсер для овощей, орехов, фруктов, сыра, быстрого и удобного приготовления сложных блюд - Cooking Hammer