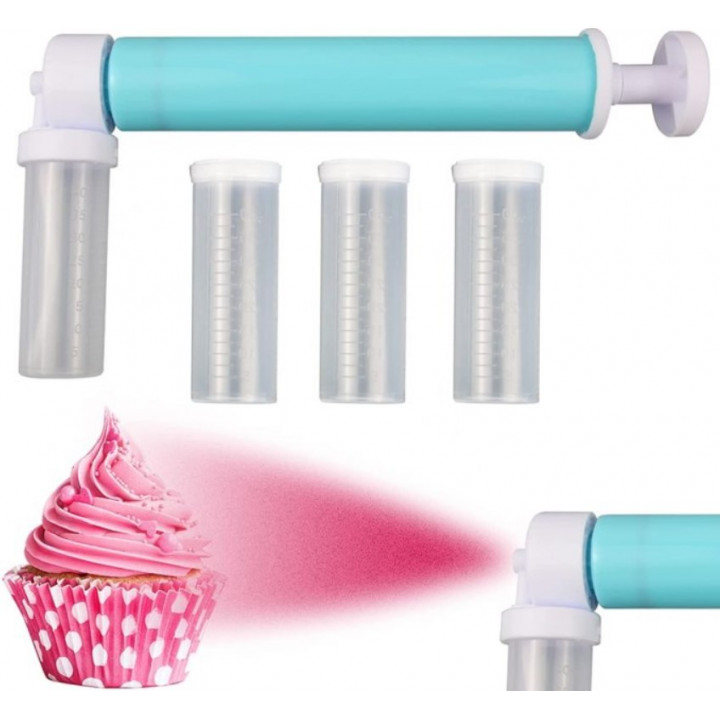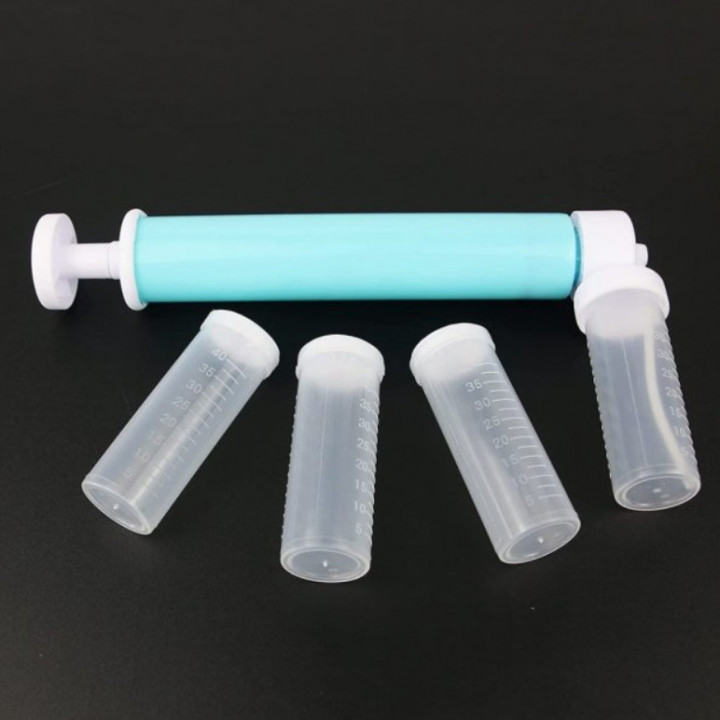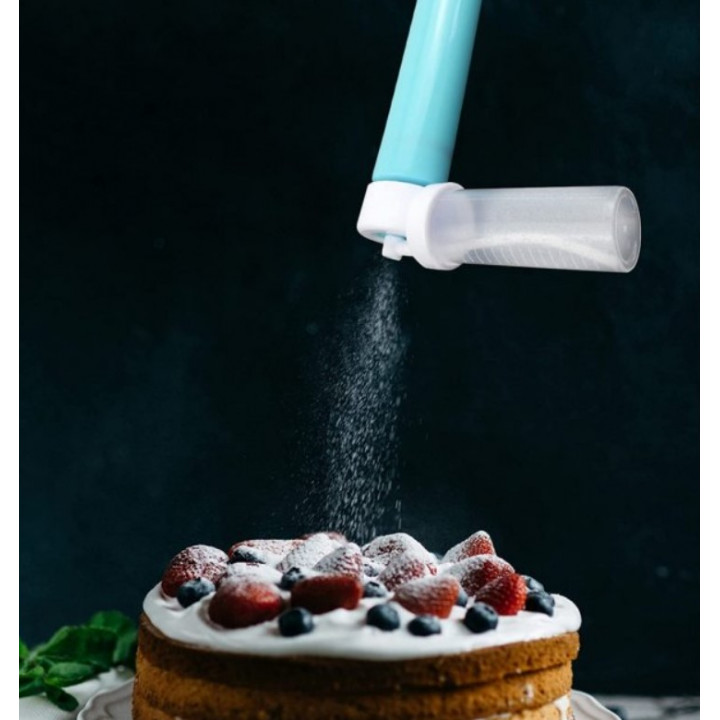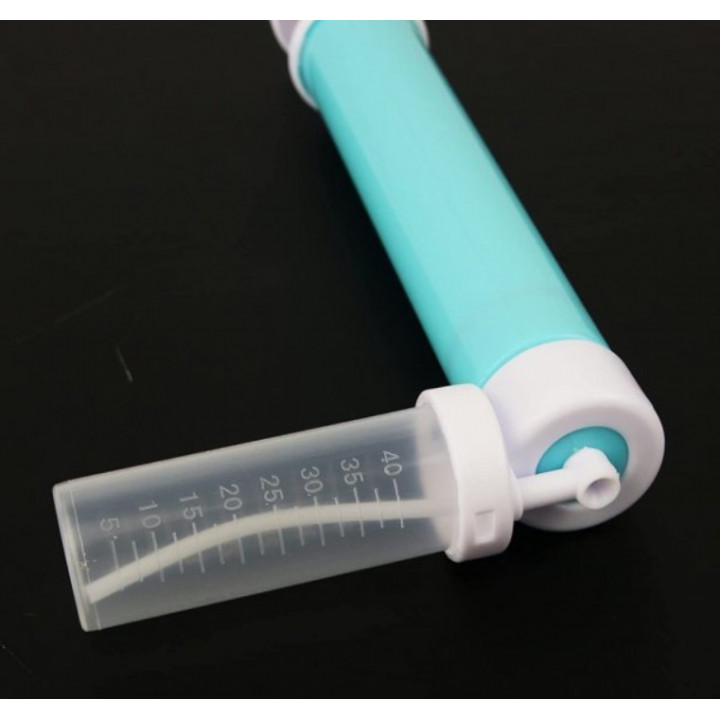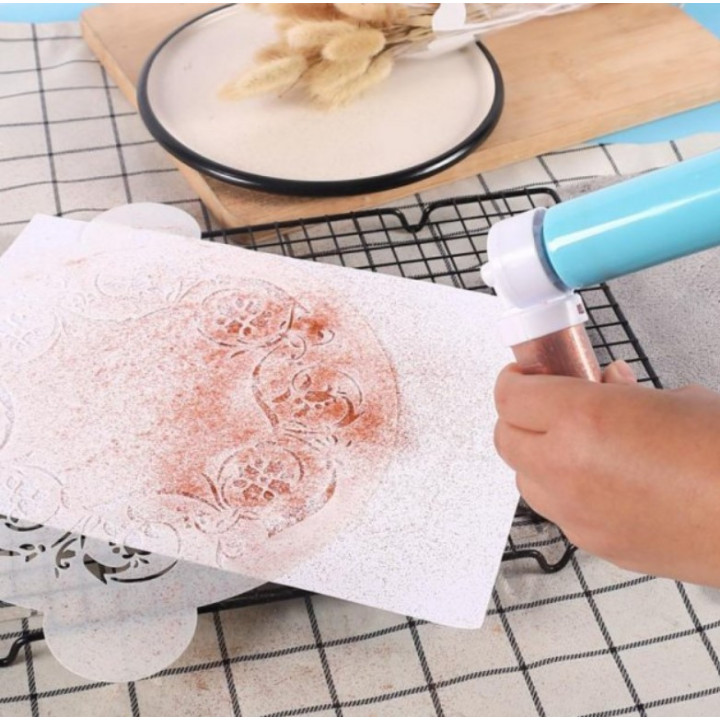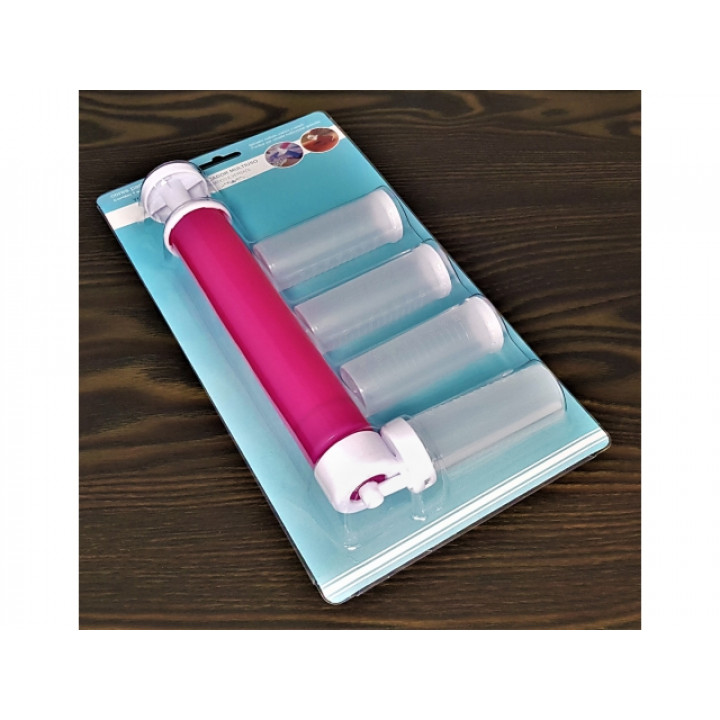 * The goods can differ from the seen on the above picture
Manual airbrush for decorating cakes, spray gun for painting desserts
Product Code: EB Spray Gun
Availability:

In Stock
Manual airbrush for decorating cakes, spray gun for painting desserts
Every hostess who bakes various pastries would like to be appreciated not only for the excellent taste of her dishes but also for the unusual and beautiful design that can be created using a new, unique, functional tool - a manual airbrush for cakes. The spray gun is used to decorate a variety of desserts with edible paint or edible glitter. Included with the syringe-sprayer are four removable containers, each of which can be filled with a specific color dye. This will allow you to avoid overfilling and constantly washing the container to fill it with a different color. The airbrush breaks the dye into small particles and sprays it on dessert. With the help of a spray gun, your desserts will acquire an unusual appearance, and you will be known as the best housewife and the most wonderful confectioner!
Size: 24 x 12 cm
Material: plastic, metal
Goods pick-up from Sikumi.lv warehouse in Varaviksnes gatve 8, Riga: working days, at 12.00 or 18.00 - free of charge.
Postomat delivery in the Baltics: 2-3 working days - from 3 Eur.
Courier delivery in the Baltics: 1-3 working days - from 10 Eur.
DHL Express or Latvian Post worldwide shipping - from 10 Eur.
Tags: Manuālais aerogrāfs kūku dekorēšanai, smidzināšanas pistole desertu krāsošanai, Manual airbrush for decorating cakes, spray gun for painting desserts, Ручной аэрограф для украшения и декорирования тортов, пистолет-распылитель для покраски десертов