Magnetic ligaments 3-pack for relieving pain in the back, chest section, knees and wrists.
The therapeutic effects of magnesium on human health have long been known. The magnet stimulates and heals the joint, thus acting on the entire body, which results in improved circulatory system, metabolic processes, healing of muscles, ligaments, etc. pain, swelling and inflammation. Get rid of joint pain and discomfort, wearing magnetic ties and enjoy active summer!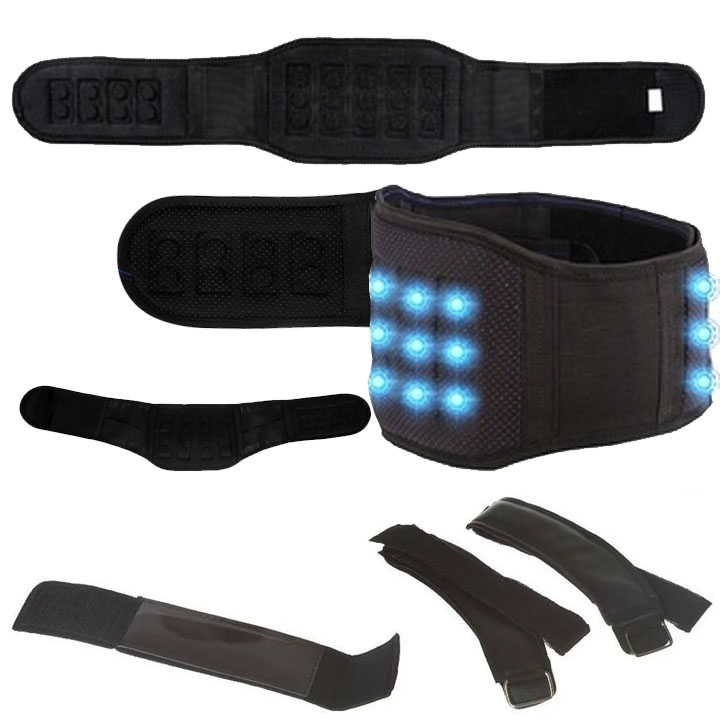 About the product:
The fixators are made of soft material that does not irritate the skin
Intensive magnetic radiation acts on the joints and helps to restore their elasticity
Reduces joint pressure and relieves pain without surgical intervention
Suitable for any size and not noticeable under clothing
Simple and easy to use
Safe solution to reduce joints and knees discomfort
The strap supports a knee bowl and reduces pressure on it
One set includes 4 pieces pf magnetic items:
Magnetic strap for knee joints - 2 pcs.
Magnetic wrist tie - 1 pc.
Magnetic belt for relieving backpain - 1 pc
Supplied in a transparent bag.
Goods pick-up from Sikumi.lv warehouse in Varaviksnes gatve 8, Riga: working days, at 12.00 or 18.00 - free of charge.
Parcel machine delivery: Latvia - 24h, Lithuania, Estonia - 2-3 working days. From 3 Eur
Courier delivery in the Baltics: 1-3 working days - from 13 Eur.
DHL Express or Latvian Post worldwide shipping - from 13 Eur.
Tags: 3, paka, Ārstnieciskas, magnētiskās, saites, ceļgalu, plaukstu, un, muguras, locītavām, Skaistumam, un, veselībai, магнитные, ленты, для, колена, запястья, спины, magnētiskās, saites, ceļgalam, rokām, mugurai, power, magnetic, левина, levina, levine