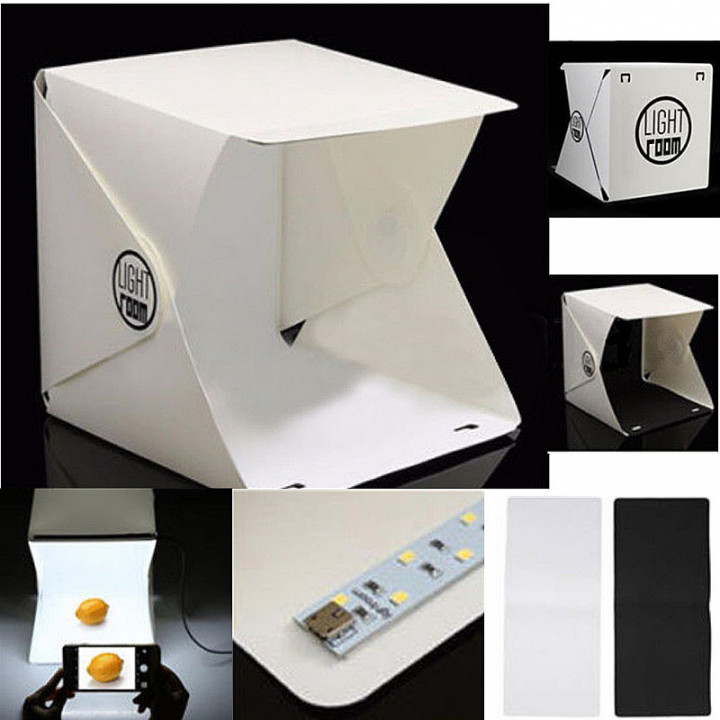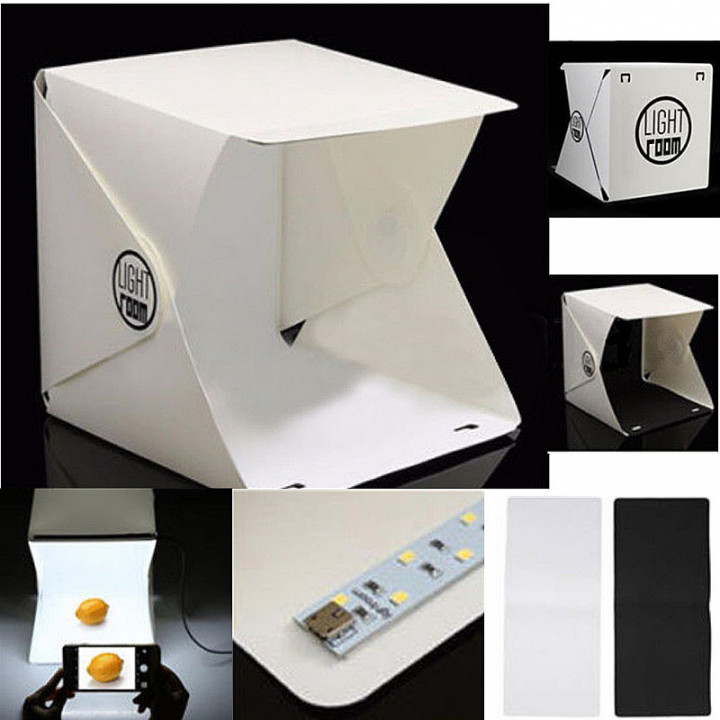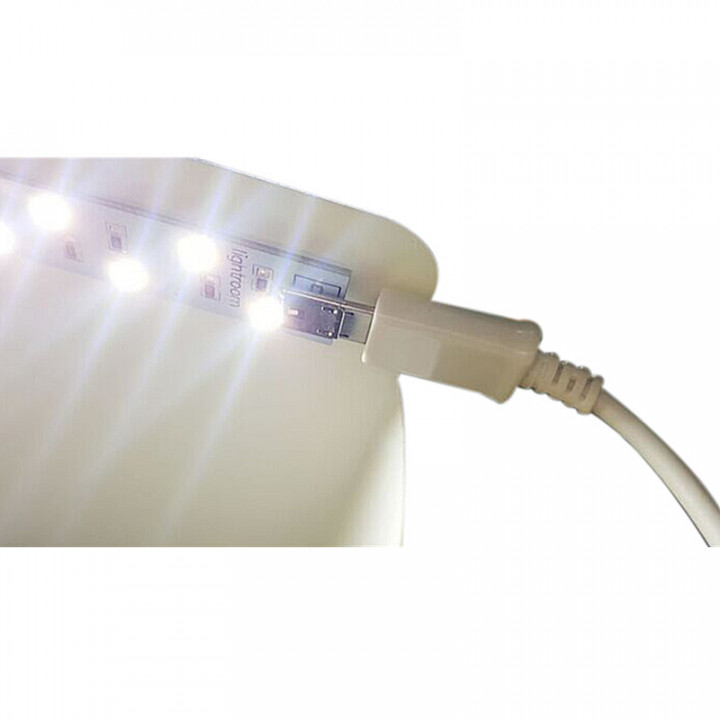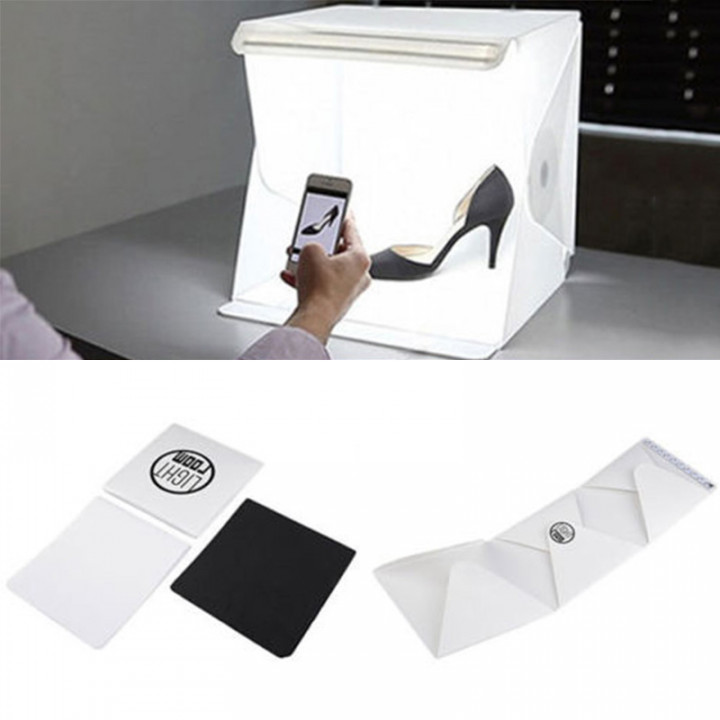 Photo Studio Shooting SoftBox Lightbox Cube - Shibusa Studio
Product Code: Lightbox Studio
Availability: In Stock
It comes with a simple and practical design:
Velcro system lets you effortlessly change between the 4 non-reflective backgrounds (white, red, blue and black).
Front door is attachable by Velcro, especially useful for shooting highly reflective products.
Built-in loops in the light tent interior lets you hang light weight products mid-air for a special effect.
The whole setup can be quickly folded and stored in the small carrying bag provided for convenient storage. Made of translucent light diffusing white nylon fabric, it is color neutral and light in weight too.
Portable Photo Photography Lighting Tent Kit
Material: Plastic
Color: White Backdrop
Size: 48 * 21cm
Item Size: 22.6 * 23 * 24cm
Magnetic structure, easy for you to assemble
Super bright LED beads, provide average light for your product
Foldable design,
Easy for you to store and carry about
Supplied with 2 backgrounds (white & black) to suit your needs better
Ideal for you to shoot for small products
Use micro USB cable or your phone power charger as power supply
Package Includes:
Lightbox
White Backdrops
Black Backdrops
Mmicro USB cable
Goods pick-up from Sikumi.lv warehouse in Varaviksnes gatve 8, Riga: working days, at 12.00 or 18.00 - free of charge.
Postomat delivery in the Baltics: 2-3 working days - from 3 Eur.
Courier delivery in the Baltics: 1-3 working days - from 10 Eur.
DHL Express or Latvian Post worldwide shipping - from 10 Eur.
Tags: Photo Studio Shooting SoftBox Lightbox Cube - Shibusa Studio, Lightbox, Photo and video