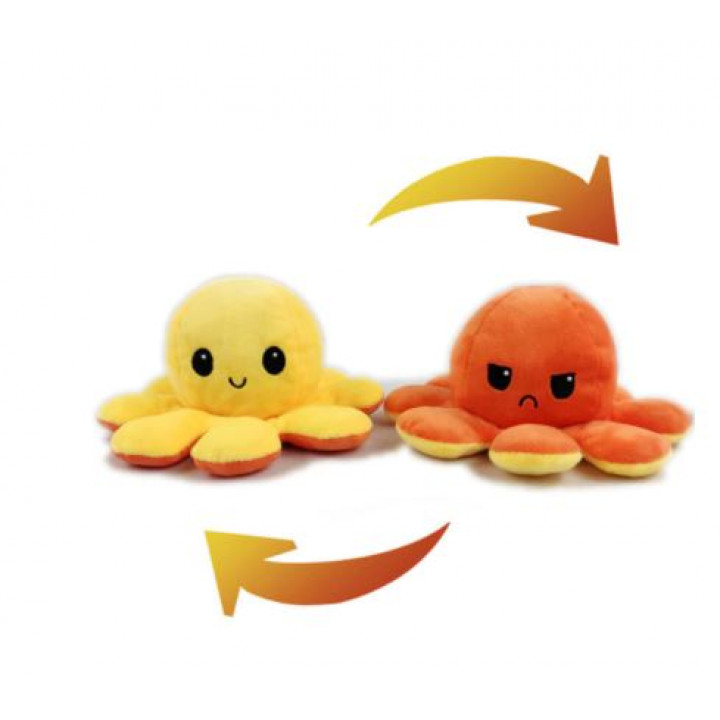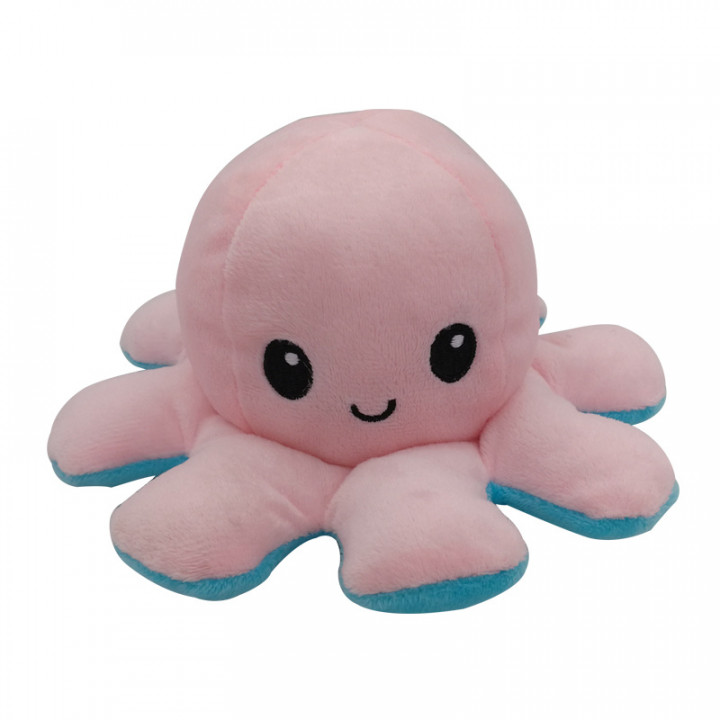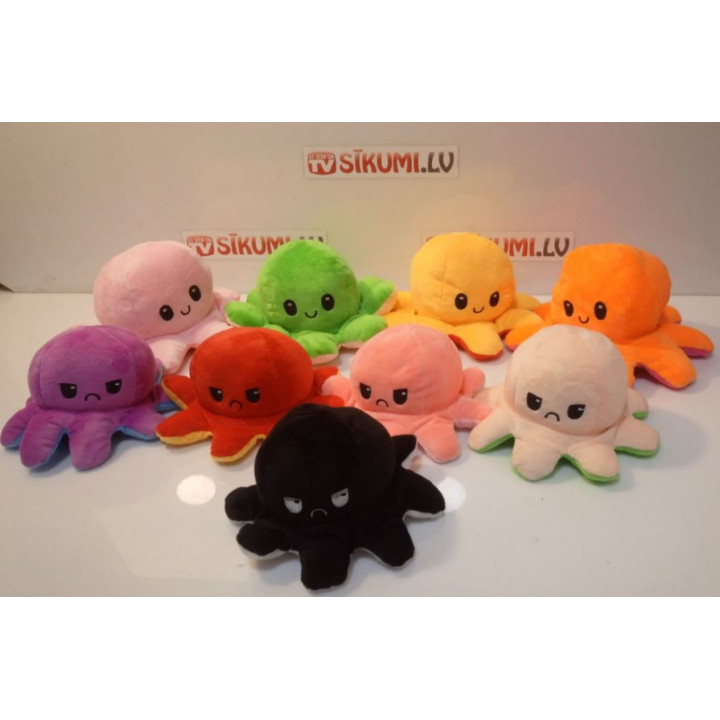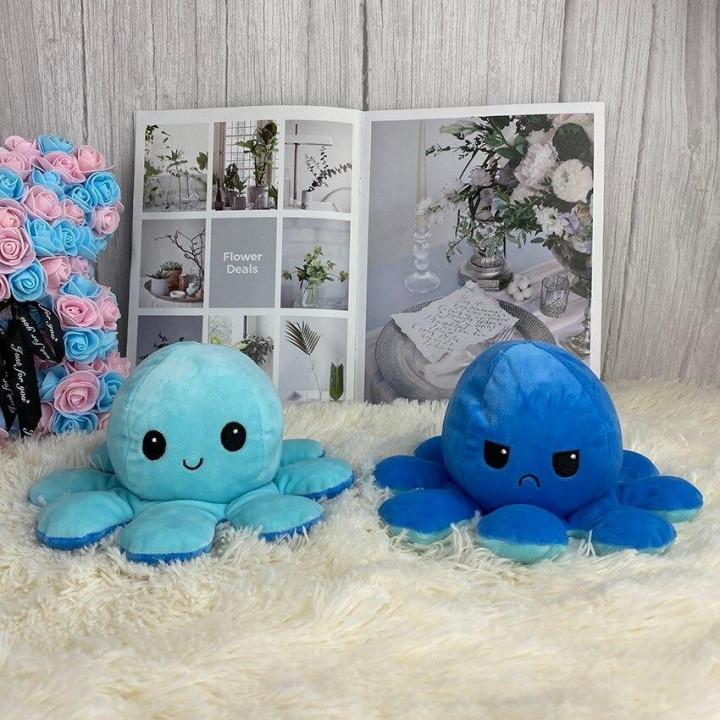 * The goods can differ from the seen on the above picture
2 in 1 Octopus reversible Soft plush toy - shape-shifter, angry or funny 2 in 1 octopus soft toy with sound and LED effects
Product Code: Octopus
Availability:

In Stock
2 in 1 Funny / Angry Octopus upside-down soft toy with sound and LED effects
Are you looking for an unusual gift? Do you want to please your child?
Present him with a bright octopus.
This soft toy Octopus is a shape-shifter, pleasant to the touch. Will give the child positive emotions and cheer up.
On the one hand, a toy with a funny face, and on the other, with an evil one.
With one movement of your hand, you can change the mood of your octopus.
Very cute octopuses in various colors will be an unusual gift and will delight your kids with their uniqueness.
High-quality toys, nice plush, and bright colors.
Dimensions:
height and width 10 cm,
with tentacle legs 20 cm.
Please select a package from the drop-down menu on the right:
Funny / Angry:
Light pink / Dark pink
Light pink / Light blue
Green / Light pink
Orange Red
Orange / Pink
 Blue / Violet
Yellow / Red
 White / Black
 Please choose:
A. for ordinary soft toy (only some colors are available, so the color will be chosen randomly)
B. for singing octopus with LED bulbs (all colors are available)
Goods pick-up from Sikumi.lv warehouse in Varaviksnes gatve 8, Riga: working days, at 12.00 or 18.00 - free of charge.
Postomat delivery in the Baltics: 2-3 working days - from 3 Eur.
Courier delivery in the Baltics: 1-3 working days - from 10 Eur.
DHL Express or Latvian Post worldwide shipping - from 10 Eur.
Tags: 2, in, 1, Funny, Angry, Octopus, upside-down, soft, toy, with, sound, and, LED, effects, rotaļlieta, jautrs, dusmīgs, astoņkājis, игрушка, веселый, грустный, злой, осьминог