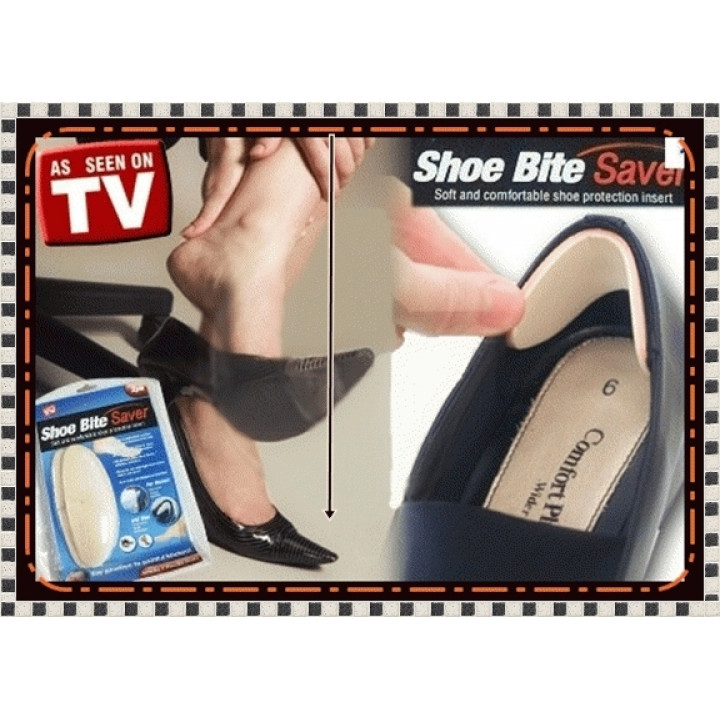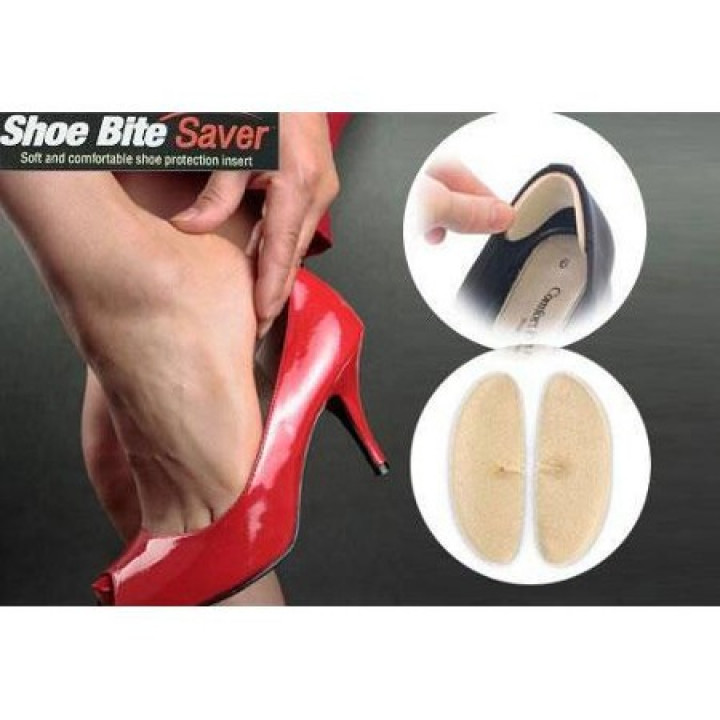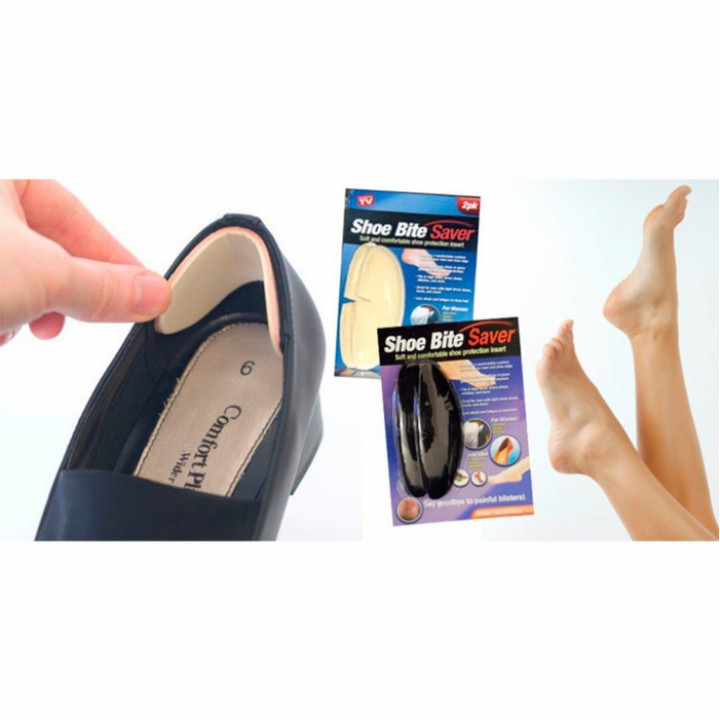 * The goods can differ from the seen on the above picture
Shoe Bite Saver
Product Code: Shoe Bite Saver
Availability:

In Stock
Mīksti ieliktņi/zolītes apavu aizmugurējai daļai uz līmējošās pamatnes tiek lietotas:
apaviem ar cietu kapi
papēža aizsardzībai pret tulznām un saberzēšanas
kājas fiksācijai slēgtos apavos
apavu izmēra samazināšanai.
Pateicoties šiem ieliktņiem, nav nepieciešams izmantot plāksteri, valkājot apavus ar kapēm.
Ieliekamo zolīšu derīguma termiņš ir neierobežots.
Ekspluatācijas laiks sastāda 3-4 mēnešus atkarībā no lietotāja aktivitātes.
Kad zolītes kļūst netīras, tās ir jānomazgā ar siltu ūdeni un mazgāšanas līdzekli. Taču jāņem vērā, ka regulāras pārlīmēšanas rezultātā zolītes ar līmējošos pamatni turas sliktāk. Pirms pielīmēšanas apavi ir jānoslauka ar mitru sūkli un jāizžāvē (pielīmējot zolītes netīros un putekļainos apavos, zolīte slikti turēsies). Ja lietošanas laikā zolīte sāk turēties sliktāk, ciešākai piestiprināšanai to var nomazgāt.
Goods pick-up from Sikumi.lv warehouse in Varaviksnes gatve 8, Riga: working days, at 12.00 or 18.00 - free of charge.
Postomat delivery in the Baltics: 2-3 working days - from 3 Eur.
Courier delivery in the Baltics: 1-3 working days - from 10 Eur.
DHL Express or Latvian Post worldwide shipping - from 10 Eur.
Tags: shoe, bite, saver, apparel, footwear, outfit