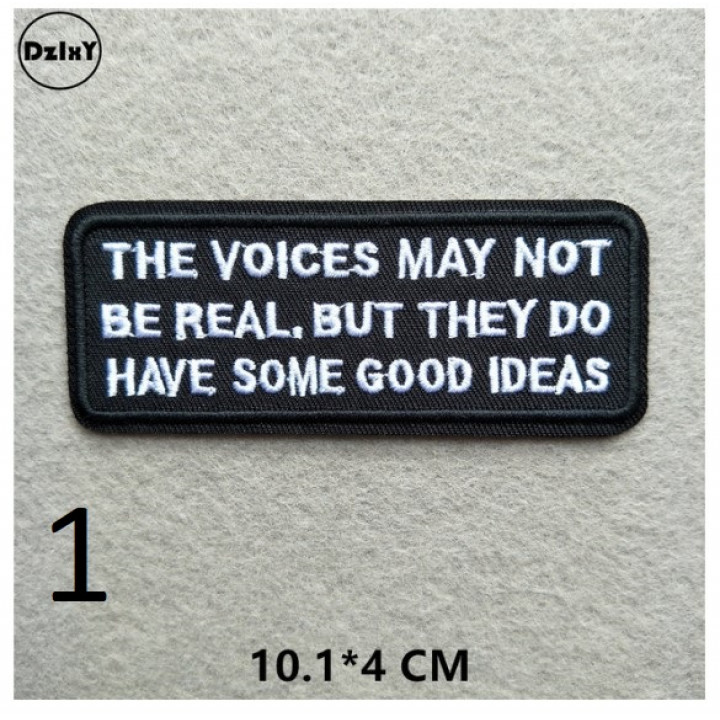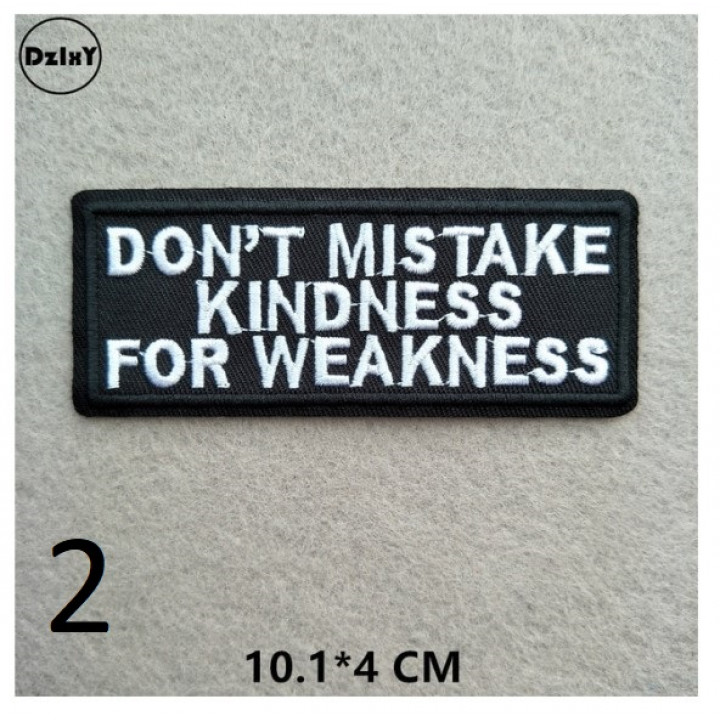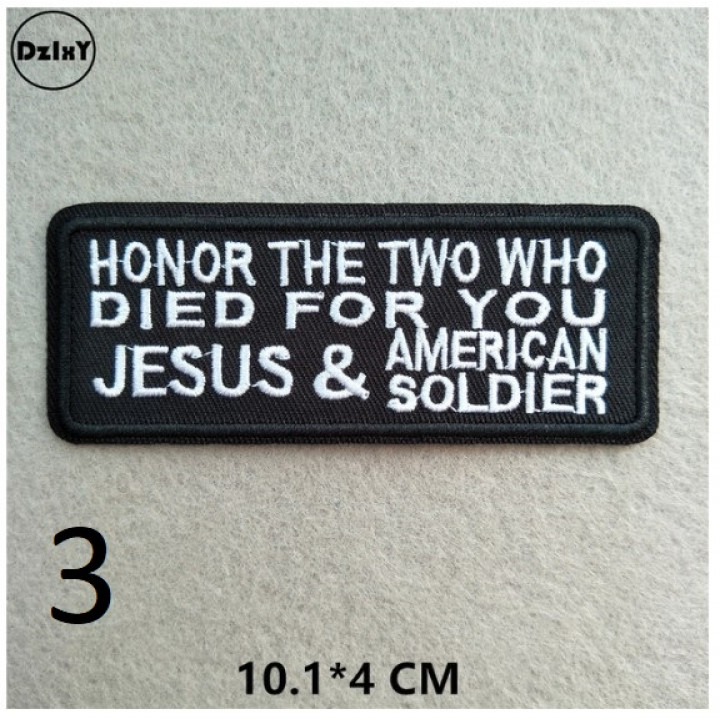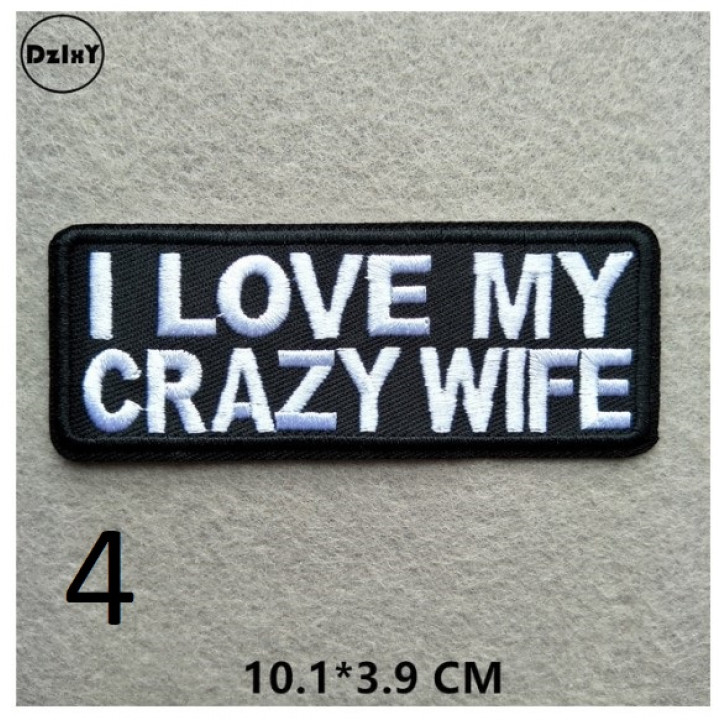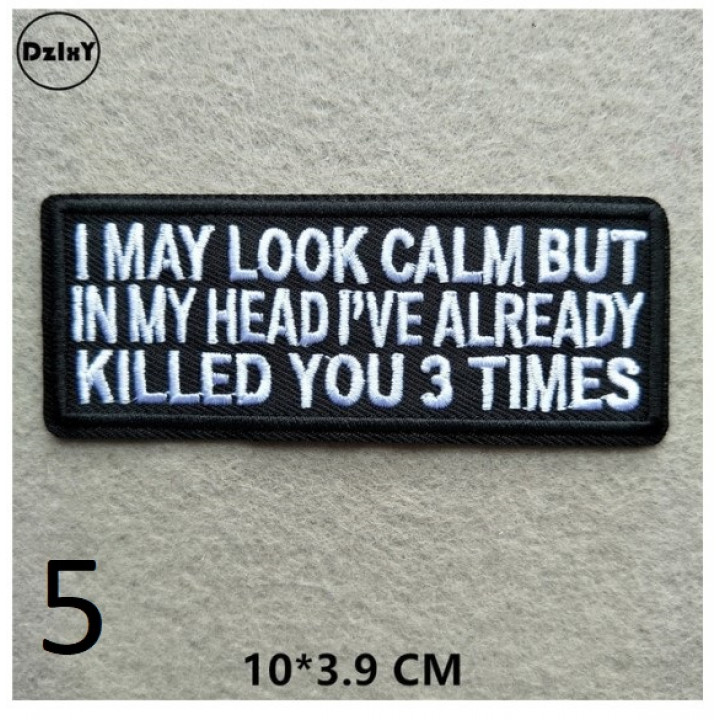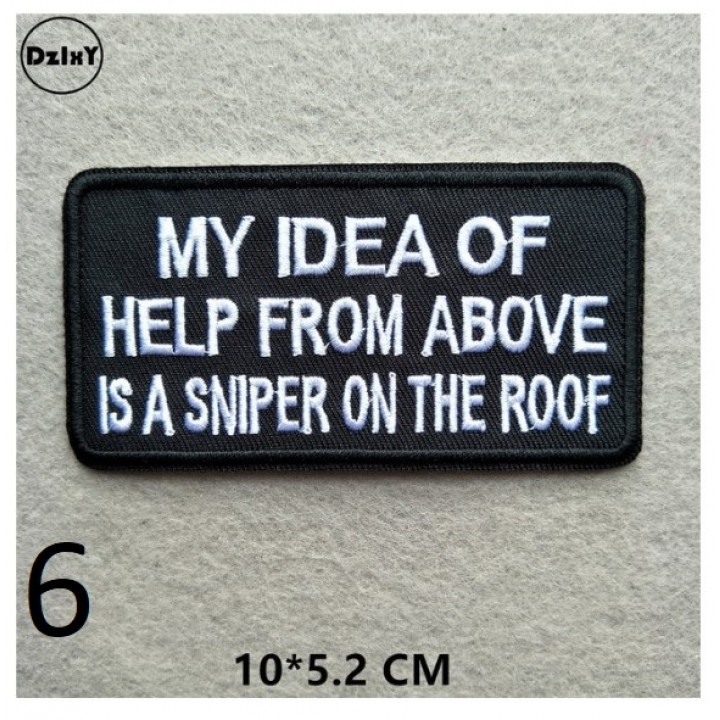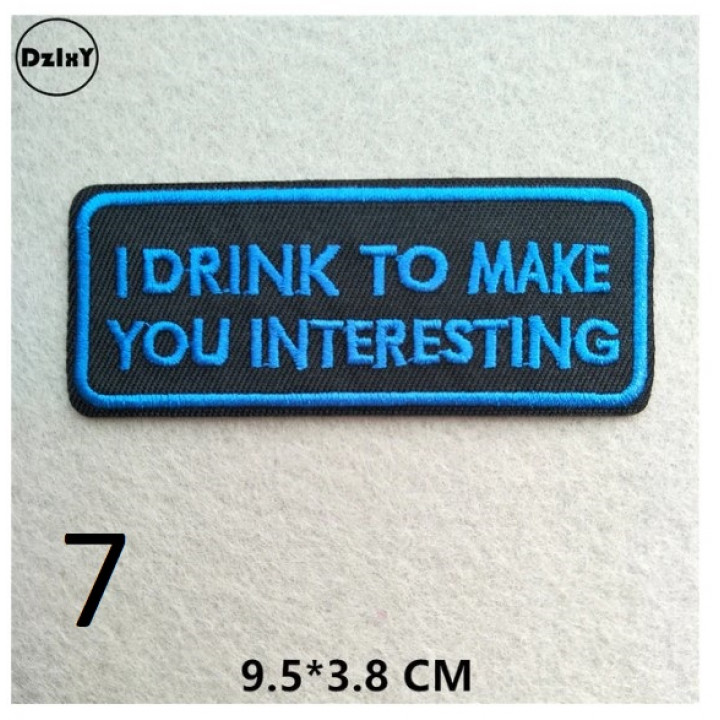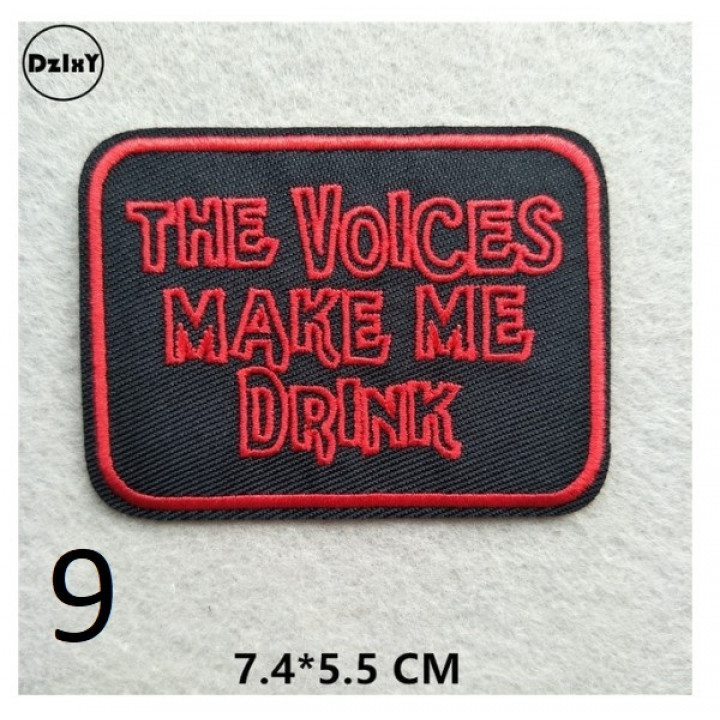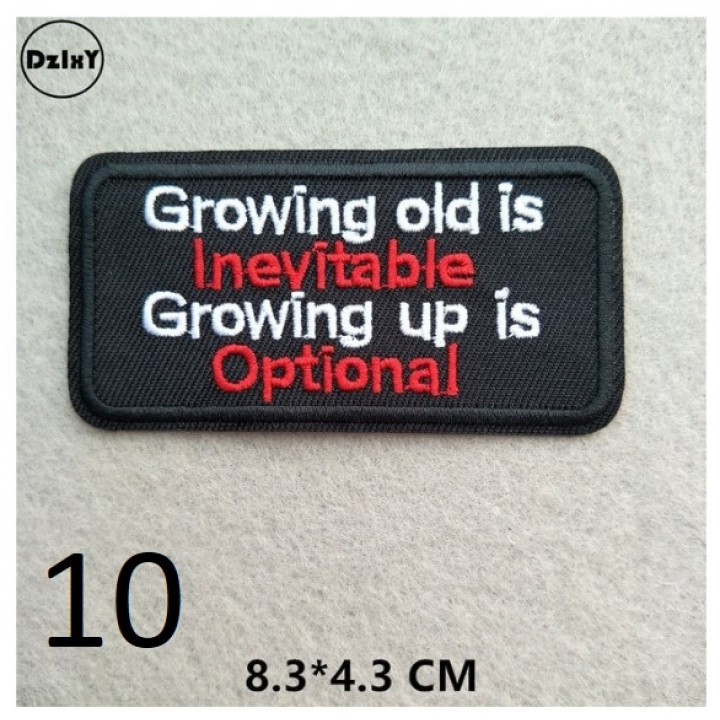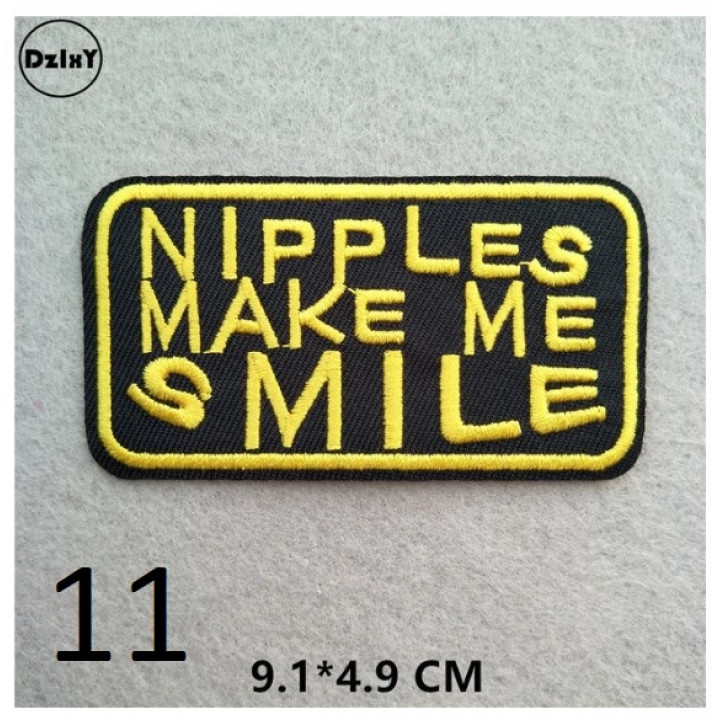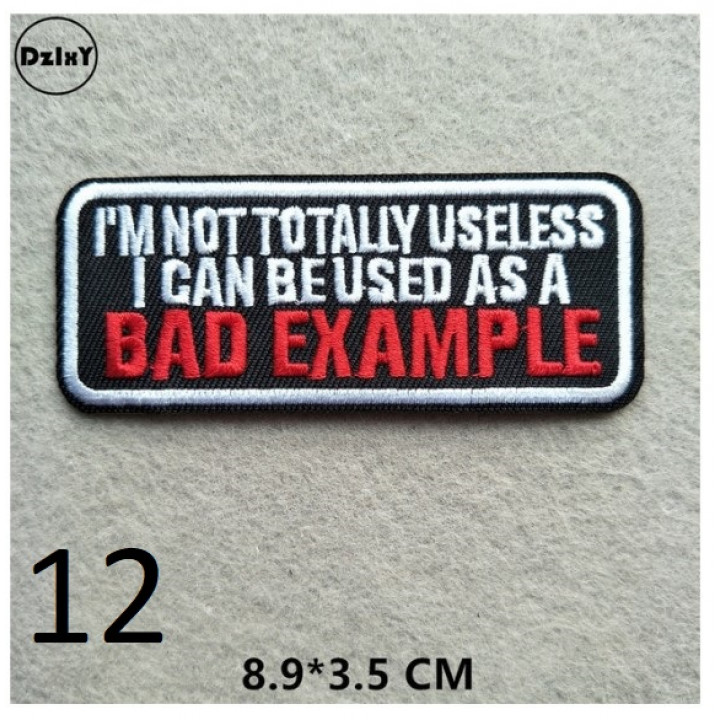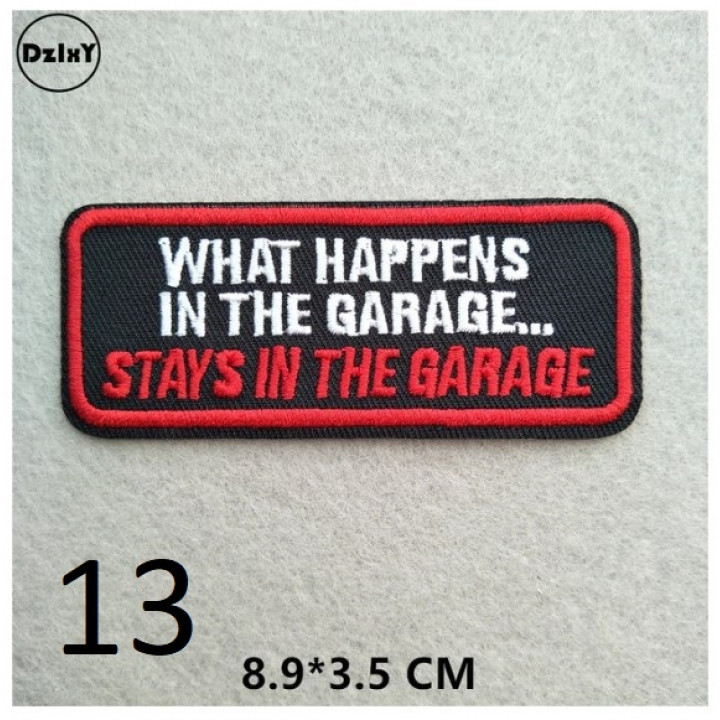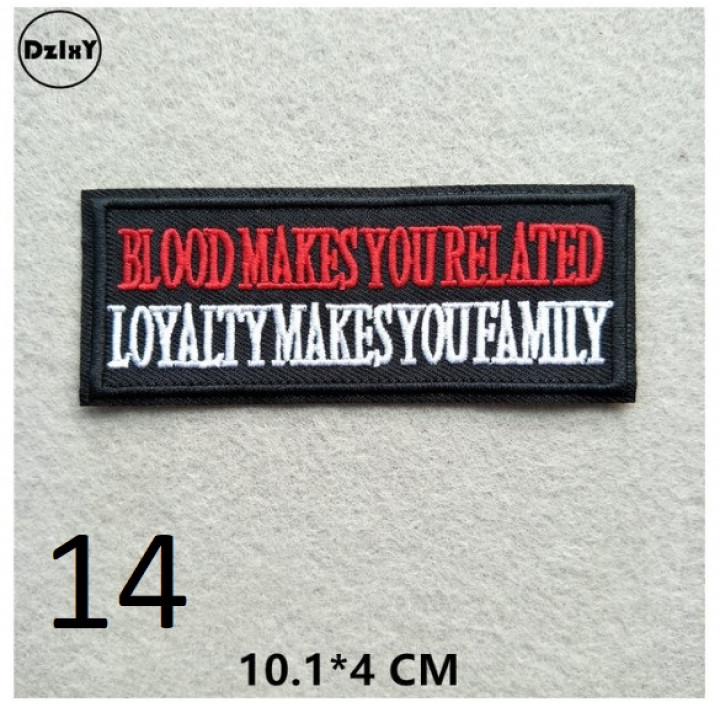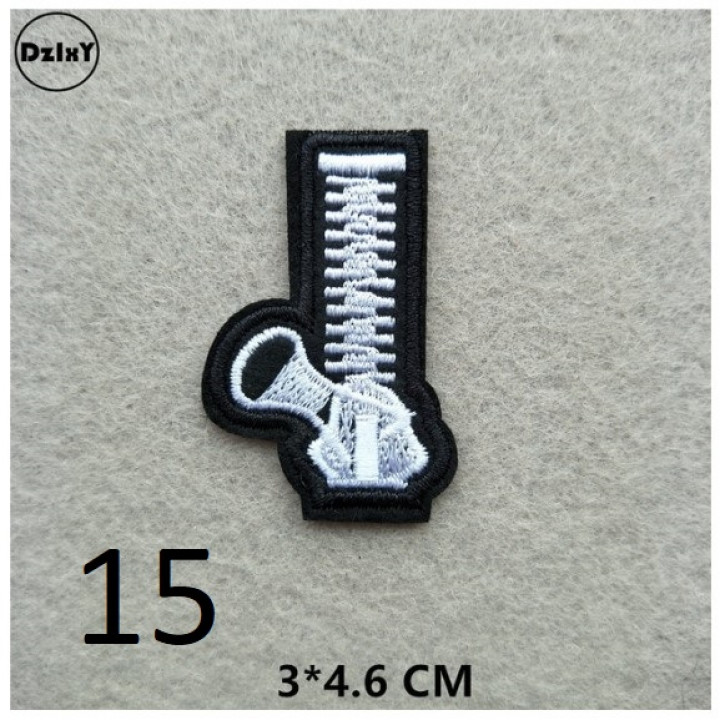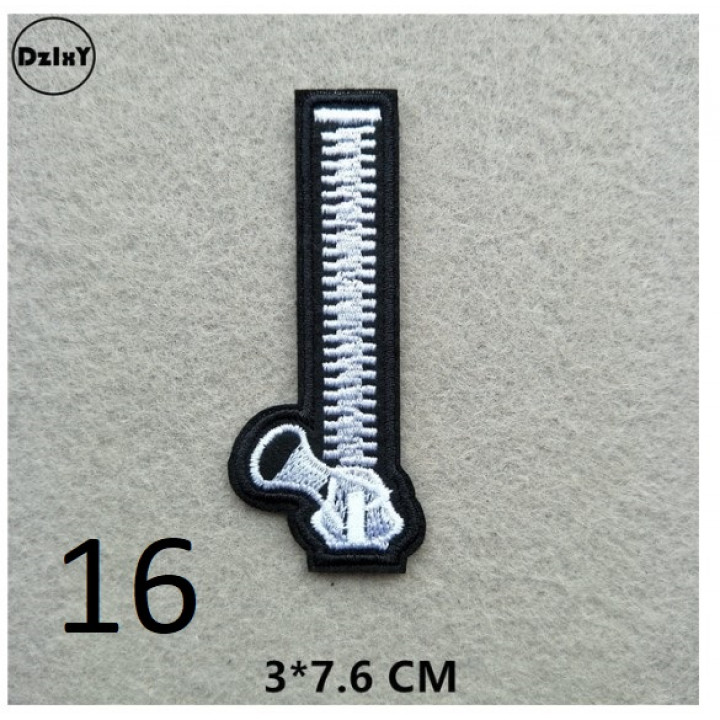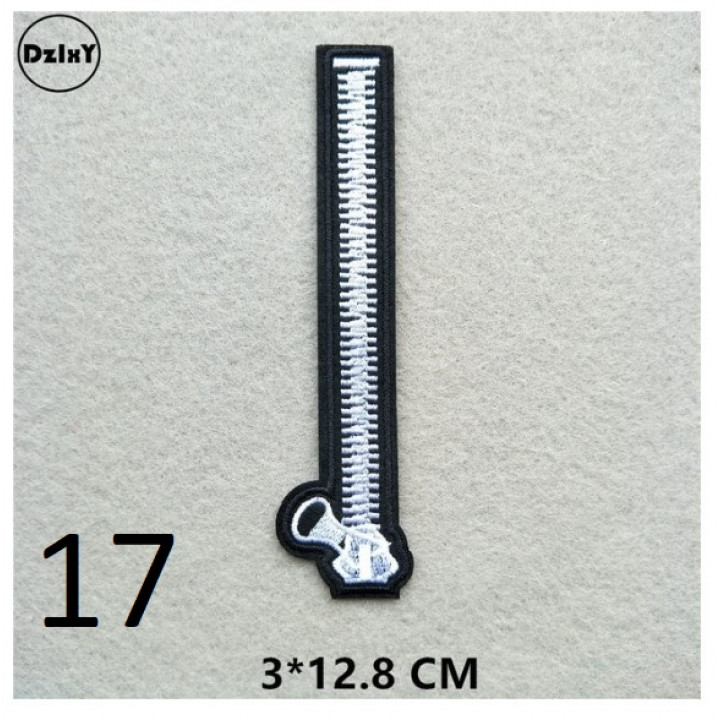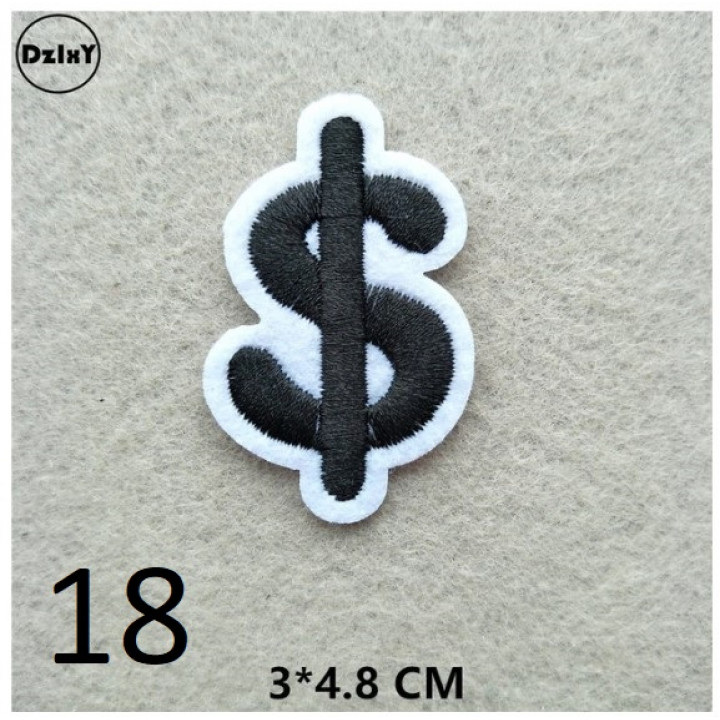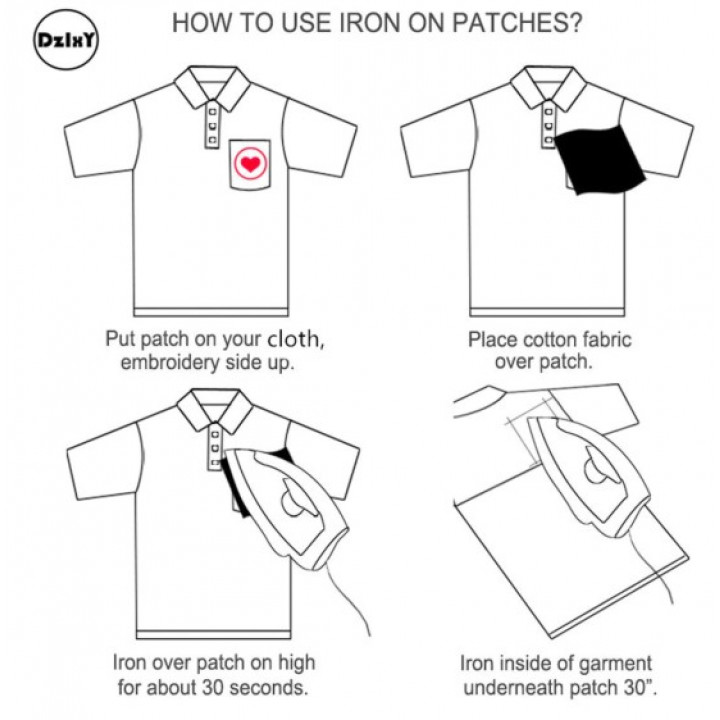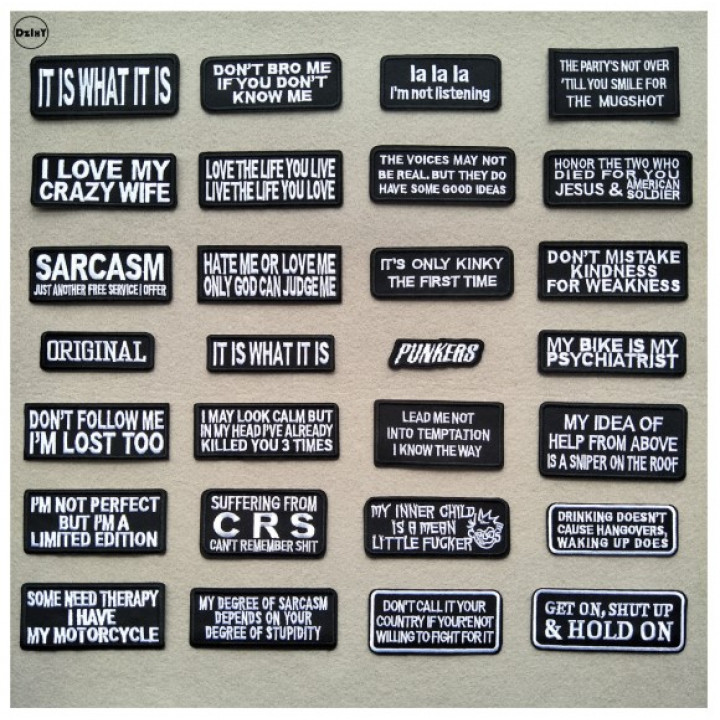 * The goods can differ from the seen on the above picture
Biker patches, real motorcyclist's sewed stripes Dilligaf, 1% in English
Product Code: Patches
Availability:

In Stock
Biker patches, real motorcyclist's sewed stripes Dilligaf, 1% in English
Stylish stripes are an indispensable accessory for really cool guys.
The voices may not be real, but they do have some good ideas

Don`t mistake kindness for weakness

Honor the two who died for you – Jesus & American soldier

I love my crazy wife

I may look calm, but in my head I`ve already killed you 3 times

My idea help from above is a sniper on the roof

I drink to make you interesting

Let`s roll

The voices make me drink

Growing old is inevitable, growing up is optional

Nipples make me smile

I`m not totally useless, I can be used as a bad example

What happened in garage… stays in the garage

Blood makes you related, loyalty makes you family

Small zipper

Medium zipper

Big zipper

$

Punkers
Goods pick-up from Sikumi.lv warehouse in Varaviksnes gatve 8, Riga: working days, at 12.00 or 18.00 - free of charge.
Parcel machine delivery: Latvia - 24h, Lithuania, Estonia - 2-3 working days. From 3 Eur
Courier delivery in the Baltics: 1-3 working days - from 13 Eur.
DHL Express or Latvian Post worldwide shipping - from 13 Eur.
Tags: Biker patches, real motorcyclist's sewed stripes Dilligaf, 1% in English, Baikeru patči, īsta motociklista uzšuves, Dilligaf, 1%, angļu valodā, Байкерские патчи, нашивка 1% настоящего мотоциклиста, патчи настоящего мотоциклиста,