Ben 10 Interactive 4D Smartphone
 
An interactive 4D smartphone based on the Ben 10 cartoon is a children's educational toy that will give your child hours of joy and games with their favorite hero.
The smartphone develops fine motor skills, imagination, communication skills.
With one press of the buttons, a bell rings, with the second - a song from the cartoon, with the third - another call.
Batteries included.
Please select a package from the drop-down menu on the right: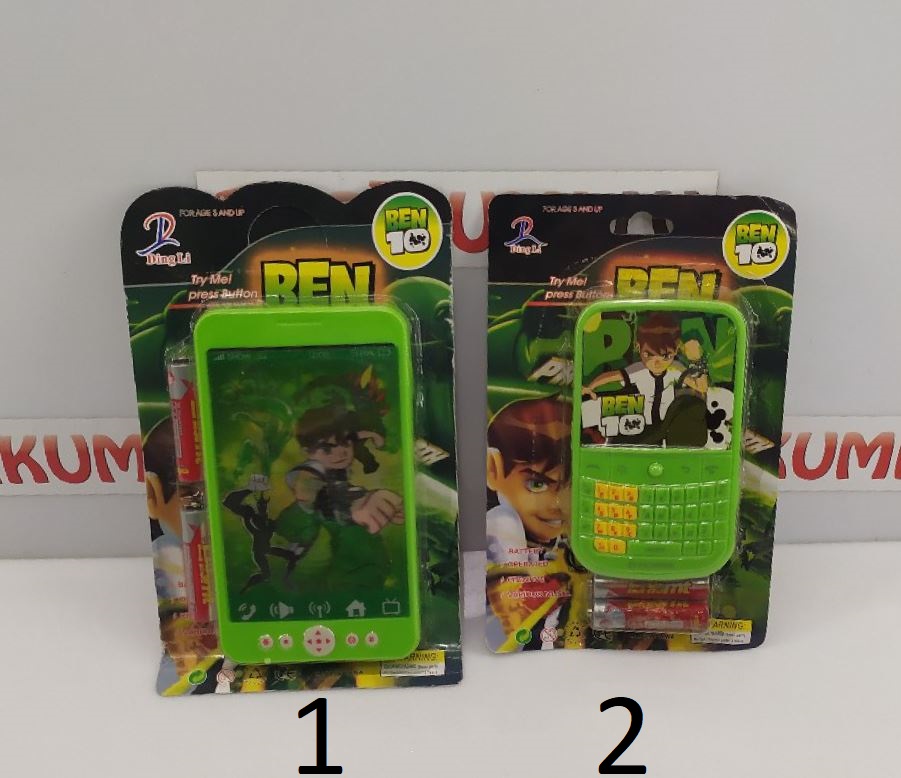 Goods pick-up from Sikumi.lv warehouse in Varaviksnes gatve 8, Riga: working days, at 12.00 or 18.00 - free of charge.
Postomat delivery in the Baltics: 2-3 working days - from 3 Eur.
Courier delivery in the Baltics: 1-3 working days - from 10 Eur.
DHL Express or Latvian Post worldwide shipping - from 10 Eur.
Tags: Ben 10 Interactive 4D Smartphone, ,