Coin holder for euro cents with Billon springs, for the blind or visually impaired people with Braille scripts
The coin box for euro cents and you will no longer need to frantically search for the necessary euro coins - all cents will be conveniently visible and accessible!
The box is intended for storage of all possible types of euro coins:

• 1 Eur CE
• 2 Eur CE
• 5 Eur CE
• 10 Eur CE
• 20 Eur CE
• 50 Eur CE
• 1 Eur
• 2 Eur
One cell can place up to 6 coins
Color is random, usually black
The goods has no packaging
Material: durable plastic

If you wish to purchase bilon of certain color, please email and we will let you know if that color is available.
Please select a package from the drop-down menu on the right:
1. Rectangular - 8 Eur
2. Round, Braille - 13 Eur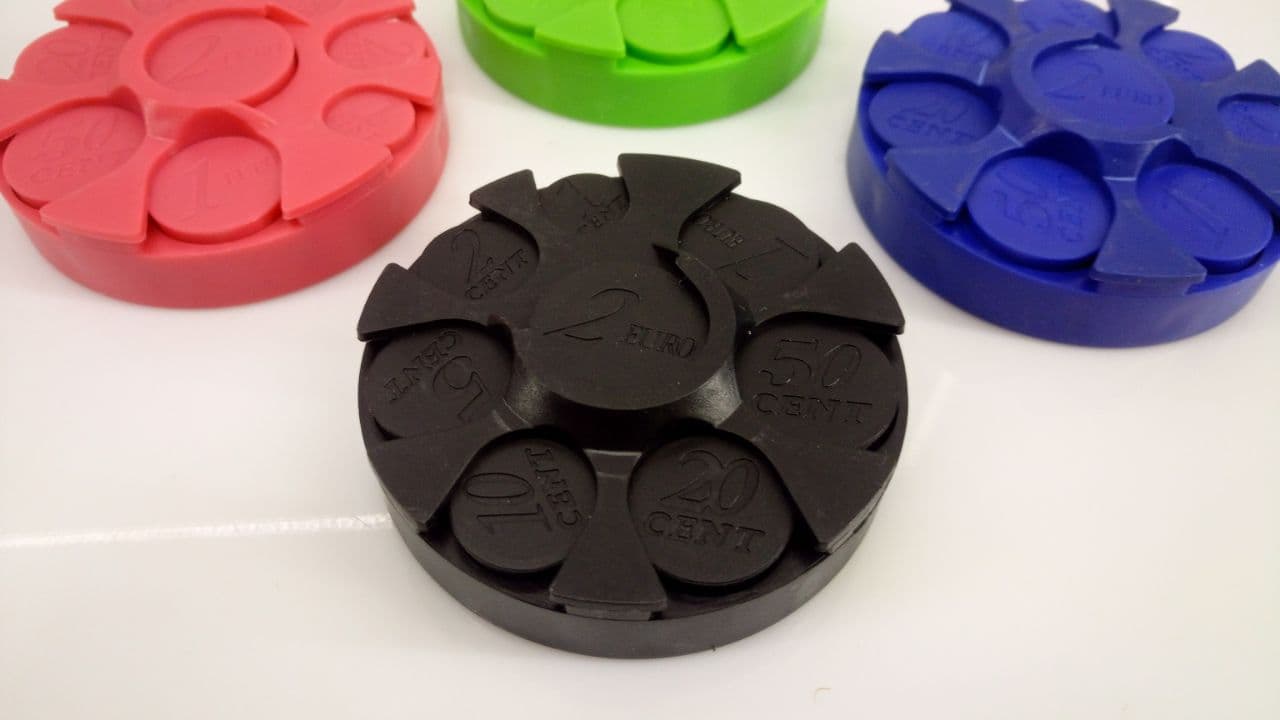 Goods pick-up from Sikumi.lv warehouse in Varaviksnes gatve 8, Riga: working days, at 12.00 or 18.00 - free of charge.
Postomat delivery in the Baltics: 2-3 working days - from 3 Eur.
Courier delivery in the Baltics: 1-3 working days - from 10 Eur.
DHL Express or Latvian Post worldwide shipping - from 10 Eur.
Tags: Coin, holder, for, euro, cents, with, Billon, springs, for, the, blind, or, visually, impaired, with, Braille, monētu, turētājs, ar, braiļa, šriftu, монетница, для, евро, монет, со, шрифтом, брайля