Designer Lucky mandala phone popsocket with extra car holder
 
What is the Popsocket for the phone for?
With it, you can take selfies, read books, watch movies, check email, fixing the position of the phone. You can also avoid tangling the earbuds by wrapping them around the base of the accessory.
Stylish design is a great opportunity to decorate your gadget.
Please select the scope of delivery from the drop-down menu on the right: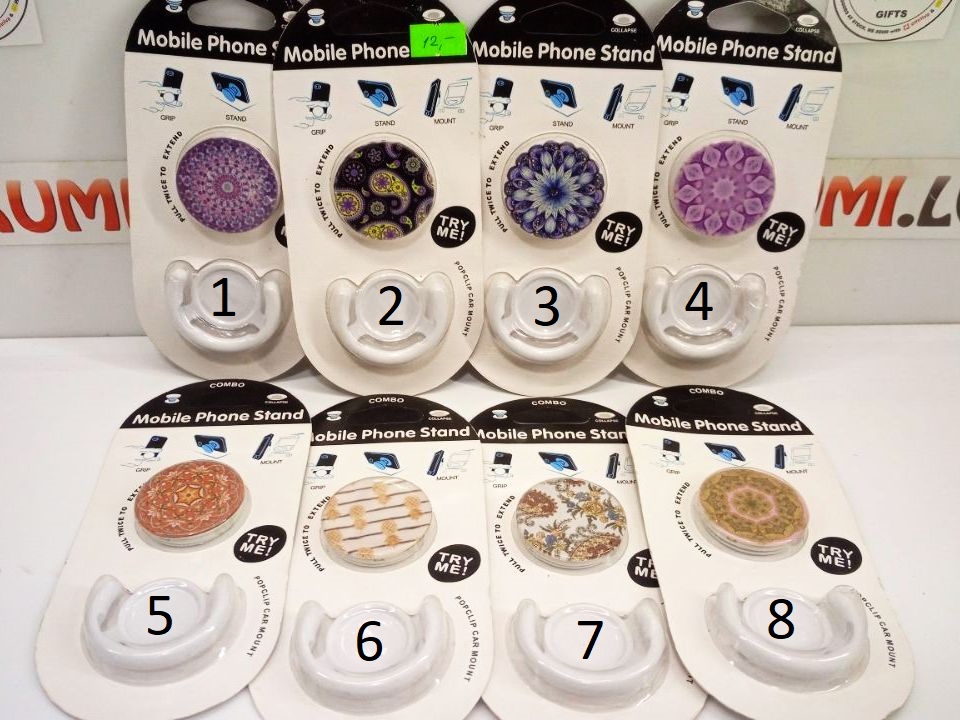 Goods pick-up from Sikumi.lv warehouse in Varaviksnes gatve 8, Riga: working days, at 12.00 or 18.00 - free of charge.
Postomat delivery in the Baltics: 2-3 working days - from 3 Eur.
Courier delivery in the Baltics: 1-3 working days - from 10 Eur.
DHL Express or Latvian Post worldwide shipping - from 10 Eur.
Tags: Designer, Lucky, mandala, phone, popsocket, with, extra, car, holder, telefona, popsokets, попсокет, для, телефона