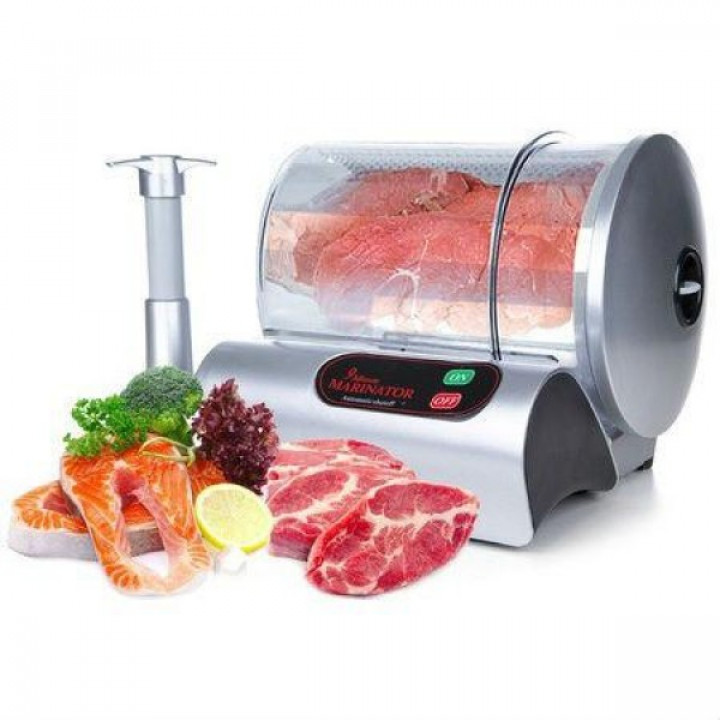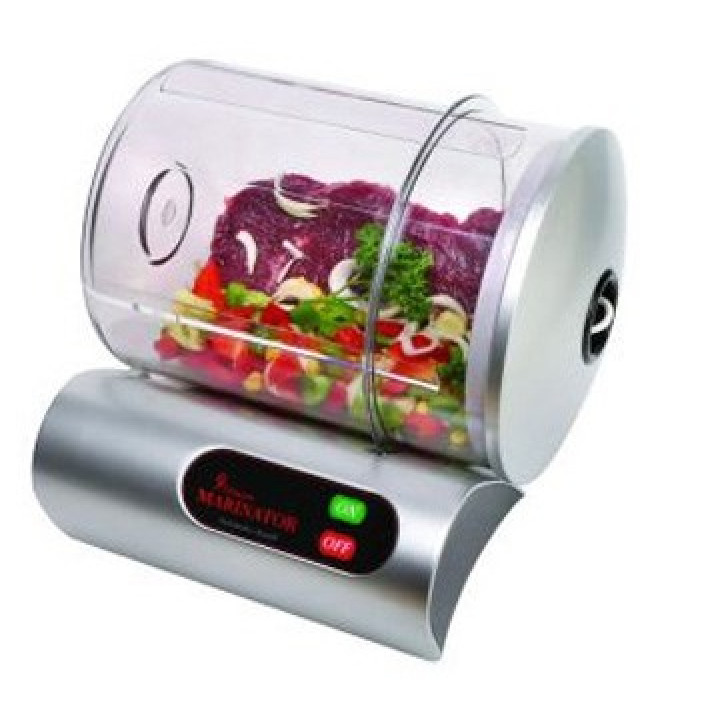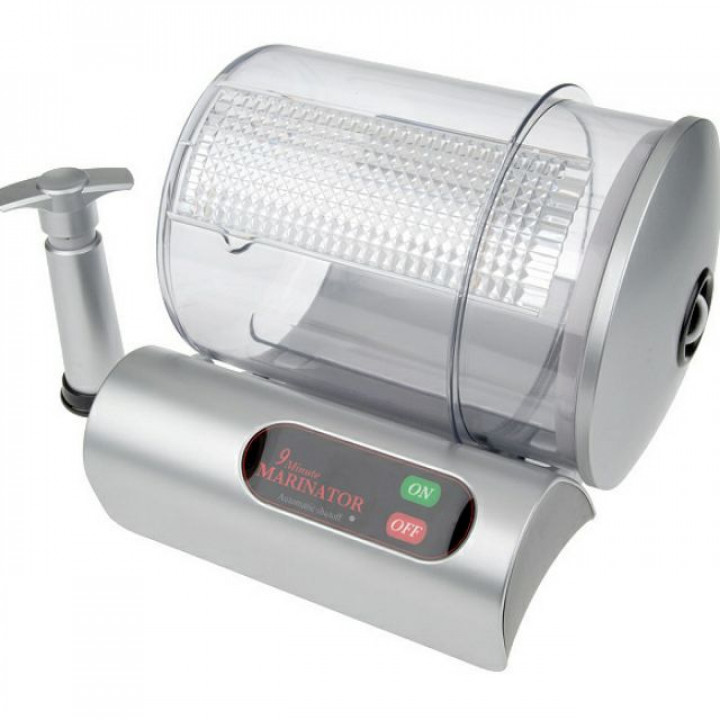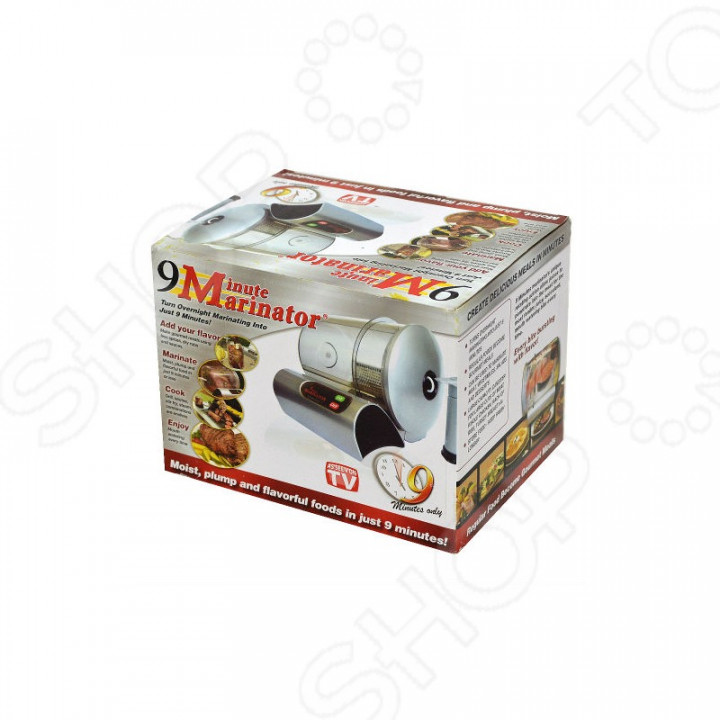 * The goods can differ from the seen on the above picture
9 minute marinator for meat, kebab, vegetables
Product Code: Marinator
Availability:

In Stock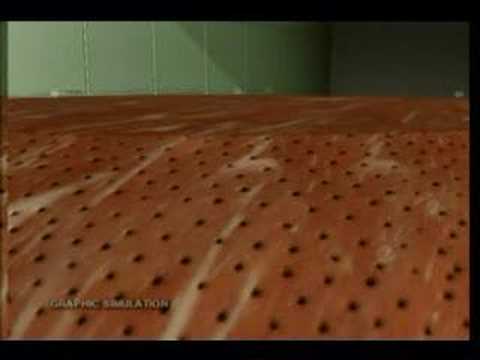 9 minute marinator for meat, kebab, vegetables,
extremely
rare
device
, restposten
If you wish to purchase a replacement spare double valve for the vacuum marinator, check box NR.1
For a picnic in nature, for especially delicious dishes at home or for treating guests! Only 9 minutes and your dish will be perfectly marinated. You will not need to bother with the marinade for a long and boring time, wait until the dish becomes juicy and tasty, because with this unique device you can prepare the dish in just 9 minutes! While you are picking a picnic basket, the device pickles products in your place! Now you will always be ready to meet guests or go on a picnic - you don't have to plan anything in advance, you can pickle products in just a couple of minutes!
Reduce the pickling process from the whole night to 9 minutes!
Principle of operation:
The marinate prepared by you is deeply absorbed into the product, because the process uses vacuum technology, which involves opening the pores of the product, and this ensures the fastest absorption of the marinade.
In a set:
Marinator
Dishes for pickling
Board
Lid for pickle
Vacuum pump
Instruction manual
Recipe Book
Features:
Power: 21 W
Volume: 4 liters
Maximum product weight: 2.3 kg
Food: from the socket
Size: height - 23 cm, diameter - 18 cm

extremely

rare

device

, restposten, no more deliveries to Europe
Goods pick-up from Sikumi.lv warehouse in Varaviksnes gatve 8, Riga: working days, at 12.00 or 18.00 - free of charge.
Postomat delivery in the Baltics: 2-3 working days - from 3 Eur.
Courier delivery in the Baltics: 1-3 working days - from 10 Eur.
DHL Express or Latvian Post worldwide shipping - from 10 Eur.
Tags: extremely, rare, device, restposten, 9, minute, marinator, for, meat, kebab, vegetables, Pārtikas, vakuuma, 9, minūšu, top, shop, marinētājs, marinātors, marinētājs, gaļai, šašlikam, dārzeņiem, minute, marinator, Маринатор, продуктов, 9 минут, для, мяса, шашлыка, овощей,